2 Years Wasted.
by Derrick
(Youngstown, OH)
I always keep a steady 4K in the bank. Never went under; took pride in that. I'm walking to work on a beautiful Friday morning. "Yo Derrick! Der!". I can see someone but I don't recognize them. "Oh shoot bro been a minute". As I get closer I recognize him (looks very different from Junior High).
- "Damn man how you been?"
- "Chillin going to work, what you been up to?"
- "Just grinding man, Ey you lookin for anything?"
- " Naw I'm straight." (Took pride in this).
- " Alright well take down my number in case you know anybody".
I get to work and remember how hard it was before to come off. It's been 2 years. I'm currently prescribed to anti-psychotic and anti-anxiety meds, but shoot if I just grab a few I can control it.
- 2 Days Later with a text: Yo what you got?
It's May. I start off just getting 4 of em' a week. 4 turn into 8 a week. 8 turn into 20 a week. Now it's every 4 days. Now it's in bulk. Oh shoot the prices went up? Do I really need this keyboard? Pawn Shop.
Debit.
It used to look like a magic card, now it's taking my soul.
Completely forgot about my mental illness med. Stop seeing therapist.
It's May Again. No more money, sweating my ass off, got dropped by my doc. But none of that matters. I just need to get faded. Actually I just need to feel normal.
Before walking to work, I was able to walk my dog for 30 Minutes No Prob. After my text I could walk my dog for 2 hours. Now, he just goes in the house.
I'm chopping up straws to find some residue. Once I collect enough for a smooth line, the anxiety weakens just seeing it calms me down. It's like an art forum, and I'm really good at it.
One to the head. 20 Minutes later I'm sick again. Researching ways to combat the ache.
Imodium? Only take some? down entire bottle.
I might die if I fall asleep? Good.
I wake up back at my parents, no job, depression worsened. 2 Years Wasted.
I shouldn't have taken that number.


---
and Finally Remember:

"Ask and it will be given to you; seek and you will find; knock and the door will be opened to you. For everyone who asks receives; he who seeks finds; and to him who knocks, the door will be opened."
- Matthew 7:7-8
---
Sep 21, 17 09:46 AM

Subutex and Suboxone are treatments for the withdrawal symptoms of opiate addiction but other treatment is still needed.

Sep 21, 17 08:32 AM

Hey, my name is Victoria I'm a teenage drug addict. Am I proud? No, it destroyed me! My life felt over, but it wasn't, it's never to late to call for

Sep 20, 17 10:33 AM

The key to dealing with drug addiction is the right information. If you've ever wondered how drug addition impacts your life this site is for you.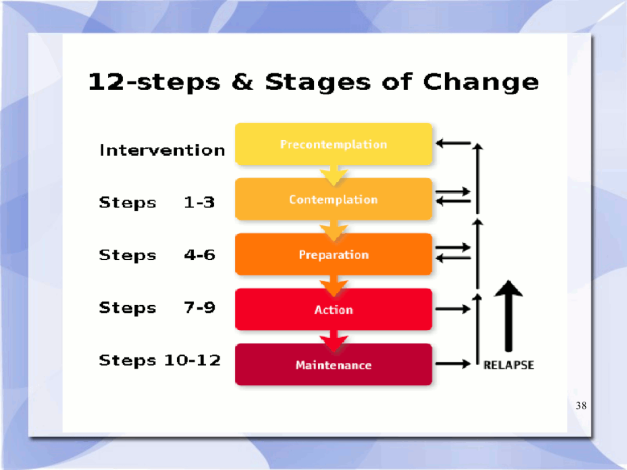 **  We're also launching four new classes which will help you learn how to use motivation, affirmation and encouragement to end addiction in yourself or a loved one. Each class will focus on an evidence-based concept, explaining how to illicit positive change in yourself or in someone you love.
We will teach you practical techniques that research has shown to be effective for achieving change and successfully ending addiction. We'll begin offering these classes this September through Learn-It-Live (Learn-It-Live is easy to use teaching tool and you don't need to download anything to use it). Click Register Now! below to join one of our classes. The registration process includes setting up an account, but you determine your screen name to protect your confidentiality.
---
Four new addiction classes:

| | | | |
| --- | --- | --- | --- |
| | | - Addiction 101, a FREE 60 minute course introducing key substance addiction recovery concepts. This seminar examines many aspects of drug addiction, including symptoms and treatment. It also introduces the Stages-of-Change as a building for recovery.  It will be held on October 3 at 6:00pm central-time. | |
| | | - Intervention, introduces you to Change-Talk as an alternative to "tough-love". Change-Talk is a method, which you can learn, to get an addict (including yourself) to move away from addiction and toward recovery.  This is a 2-hour class that meets October 5, at 10:00 am central-time at a cost of $10. | |
| | | - Change-Talk, is a building-block for addiction recovery. This course teaches you to recognize, listen to, and encourage Change-Talk in yourself and others.  Research has shown it helps lead to positive change. This is a 4-week, 60 minute class that meets each Wednesday beginning on Wednesday, November 1 at 6:00 pm central-time, at a cost of $29. | |
| | | - Effective Conversations, teaches how to use conversation to connect for recovery. Productive, change-focused conversations facilitate positive change and addiction recovery. This is a 4-week, 60 minute class that meets each Wednesday beginning on Wednesday, December 6 at 6:00 pm central-time, at a cost of $29. | |