40-something year old brother is an alcoholic
My 40-something year old brother is an alcoholic who, within the last 3 years, has lost everything--his wife, his three kids, and his home. He has been drinking since his early teens, has been suffering from an anxiety disorder, is depressed, & has attempted suicide countless times--once having been found by his 13 year old daughter, hanging from the rafters of his garage.

My parents are 69 and 71 years old, and my unemployed, depressed, mentally unstable brother is living in their house. He is unemployed, so therefore, he cannot purchase alcohol, and my parents do not give him money for alcohol, so he is dry.

But, any time he has money, he purchases marijuana, which makes him act completely insane. He is verbally abusive with my parents, my Mom especially. My Dad (whom is his step father, but has raised him from toddler-dom) loves my Mom too much to put his foot down and force my brother out of the house.

My Mom feels helpless in the situation, has guilt issues (although her other four kids turned out perfectly fine) and cannot bring herself to kick my brother out. She is a top of the line, 100%, full blown ENABLER.

She wants my brother to get a job, get a place to live, have joint custody of his children, pay taxes like the rest of us, and remain clean and sober BUT she cannot stop letting him take total advantage of the situation.

They take care of him, and he is completely ungrateful and insists that the world "owes him". He has a social worker, but in my opinion, although a nice person, she is completely useless and has not done anything to benefit him in the 1 1/2 years she's been working with him. NOTHING.

My parents are not young anymore, and they deserve to spend the last couple decades of their lives being HAPPY and not having to cater to my leach of a brother who does not contribute anything to the household whatsoever except anxiety, depression, and an overall sense of helplessness and hopelessness.

I need help finding my parents a way for them to change their enabling behavior. We live in the 16748 zip code. Are there any support communities in our area that might help with this?

I have to do something. I have been watching my brother ruin the lives of everyone around him for all of my 27 years on this earth. It's time to make him help himself, since we've all been trying to help him for so long, and it is NEVER enough. PLEASE

HELP ME HELP MY FAMILY.
---
and Finally Remember:

"Ask and it will be given to you; seek and you will find; knock and the door will be opened to you. For everyone who asks receives; he who seeks finds; and to him who knocks, the door will be opened."
- Matthew 7:7-8
---
Sep 21, 17 09:46 AM

Subutex and Suboxone are treatments for the withdrawal symptoms of opiate addiction but other treatment is still needed.

Sep 21, 17 08:32 AM

Hey, my name is Victoria I'm a teenage drug addict. Am I proud? No, it destroyed me! My life felt over, but it wasn't, it's never to late to call for

Sep 20, 17 10:33 AM

The key to dealing with drug addiction is the right information. If you've ever wondered how drug addition impacts your life this site is for you.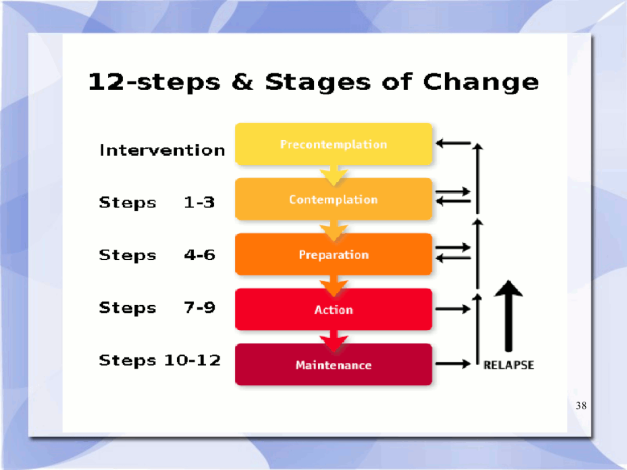 **  We're also launching four new classes which will help you learn how to use motivation, affirmation and encouragement to end addiction in yourself or a loved one. Each class will focus on an evidence-based concept, explaining how to illicit positive change in yourself or in someone you love.
We will teach you practical techniques that research has shown to be effective for achieving change and successfully ending addiction. We'll begin offering these classes this September through Learn-It-Live (Learn-It-Live is easy to use teaching tool and you don't need to download anything to use it). Click Register Now! below to join one of our classes. The registration process includes setting up an account, but you determine your screen name to protect your confidentiality.
---
Four new addiction classes:

| | | | |
| --- | --- | --- | --- |
| | | - Addiction 101, a FREE 60 minute course introducing key substance addiction recovery concepts. This seminar examines many aspects of drug addiction, including symptoms and treatment. It also introduces the Stages-of-Change as a building for recovery.  It will be held on October 3 at 6:00pm central-time. | |
| | | - Intervention, introduces you to Change-Talk as an alternative to "tough-love". Change-Talk is a method, which you can learn, to get an addict (including yourself) to move away from addiction and toward recovery.  This is a 2-hour class that meets October 5, at 10:00 am central-time at a cost of $10. | |
| | | - Change-Talk, is a building-block for addiction recovery. This course teaches you to recognize, listen to, and encourage Change-Talk in yourself and others.  Research has shown it helps lead to positive change. This is a 2-hour class on Thursday, October 13 at 10:00 am central-time, for a cost of $10. | |
| | | - Effective Conversations, teaches how to use conversation to connect for recovery. Productive, change-focused conversations facilitate positive change and addiction recovery. This is a 4-week, 60 minute class that meets each Wednesday beginning on Wednesday, December 6 at 6:00 pm central-time, at a cost of $29. | |