Drug Addiction AA
Drug Addiction AA
Alcoholics Anonymous (AA) is best known for its groundbreaking work in helping alcoholics overcome the clutches of a dreadful and potentially fatal disease. Founded, organized and perpetuated by alcoholics, the group developed the 12 Step processes, which is used by over 250 self-help groups worldwide. The wisdom and methodology of the group is not at all limited, as it applies to the human condition, not just alcoholism.
By searching "drug addiction AA" you are asking an important question—"I am not an alcoholic, so can AA help me?" The answer is yes. AA understands that addicts will come to their meetings, not just alcoholics.
Whatever your drug of choice, addiction has many commonalities and AA recognizes this. They have created groups for addicts, separate from the regular meetings for alcoholics, and not all AA locations will offer separate groups, so looking for an AA group that suits your needs is important. Don't be discouraged, it may take some time.
It works and it's free!
AA, of course, is offered free of charge, in virtually every town and on every day of the week. You will experience a kind of unconditional love and support there that you will not find in other groups, but understand that AA does have its obvious limitations. You will not, for example, receive medical treatment, unless the AA meeting is offered in the context of a medical program.
While some people have turned to AA to help them stop "using" they may need to go through medical detoxification first, just to be in a position for the wisdom and effectiveness of the AA approach to make sense and be received.
Years ago, I did a spirituality group for a local drug treatment center. I figured the medical experts there would handle any physical needs, so there was no reason to address that. My approach for the patients was introducing them to the spirituality of 12 Step recovery.
I did not teach them the Bible, I did not give them religion, but I did try to help them discover that there are three distinctive components to the human condition—body, mind and spirit. That's the beauty of AA, it addresses the spirit.
In need of a spiritual solution
Having worked in medical facilities for many years, I can assure you our community does a good job with body and mind. But spirit, that's a different story. The AA Big Book tells us that we may need a spiritual solution for our addiction problem (Page 44) and whether the drug of choice is alcohol or cocaine, the root problems of addiction are similar and so the AA approach is effective.
However, I say AA is effective, but if and only if the person allows the 12 Step process to unfold, is willing and honest, and open to change. People don't waltz through 12 Step. You can't learn by osmosis and expect the process to work. As AA people will tell you, it works if you work it.
12 steps are grueling but absolutely worth it!
Going through the 12 Step process is a grueling experience and requires perseverance and brutal honesty. Drug treatment centers offer exceptional programs to help addicts overcome the grips of addiction and lead healthy and happy lives. AA offers the follow-up that helps addicts keep on the right path.
But in many cases, AA is the primary source of support and treatment, mainly because patients may not be able to afford treatment. Given that a person does not have a medical need, or is not in jeopardy of falling into serious health circumstances, the support of AA members can be highly effective in helping them through the rough stages of withdrawal. Having treatment is always preferable, but it's hard to argue with AA's track record.
Finding HOPE is the key
Addicts can find hope in AA, i.e. drug addiction AA means HOPE for the hopeless. Their individual circumstances are different, their needs are different, but the philosophy, methodology and spiritual support of AA are unquestionably valuable.
That completes our brief introduction to Drug Addiction AA, please visit our home page for more.

---
and Finally Remember:

"Ask and it will be given to you; seek and you will find; knock and the door will be opened to you. For everyone who asks receives; he who seeks finds; and to him who knocks, the door will be opened."
- Matthew 7:7-8
---
Aug 23, 17 08:45 AM

She is 28 with 3 small kids, divorced, and addicted to pain killers. I think she is afraid she will loose her kids if she seeks help, what can I do???

Aug 22, 17 08:24 AM

Drug Addiction Facts outlines key information about the difficulties and challenges of drug addiction and alcoholism that may be surprising.

Aug 21, 17 07:05 PM

I'm a 39 year-old, and have two beautiful daughters, ages 11 and 16. I've been using daily, since the age of 12 years old. I've used meth, cocaine, ecstasy,
---
Follow on Twitter or Google+
Search this Site:
---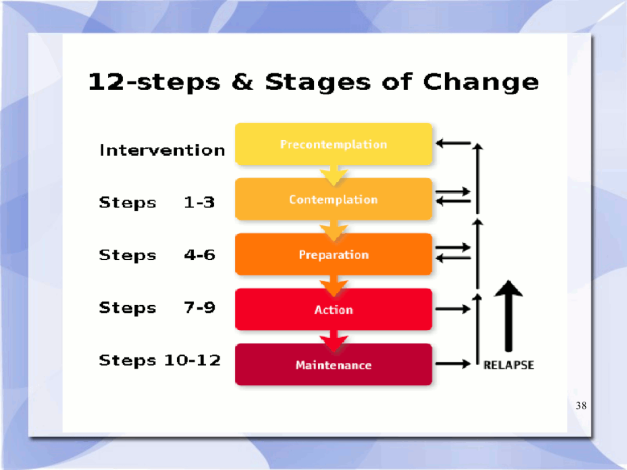 -  We're also launching four new classes which will help you learn how to use motivation, affirmation and encouragement to end addiction in yourself or a loved one. Each class will focus on an evidence-based concept, explaining how to illicit positive change in yourself or in someone you love.
Ending addiction is all about learning to change, and these classes will teach you how to do that right now. We will show you practical techniques that research has shown to be effective for achieving change and successfully ending addiction. We'll begin offering these classes this September through Learn-It-Live (Learn-It-Live is easy to use teaching tool and you don't need to download anything to use it). Click Register Now! below to join one of our classes.

---
Four new addiction classes:

| | | |
| --- | --- | --- |
| - Addiction 101, a FREE 60 minute course introducing key recovery concepts, starting September 12. | | |
| - Why Motivation?, understanding motivation with encouragement to change. Learn how to encourage motivation and facilitate positive change. This 4-week, 60 minute class begins Wednesday, October 3, with a cost of $29. | | |
| - Change Talk, a building-block for addiction recovery. This course teaches us to recognize and encourage Change Talk, which research has proven to lead to positive change. This 4-week, 60 minute class begins, Wednesday, November 1 with a cost of $29. | | |
| - Effective Conversations, learning to connect for recovery. This course teaches us how to have productive, change-focused conversations, which research has shown, facilitate positive change and addiction recovery. This 4-week, 60 minute class begins Wednesday, December 6 with a cost of $29. | | |