Starting October 7: Join our Addiction Support Group if you or your loved one is struggling with substance addiction:  READ MORE
Drug Addiction Prayer
Praying for a loved one (or ourselves) who is addicted is often the best maybe only course of action we can take when they/we are in the grip of addiction. The Serenity Prayer can be a great place to start:
The Serenity Prayer
God grant me the serenity
To accept the things I cannot change;
Courage to change the things I can;
And wisdom to know the difference.

Living one day at a time;
Enjoying one moment at a time;
Accepting hardships as the pathway to peace;
Taking, as He did, this sinful world
As it is, not as I would have it;
Trusting that He will make all things right
If I surrender to His Will;
So that I may be reasonably happy in this life
And supremely happy with Him
Forever and ever in the next.
Amen.
Let's consider each line of this Christian prayer as it relates to addiction.
God grant me the serenity to accept the things I cannot change; Courage to change the things I can; and wisdom to know the difference.

This is the most well known part of the prayer and it's focus us on serenity, acceptance, and change in the face of the terrible challenges of addiction. It helps us to operate within good boundaries but also calls us to action so that we're not blind or passive in the face of addiction.
We can only control our actions and this prayer helps us to examine our actions and try, as much as possible, to take corrective actions.
The second line of the prayer, often forgotten or overlooked is JUST as critical:
Living one day at a time; Enjoying one moment at a time; Accepting hardships as the pathway to peace; Taking, as He did, this sinful world as it is, not as I would have it; Trusting that He will make all things right if I surrender to His Will; So that I may be reasonably happy in this life and supremely happy with Him forever and ever in the next.

Amen.
It teaches us through prayer and contemplation to live today and enjoy every moment we are given. It also talks about acceptance of our sinful world as it is not as we would like it to be, just as Jesus did. Trusting God that He will make all things right IF I am willing to surrender to Him and His will. Allowing me to be reasonably happy here on earth and supremely happy with Him in our next life.
Don't skip the second half of the prayer, it's just as important or maybe more important then the first. Learning to surrender to God is often the toughest and most rewarding part of addiction recovery. It's something everyone who is touched by addiction can do.

---
Here is another example of a story of addiction that needs the prayer for serenity:
From romance to MISERY
by Becca
(U.S.)
My story is a tough one to tell. My name is Rebecca. I was a nobody growing up. I didn't have very many friends, didn't get to go to the cool parties, none of the popular guys liked me.

I finally made it through the 9th grade of my high school career when i met the man of my dreams. He was a beautiful person. Out going, great sense of humor, the most popular, he just had everything.

The most important thing was he noticed me.

We completely fell in love with each other. Nothing he could say or do would make feel any different about him.....until one day..
I can still remember it like it was yesterday. if you ever feel the feeling i felt you will never forget it.

It was a Saturday morning. Cold, rainy, something just did not seem right about that day. My boyfriend was on his way to get me, i was so excited to see him. He had broken plans the day before with me for an odd reason that i couldn't understand. He finally arrived that morning and the whole ride to his mothers house he would not make eye contact with me. Couldn't sit still. Showed no concern for my feelings. I finally got a good look into his eyes and i asked him why his pupils were so big? He said "how else am i suppose to stay awake?"

He had been up the nite before smoking Crystal Meth. His excuse was he was only suppose to sell enough to make his truck payment....It's still ongoing..i have been hit, punched, head-butted, thrown to the grown left for numerous days, called horrible names. I basically took care of our new born baby alone.

Crystal Meth took the only man away that i have ever loved. It took my life dreams away because i began using. I dropped out of college and helped ruin my family.

I'm not going to go to treatment because i know i can fight this sickness on my own. I know what i need to do to save my family. As bad as it hurts to walk away i am going to have to. And you will too.

Everyone has a rock bottom that they will hit. And waking up to someone who looks dead was mine. you can try everything people say to do. The person you are walking away from will think you have given up on them but i assure you you have not. You are merely helping them.

Being an addict is tough and horrible. But watching the only person you truly care about suffer from crystal meth and help them go down is even more horrible.

Take it from someone who has been there and can now see the truth about things and the real reason for livin and the opportunities that stand before me. Don't let anything stand in your way.

Walk away before the only person who cares about you has to experience the feeling that they will never forget.

Loosing someone to Crystal Meth.

-Rebecca
Don't Isolate Yourself
by: Anonymous

Rebecca,

You have had a long and difficult experience, but I am happy to hear that you have decided to take a walk away from your addiction.

One thing, however, troubles me. I want you to succeed and live a healthy, productive life. Please do not isolate yourself from those who can be of the most help.

Treatment is not a punishment or an organized way of forcing you to quit. Rather it is love and support from people who understand your addiction, who very much want to see you be happy and who know how to help. At the very least, go to NA meetings and allow people to be your support network.

You can't have that once wonderful relationship, but you can move on and be a complete person. You're in my prayers.
---
and Finally Remember:

"Ask and it will be given to you; seek and you will find; knock and the door will be opened to you. For everyone who asks receives; he who seeks finds; and to him who knocks, the door will be opened."
- Matthew 7:7-8
---
Sep 22, 17 09:19 AM

Illegal Addiction; Health care works who have Easy Access can become addicted before they know what's happened.

Sep 21, 17 09:46 AM

Subutex and Suboxone are treatments for the withdrawal symptoms of opiate addiction but other treatment is still needed.

Sep 21, 17 08:32 AM

Hey, my name is Victoria I'm a teenage drug addict. Am I proud? No, it destroyed me! My life felt over, but it wasn't, it's never to late to call for
---
Follow on Twitter or Google+
Search this Site:
---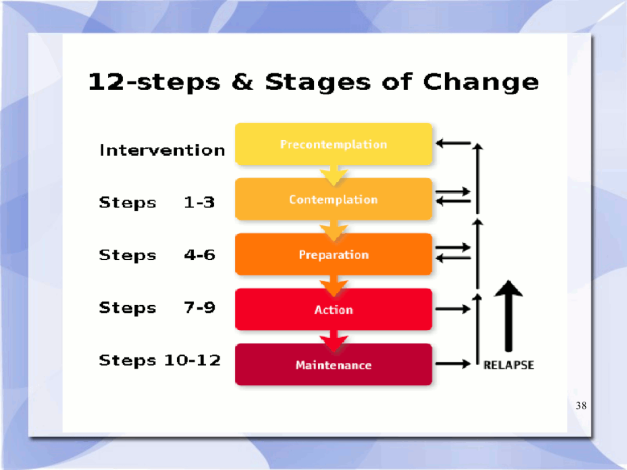 **  We're also launching four new classes which will help you learn how to use motivation, affirmation and encouragement to end addiction in yourself or a loved one. Each class will focus on an evidence-based concept, explaining how to illicit positive change in yourself or in someone you love.
We will teach you practical techniques that research has shown to be effective for achieving change and successfully ending addiction. We'll begin offering these classes this September through Learn-It-Live (Learn-It-Live is easy to use teaching tool and you don't need to download anything to use it). Click Register Now! below to join one of our classes. The registration process includes setting up an account, but you determine your screen name to protect your confidentiality.
---
Four new addiction classes:

| | | | |
| --- | --- | --- | --- |
| | | - Addiction 101, a FREE 60 minute course introducing key substance addiction recovery concepts. This seminar examines many aspects of drug addiction, including symptoms and treatment. It also introduces the Stages-of-Change as a building for recovery.  It will be held on October 3 at 6:00pm central-time. | |
| | | - Intervention, introduces you to Change-Talk as an alternative to "tough-love". Change-Talk is a method, which you can learn, to get an addict (including yourself) to move away from addiction and toward recovery.  This is a 2-hour class that meets October 5, at 10:00 am central-time at a cost of $10. | |
| | | - Change-Talk, is a building-block for addiction recovery. This course teaches you to recognize, listen to, and encourage Change-Talk in yourself and others.  Research has shown it helps lead to positive change. This is a 2-hour class on Thursday, October 13 at 10:00 am central-time, for a cost of $10. | |
| | | - Effective Conversations, explains how to use conversation to connect for recovery. Reflective listening and change-focused conversations often facilitate positive change and addiction recovery. This is a 2-hour class that will meet on Thursday, October 19 at 10:00 am central-time, at a cost of $10. | |