Problem with Drug Addiction
The Problem with Drug Addiction

Isn't a drug addict a person with weak character?

Addiction is a disease of the brain. Just like cancer changes the function of a person's lungs, drugs and alcohol change the function of the brain. Each person is different. We all have unique genetic makeup, unique emotional makeup, unique physical makeup, unique personal histories and unique spiritual makeup. When the function of the brain is altered by the substance, there can be a dramatic influence on the behavior of the addict.
No One Wants to Become Addicted to Drugs or Alcohol!
One of the symptoms of addiction is the craving for the drug. An otherwise rational, controlled individual is compelled to seek and use the drug. In order to feel good, in order to feel "normal," the addict needs to use. While there is an element of choice and personal responsibility attached to addiction, it is all too easy just to say the addict is addicted because they have a weak character.
Nobody wants to be a drug addict. And who is a drug addict anyway? Addiction does not limit itself to the poor, any particular cultural or ethnic group, any race, nor does it care about age or profession.
Here's another way of looking at it. If you start from the premise that human frailty can manifest itself in many ways, that we are all in a sense "broken," it is logical to assess that addiction is a disease of the human condition.
There is an excellent Biblical description of this. Even if you are not a Christian believer, the logic of the example has valuable insight into the human condition.
In the New Testament, the Book of Romans, Chapter 7, beginning with the 14th verse, the Apostle Paul unfolds a kind of spiritual tug-of-war. He describes how he does not understand his own behavior. He wants to do the right thing, but he doesn't. He says he does what he hates. He attributes his behavior to the sin living within him.
For the addict, even if they want to abstain, their behavior is driven by the addiction within them.
Paul, who is the predominant writer of the New Testament, realizes his helplessness. He appeals to God for the help he needs. In AA 12-Step, the appeal goes out to a "power greater than ourselves." Was Paul a man of weak character? Christians will argue that he was a giant among the Apostles. Certainly he was a man of strong character, but at the same time, limited by the human condition.
It's too easy to blame weak character. We are all limited by the human condition.
Drug addiction is a brain disease.
Drug addiction is a brain disease. Every type of drug of abuse has its own individual mechanism for changing how the brain functions.
But regardless of which drug a person is addicted to, many of the effects it has on the brain are similar: they range from changes in the molecules and cells that make up the brain, to mood changes, to changes in memory processes and thinking, and sometimes changes in motor skills such as walking and talking. And these changes have a huge influence on all aspects of a person's behavior.
A drug can become the single most powerful motivator in a drug abuser's existence. He or she will do almost anything for the drug. This comes about because drug use has changed the individual's brain, their behavior, their social and other functioning in critical ways.
Nodding off not making sense?
by Richard
(Canada)
Taking percocet, morphine, zoloft, provalic, acid, xanax, and serequel. Sleeping a lot nodding off not making sense to family and friends?
Bad Situation
by: Ned Wicker

Dear Richard,

From what you are describing it is difficult to ascertain whether it is you doing these drugs or somebody else. In either case, this is not a healthy situation and if it is left unchecked, will lead to serious consequences.

People don't just say "that's it" and walk away from a drug habit, or to say the least, very few can just quit cold turkey and not suffer a relapse.

A substance use disorder is a brain disease that is not going to cure itself, and people with the disease need treatment and a program for recovery. There are no miracle cures, just good programs to help people manage their disease and live a happy, healthy life.

Getting back on the right path is entirely possible, but drug users don't believe they have a problem, so they are not the first in line to seek treatment. They deny having the problem and avoid those who remind them that there is an issue to be dealt with.

Your story is about a person who is out of control. Something has to give. People doing massive amounts of drugs can get treatment and become clean and sober. Sadly, they can deny the problem, avoid any measure of personal responsibility and commit suicide by the installment plan. It's a sad story, but it's one repeated too many times across North America.

Those with a substance use disorder should seek medical intervention. They need to schedule a medical examination to determine their overall state of health and get counsel on a treatment plan that makes sense.

There are so many good programs out there, designed specifically to meet the needs of the individual. People can and do successfully go through treatment and enter into a recovery program, giving them the opportunity to live a fulfilling life.

The drug use you describe is just a ticket to nothing.
---
and Finally Remember:

"Ask and it will be given to you; seek and you will find; knock and the door will be opened to you. For everyone who asks receives; he who seeks finds; and to him who knocks, the door will be opened."
- Matthew 7:7-8
---
Oct 17, 17 09:22 AM

Valium Abuse Facts describes the go and bad uses for valium and discusses facts you may not know.

Oct 17, 17 09:08 AM

We strive to provide families, and their loved ones with real truth and guidance for treatment. Connection 2 Recovery is the number one trusted brand for

Oct 16, 17 09:14 AM

Many adults today who are in their 30's and 40's today are very familiar with the names Monica, Rachel, Phoebe, Ross, Joey and Chandler from the TV show
---
Follow on Twitter or Google+
Search this Site:
---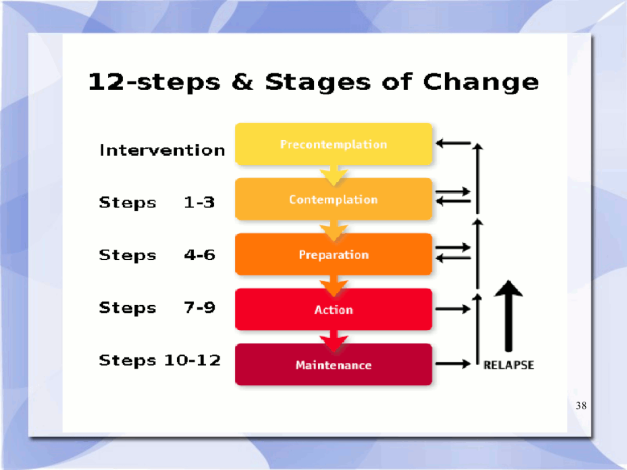 **  We're also launching four new classes which will help you learn how to use motivation, affirmation and encouragement to end addiction in yourself or a loved one. Each class will focus on an evidence-based concept, explaining how to illicit positive change in yourself or in someone you love.
We will teach you practical techniques that research has shown to be effective for achieving change and successfully ending addiction. We'll begin offering these classes this September through Learn-It-Live (Learn-It-Live is easy to use teaching tool and you don't need to download anything to use it). Click Register Now! below to join one of our classes. The registration process includes setting up an account, but you determine your screen name to protect your confidentiality.
---
Four new addiction classes:

| | | | |
| --- | --- | --- | --- |
| | | - Addiction 101, a FREE 60 minute course introducing key substance addiction recovery concepts. This seminar examines many aspects of drug addiction, including symptoms and treatment. It also introduces the Stages-of-Change as a building for recovery.  It will be held on Monday November, 6 at 6:00pm central-time. | |
| | | - Intervention, introduces you to Change-Talk as an alternative to "tough-love". Change-Talk is a method, which you can learn, to get an addict (including yourself) to move away from addiction and toward recovery.  This is a 2-hour class that meets Thursday November 9, at 10:00 am central-time at a cost of $10. | |
| | | - Change-Talk, is a building-block for addiction recovery. This course teaches you to recognize, listen to, and encourage Change-Talk in yourself and others.  Research has shown it helps lead to positive change. This is a 2-hour class on Thursday, October 13 at 10:00 am central-time, for a cost of $10. | |
| | | - Effective Conversations, explains how to use conversation to connect for recovery. Reflective listening and change-focused conversations often facilitate positive change and addiction recovery. This is a 2-hour class that will meet on Thursday, October 19 at 10:00 am central-time, at a cost of $10. | |