Get Help Now!  


  800.815.3910 


  Available 24/7   


The road to recovery starts here! Trusted, confidential help available 24/7. Speak with an addiction treatment specialist anytime. Please call us now at 800-815-3910!




---



A really dangerous drug. Known to many
by Colin
(Sweden)
Hello to who is reading,
My name is Colin, I am from Sweden. My Friend suggested me to share my story of being a drug survivor. I grew up in Stockholm with my buddy during the 1980's. I experimented with Marijuana and sometimes it was laced with other drugs. I was almost out of school when I took this. I have strong regrets on taking these drugs like my friend who has posted his story earlier.

Marijuana is full of cover ups by many potheads saying like it ain't gonna kill you. Me and my friend almost died because of it because it made our hearts race and made us burn out temporarily (memory loss; the normal symptom for marijuana use; THC particles enter the brain and can be there for 5-10 days and memory gradually comes back overtime, some people may loose their memory permanently).

Marijuana hurt me and my friend. Our lungs are practically destroyed and we still have difficulty remembering things like our childhood, events, peoples phone numbers and addresses, trouble typing or writing, or even answering the most simple questions, which can be challenging or struggling for us.

I am only 46 and I have that many health problems because of weed (I am even lucky that I saw 46 candles on my cake). My advice to anyone who currently smokes weed is do you want to be burnt out for the rest of your days ? Do you want to be in the hospital ? Do you want to live ?
or Do you want to be involved with the wrong crowd ?

It's all up to you but I am strongly against it and don't recommend it. I am glad that I survived and you can survive too if you quit NOW !
Do you have a question or story? It's easy to ask your question or submit your story. How? Simply click here to return to Drug Addiction Stories.
---
and Finally Remember:

"Ask and it will be given to you; seek and you will find; knock and the door will be opened to you. For everyone who asks receives; he who seeks finds; and to him who knocks, the door will be opened."
- Matthew 7:7-8
---
Aug 18, 17 09:17 AM

Our Help Line holds a free weekly addiction support group Monday Night at 6:00 pm eastern time, where you'll learn how to help yourself or your loved one to end their addiction.

Aug 18, 17 09:04 AM

Drug Addiction Stories are true-to-life chronicles of addiction and recovery, written by people who have gone through the experience.

Aug 17, 17 08:38 AM

Addiction 101 is a course we offer that explains basic information about drug addiction and recovery for those trying to understand it and combat it.
---
Follow on Twitter or Google+
Search this Site: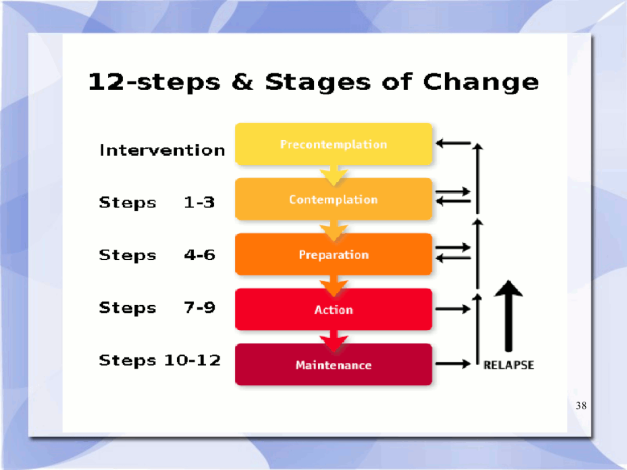 -  We're also launching four new classes which will help you learn how to use motivation, affirmation and encouragement to end addiction in yourself or a loved one. Each class will focus on an evidence-based concept, explaining how to illicit positive change in yourself or in someone you love. Ending addiction is all about learning to change, and these classes will teach you how to do that right now. We will show you practical techniques that research has shown to be effective for achieving change and successfully ending addiction. We'll begin offering these classes this September through Learn-It-Live (Learn-It-Live is easy to use teaching tool and you don't need to download anything to use it). Click Register Now! below to join one of our classes.

---
Four new addiction classes:

| | |
| --- | --- |
| - Addiction 101, a FREE 30 minute course introducing key recovery concepts, starting September 12. | |
| - Why Motivation?, understanding motivation with encouragement to change. Learn how to encourage motivation and facilitate positive change. This 4-week, 60 minute class begins Wednesday, October 3, with a cost of $29. | |
| - Change Talk, a building-block for addiction recovery. This course teaches us to recognize and encourage Change Talk, which research has proven to lead to positive change. This 4-week, 60 minute class begins, Wednesday, November 1 with a cost of $29. | |
| - Effective Conversations, learning to connect for recovery. This course teaches us how to have productive, change-focused conversations, which research has shown, facilitate positive change and addiction recovery. This 4-week , 60 minute class begins Wednesday, December 6 with a cost of $29. | |