Get Help Now!  


  800.815.3910 


  Available 24/7   


The road to recovery starts here! Trusted, confidential help available 24/7. Speak with an addiction treatment specialist anytime. Please call us now at 800-815-3910!




---



Addiction relapse a common problem for those in treatment
by Adrienne
Hello!

Nice to meet you! I think you've got a great collection of resources here for recovering addicts and their families. I know that for families one of the most frustrating things when dealing with a family member's addiction can be simply not understanding why they can't just "get better" - it's especially hard when you see a loved one repeatedly go through the revolving door of treatment, recovery, relapse, and treatment again.

Because I don't think that many people truly understand relapse and its prevalence as a problem, I created a video that explains relapse, its triggers, and some of the known statistics about the problem.

Did you know that 61% of those who relapse once will relapse again? Yeah. That factoid and others can be found in the video, right here:



Video By
Clarity Way


I'm sure your readers would find this video fascinating and useful for understanding relapse. If you agree, there's an embed code you can use to include it in your next article. I hope you will share the video and help improve people's understanding of relapse!

Looking forward to hearing your thoughts about the video. Keep up the excellent work!

Do you have a question or story? It's easy to ask your question or submit your story. How? Simply click here to return to Drug Addiction Treatment.
---
and Finally Remember:

"Ask and it will be given to you; seek and you will find; knock and the door will be opened to you. For everyone who asks receives; he who seeks finds; and to him who knocks, the door will be opened."
- Matthew 7:7-8
---
Aug 23, 17 08:45 AM

She is 28 with 3 small kids, divorced, and addicted to pain killers. I think she is afraid she will loose her kids if she seeks help, what can I do???

Aug 22, 17 08:24 AM

Drug Addiction Facts outlines key information about the difficulties and challenges of drug addiction and alcoholism that may be surprising.

Aug 21, 17 07:05 PM

I'm a 39 year-old, and have two beautiful daughters, ages 11 and 16. I've been using daily, since the age of 12 years old. I've used meth, cocaine, ecstasy,
---
Follow on Twitter or Google+
Search this Site:
---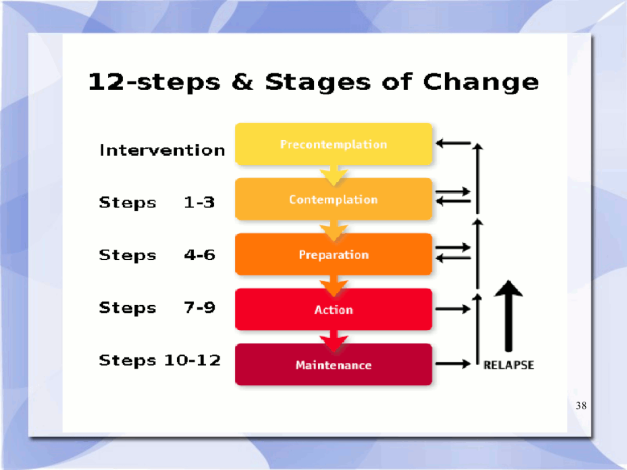 -  We're also launching four new classes which will help you learn how to use motivation, affirmation and encouragement to end addiction in yourself or a loved one. Each class will focus on an evidence-based concept, explaining how to illicit positive change in yourself or in someone you love.
Ending addiction is all about learning to change, and these classes will teach you how to do that right now. We will show you practical techniques that research has shown to be effective for achieving change and successfully ending addiction. We'll begin offering these classes this September through Learn-It-Live (Learn-It-Live is easy to use teaching tool and you don't need to download anything to use it). Click Register Now! below to join one of our classes.

---
Four new addiction classes:

| | | |
| --- | --- | --- |
| - Addiction 101, a FREE 60 minute course introducing key recovery concepts, starting September 12. | | |
| - Why Motivation?, understanding motivation with encouragement to change. Learn how to encourage motivation and facilitate positive change. This 4-week, 60 minute class begins Wednesday, October 3, with a cost of $29. | | |
| - Change Talk, a building-block for addiction recovery. This course teaches us to recognize and encourage Change Talk, which research has proven to lead to positive change. This 4-week, 60 minute class begins, Wednesday, November 1 with a cost of $29. | | |
| - Effective Conversations, learning to connect for recovery. This course teaches us how to have productive, change-focused conversations, which research has shown, facilitate positive change and addiction recovery. This 4-week, 60 minute class begins Wednesday, December 6 with a cost of $29. | | |