Get Help Now!  


  800.815.3910 


  Available 24/7   


The road to recovery starts here! Trusted, confidential help available 24/7. Speak with an addiction treatment specialist anytime. Please call us now at 800-815-3910!




---



Addiction Therapies
by George Vilagut
(Orange County, CA)
For those suffering from addiction there are a lot of options when seeking treatment. It may be difficult to know which approach to take or which kind of treatment to get. You should know that there are a lot of options when seeking treatment for addiction. Here are some of those treatment options:

Detox Facility

Depending on how severe the addiction is you may first need to seek treatment at a detoxification clinic. Most hospitals and rehabs offer detox services and the purpose of detoxing is to carefully rid your body of the substance that you are abusing. Your body will undergo severe shock from being deprived of drugs or alcohol. These symptoms are known as withdrawals.

Withdrawals can be dangerous so getting treatment at detox facility is a very crucial part of gaining sobriety. It is the first step that one needs to take and it should be done at a facility that was designed for such treatment with trained medical personnel close by.

Rehabilitation – Residential

There are two types of rehabilitation clinics out there. The first one is a residential rehabilitation center. In a residential rehab center the patient admitted lives at the facility for a minimum of 28 days. At this time the patient is not allowed to leave and is allowed only a few visits that are closely monitored.

Residential rehabilitation is for severe cases of addiction and is good for a person that needs to remove themselves from familiar friends and places that encourage use.

Rehabilitation – Outpatient

Outpatient rehab is good for cases where the patient is willing to cooperate fully and can be trusted with responsibilities. In outpatient rehab the patient admitted lives in an apartment or small house on near the property of the rehab center. They are allowed to leave for school and/or work. They are required to attend support groups and meet with counselors. There is more freedom for one in an outpatient rehab program then there is for one who is in a residential rehab program.

Psychotherapy

Psychotherapy helps the patient to seek treatment for addiction via a licensed psychotherapist. A psychotherapist can help a patient learn how to manage addictions and cravings.

A lot of times a psychotherapist will like to include the entire family in a session to help everyone see eye-to-eye. This helps the odds of a better success rate.

Support Groups

Support groups offer a safe atmosphere for an addict to open up about their addiction and pain. Support groups are good for building up community accountability. When you are a part of a support group everyone in the group knows and understands your problems. They can offer encouragement and advice in those difficult times.

Before deciding which approach to take you should take with a physician or counselor that specializes in addiction and see what they think would be best for you. Whatever is suggested you should be open to whatever treatment is best for you and your addiction.



Resource Box: George Vilagut is the founder and CEO of Stephouse Recovery, an Orange County rehab and detox center. Stephouse Recovery offers outpatient and residential rehab for drug and alcohol addiction as well as treatment for eating disorders.
Do you have a question or story? It's easy to ask your question or submit your story. How? Simply click here to return to Drug Addiction Treatment.
---
and Finally Remember:

"Ask and it will be given to you; seek and you will find; knock and the door will be opened to you. For everyone who asks receives; he who seeks finds; and to him who knocks, the door will be opened."
- Matthew 7:7-8
---
Sep 22, 17 09:19 AM

Illegal Addiction; Health care works who have Easy Access can become addicted before they know what's happened.

Sep 21, 17 09:46 AM

Subutex and Suboxone are treatments for the withdrawal symptoms of opiate addiction but other treatment is still needed.

Sep 21, 17 08:32 AM

Hey, my name is Victoria I'm a teenage drug addict. Am I proud? No, it destroyed me! My life felt over, but it wasn't, it's never to late to call for
---
Follow on Twitter or Google+
Search this Site:
---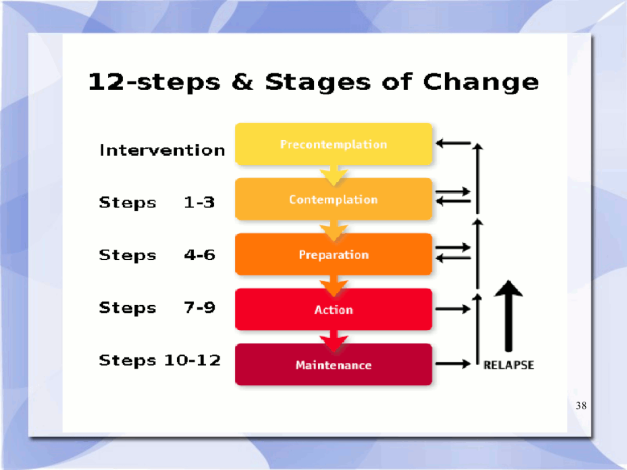 **  We're also launching four new classes which will help you learn how to use motivation, affirmation and encouragement to end addiction in yourself or a loved one. Each class will focus on an evidence-based concept, explaining how to illicit positive change in yourself or in someone you love.
We will teach you practical techniques that research has shown to be effective for achieving change and successfully ending addiction. We'll begin offering these classes this September through Learn-It-Live (Learn-It-Live is easy to use teaching tool and you don't need to download anything to use it). Click Register Now! below to join one of our classes. The registration process includes setting up an account, but you determine your screen name to protect your confidentiality.
---
Four new addiction classes:

| | | | |
| --- | --- | --- | --- |
| | | - Addiction 101, a FREE 60 minute course introducing key substance addiction recovery concepts. This seminar examines many aspects of drug addiction, including symptoms and treatment. It also introduces the Stages-of-Change as a building for recovery.  It will be held on October 3 at 6:00pm central-time. | |
| | | - Intervention, introduces you to Change-Talk as an alternative to "tough-love". Change-Talk is a method, which you can learn, to get an addict (including yourself) to move away from addiction and toward recovery.  This is a 2-hour class that meets October 5, at 10:00 am central-time at a cost of $10. | |
| | | - Change-Talk, is a building-block for addiction recovery. This course teaches you to recognize, listen to, and encourage Change-Talk in yourself and others.  Research has shown it helps lead to positive change. This is a 2-hour class on Thursday, October 13 at 10:00 am central-time, for a cost of $10. | |
| | | - Effective Conversations, explains how to use conversation to connect for recovery. Reflective listening and change-focused conversations often facilitate positive change and addiction recovery. This is a 2-hour class that will meet on Thursday, October 19 at 10:00 am central-time, at a cost of $10. | |