Addiction without being addicted
by Karen
(Glasgow)
It's horrible to see such grounded and wholesome people with the purest of souls being captured with such a horrible curse!
Always being too adventurous, their mind is so open with naivety they are welcoming in the devil without even realising it. I am of a young age at 22 and I can truly say I see people for who they are, no matter what you have done, no matter your actions, these don't define you. But a warm heart and a caring soul is something I can feel in a person!!

I have lost so many years in many different ways! I have lost years to addiction without even being an addict, I lost years of my childhood; seeing things no one should ever see, constantly learning, forever adapting and being pushed to prematurely grow up.

I lost years with my father, not only in death at the age of 44 but emotional years when the rush and the pressures of constantly needing another hit, constantly needing another drink, take over all of your other controls; In that moment of time nothing else matters and the person you love is gone!

I have lost years with my mother, locking herself in a room, a forever changing and angry personality, growing up and learning that people do have dinner, other kids actually have a bed time, going to your friends houses and their mothers actually being there, wakening them up for school, going to parents nights, enforcing rules and regulations. It's a shock at the age of 11 realising they don't have weird families, you do.

I have lost years with my step dad, enough of them being through worry, even when times are good you are just waiting for the next relapse, the next suicidal phone call "you will all be better off without me".

There are 1 million and one demons out there, not only in your head but living breathing walking demons, put on the earth to tempt you! You yourself are a demon to others, everyone is avoiding something which may even be an everyday thing for you.

Living with addiction without being an addict especially as a child is one of the hardest mental challenges anyone could go through, but I wouldn't change it for the world!

They say when you die your spirit comes back in a different form, to learn more about the world and people, I think when you look really, really closely you can see a young or an old spirit in a person, I don't know if my past makes me a better or a worse person, but it definitely makes me a more understanding, emotional and loving person.

---
and Finally Remember:

"Ask and it will be given to you; seek and you will find; knock and the door will be opened to you. For everyone who asks receives; he who seeks finds; and to him who knocks, the door will be opened."
- Matthew 7:7-8
---
Sep 21, 17 09:46 AM

Subutex and Suboxone are treatments for the withdrawal symptoms of opiate addiction but other treatment is still needed.

Sep 21, 17 08:32 AM

Hey, my name is Victoria I'm a teenage drug addict. Am I proud? No, it destroyed me! My life felt over, but it wasn't, it's never to late to call for

Sep 20, 17 10:33 AM

The key to dealing with drug addiction is the right information. If you've ever wondered how drug addition impacts your life this site is for you.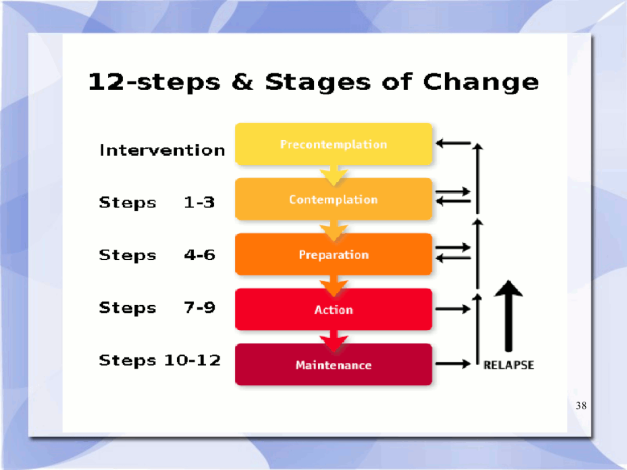 **  We're also launching four new classes which will help you learn how to use motivation, affirmation and encouragement to end addiction in yourself or a loved one. Each class will focus on an evidence-based concept, explaining how to illicit positive change in yourself or in someone you love.
We will teach you practical techniques that research has shown to be effective for achieving change and successfully ending addiction. We'll begin offering these classes this September through Learn-It-Live (Learn-It-Live is easy to use teaching tool and you don't need to download anything to use it). Click Register Now! below to join one of our classes. The registration process includes setting up an account, but you determine your screen name to protect your confidentiality.
---
Four new addiction classes:

| | | | |
| --- | --- | --- | --- |
| | | - Addiction 101, a FREE 60 minute course introducing key substance addiction recovery concepts. This seminar examines many aspects of drug addiction, including symptoms and treatment. It also introduces the Stages-of-Change as a building for recovery.  It will be held on October 3 at 6:00pm central-time. | |
| | | - Intervention, introduces you to Change-Talk as an alternative to "tough-love". Change-Talk is a method, which you can learn, to get an addict (including yourself) to move away from addiction and toward recovery.  This is a 2-hour class that meets October 5, at 10:00 am central-time at a cost of $10. | |
| | | - Change-Talk, is a building-block for addiction recovery. This course teaches you to recognize, listen to, and encourage Change-Talk in yourself and others.  Research has shown it helps lead to positive change. This is a 2-hour class on Thursday, October 13 at 10:00 am central-time, for a cost of $10. | |
| | | - Effective Conversations, teaches how to use conversation to connect for recovery. Productive, change-focused conversations facilitate positive change and addiction recovery. This is a 4-week, 60 minute class that meets each Wednesday beginning on Wednesday, December 6 at 6:00 pm central-time, at a cost of $29. | |