Almost Addicted
by J. Wesley Boyd, MD, PhD and Eric Metcalf, MPH
(Boston, MA)
Most people who abuse illegal drugs don't fit the image of the dysfunctional, hustling addict who can't fit into normal society. Between the estimated 10 percent of the population who are true addicts and those who don't use drugs at all falls a group of regular drug users who often don't realize how much their use is affecting their daily lives.

According to J. Wesley Boyd, MD, PhD, and Eric Metcalf, MPH, they are almost addicted. Whether their drug of choice is legal or illegal, an upper or a hallucinogen, almost addicts' drug use is negatively impacting their quality of life—but falls short of meeting the diagnostic criteria for substance abuse or dependence.

In this book, readers will find the tools to identify and assess patterns of drug use, evaluate its impact on relationships, work, and personal well-being, develop strategies for abstaining or cutting back, and make informed decisions about next steps, including getting professional help if needed.

J. Wesley Boyd, MD, PhD, is an assistant clinical professor of psychiatry at Harvard Medical School. He also has staff duties at Boston Children's Hospital and teaches and gives lectures at Cambridge Health Alliance and other institutions. Boyd has written articles for the New York Times, Boston Globe, and Time.com.

Eric Metcalf, MPH, is an Indianapolis-based medical writer, editor, and health educator. He has authored or contributed to dozens of books on health and fitness, including the best-selling The Doctors Book of Home Remedies line and other popular book franchises. He has also contributed to several magazines, including Prevention and Better Homes and Gardens, and health websites, such as Health.com. He has a degree in journalism from the University of Missouri-Columbia and a master's in public health.

Hitting shelves in November, Almost Addicted is a new consumer health book from Harvard Medical School that shows how to recognize sub-clinical symptoms of addiction and what the treatment options are for those symptoms.

Almost Addicted is the third book in The Almost Effect series. The Almost Effect is a paradigm shift in mental health: A person who doesn't have a diagnosable condition may still have a problem that is causing real pain and suffering, which needs to be addressed. You can visit: http://www.thealmosteffect.com for more info about the series.
---
and Finally Remember:

"Ask and it will be given to you; seek and you will find; knock and the door will be opened to you. For everyone who asks receives; he who seeks finds; and to him who knocks, the door will be opened."
- Matthew 7:7-8
---
Sep 22, 17 09:19 AM

Illegal Addiction; Health care works who have Easy Access can become addicted before they know what's happened.

Sep 21, 17 09:46 AM

Subutex and Suboxone are treatments for the withdrawal symptoms of opiate addiction but other treatment is still needed.

Sep 21, 17 08:32 AM

Hey, my name is Victoria I'm a teenage drug addict. Am I proud? No, it destroyed me! My life felt over, but it wasn't, it's never to late to call for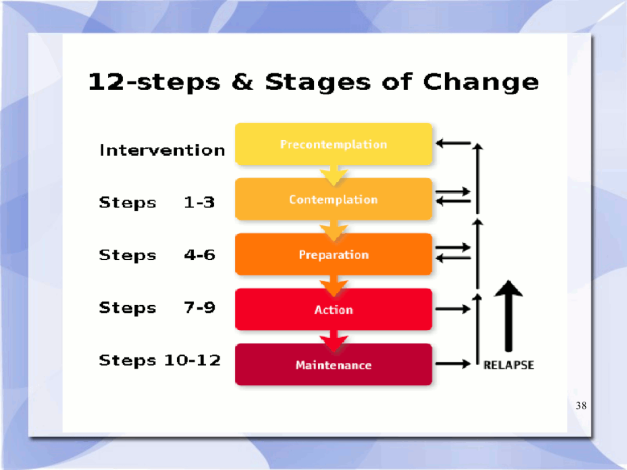 **  We're also launching four new classes which will help you learn how to use motivation, affirmation and encouragement to end addiction in yourself or a loved one. Each class will focus on an evidence-based concept, explaining how to illicit positive change in yourself or in someone you love.
We will teach you practical techniques that research has shown to be effective for achieving change and successfully ending addiction. We'll begin offering these classes this September through Learn-It-Live (Learn-It-Live is easy to use teaching tool and you don't need to download anything to use it). Click Register Now! below to join one of our classes. The registration process includes setting up an account, but you determine your screen name to protect your confidentiality.
---
Four new addiction classes:

| | | | |
| --- | --- | --- | --- |
| | | - Addiction 101, a FREE 60 minute course introducing key substance addiction recovery concepts. This seminar examines many aspects of drug addiction, including symptoms and treatment. It also introduces the Stages-of-Change as a building for recovery.  It will be held on October 3 at 6:00pm central-time. | |
| | | - Intervention, introduces you to Change-Talk as an alternative to "tough-love". Change-Talk is a method, which you can learn, to get an addict (including yourself) to move away from addiction and toward recovery.  This is a 2-hour class that meets October 5, at 10:00 am central-time at a cost of $10. | |
| | | - Change-Talk, is a building-block for addiction recovery. This course teaches you to recognize, listen to, and encourage Change-Talk in yourself and others.  Research has shown it helps lead to positive change. This is a 2-hour class on Thursday, October 13 at 10:00 am central-time, for a cost of $10. | |
| | | - Effective Conversations, explains how to use conversation to connect for recovery. Reflective listening and change-focused conversations often facilitate positive change and addiction recovery. This is a 2-hour class that will meet on Thursday, October 19 at 10:00 am central-time, at a cost of $10. | |