Always Stretching the Limits
by Ned Wicker
(Wisconsin)
It's human nature to stretch the limits of any situation. You tell a three year-old not to touch the hot stove and what does he do? He touches the hot stove. Don't go in the street: Don't play too rough: Don't pull the dog's tail. You try to teach kids, but they do stupid things anyway. The latest stupid thing is drinking hand sanitizer to get drunk.

The news media ran stories on this activity recently, but I really can't say I was surprised. Just the taste of that stuff has to be nasty, but the idea of trying to distill the alcohol out of it and the great lengths to which a teenager will do is amazing. Some kids were drinking it straight. The operative question becomes, "What were they thinking?"

The answer is simply they weren't thinking, because the idea of drinking what is almost pure alcohol, or at least twice the potency of any booze on the market, brings on thoughts of people going blind drinking "White Lightning." The hand sanitizer is 62 percent alcohol, so when you distill it, it becomes 120 proof or stronger.

Robo-Tripping new fad

Hand sanitizer is everywhere. You can get it at any grocery store, or buy it by the case on the internet. Teens find so many ways to abuse products, like guzzling cough syrup or mouth wash. This is sometimes called "robo-tripping" and as one fad fades, another begins. Kids don't see the danger. Then again, teens will live forever and they are invincible. Any mention to the contrary will likely be greeted with an eye roll and a scoff.

The reality is kids wind up in the emergency room, dead, because they acted stupidly. Alcohol poisoning is deadly, but this is never thought of in the moment. They're just trying to have a good time and get high. It's the same mentality as "huffing" and the resulting brain damage is not the intended outcome.

Kids have always stretched the limits of reason. When I was a teen, the old "aspirin and coke" combination was supposed to give us a buzz. We sometimes smoked corn silk, and got very green doing it. When our parents had partiers, we'd go around the room and when nobody was looking, down a drink. Stupid stuff.

But sometimes stupid stuff turns deadly. Young people are apt to take unnecessary and unreasonable risks because they simply do not think through the entire sequence of potential events. The same thinking that goes into riding a skate board down the hand railing of a public building contributes to the idea that drinking hand sanitizer is a good thing to do because you can get high.

The frontal lobe of the adolescent brain is not fully developed, so sometimes the reasoning is very suspect. They're just trying to have a good time, but they can wind up dead.

"A person who has never had alcohol before can get drunk instantaneously. It is very, very dangerous," said Dr. Calvin Lowe, of Children's Hospital of Los Angeles in an interview with KNBC. Several teens were hospitalized with alcohol poisoning recently in Los Angeles.

There are hand sanitizers that contain no alcohol, and there are the foam brands, which do, but the alcohol is much harder to distill.

Parents obviously need to be aware of this current trend and as silly as it may sound, they'll have to treat hand sanitizer like liquor and take steps to ensure that their children aren't allowed access to those products. Families may have to revert to old fashioned ways of cleaning their hands—soap and water.
---
and Finally Remember:

"Ask and it will be given to you; seek and you will find; knock and the door will be opened to you. For everyone who asks receives; he who seeks finds; and to him who knocks, the door will be opened."
- Matthew 7:7-8
---
Sep 21, 17 09:46 AM

Subutex and Suboxone are treatments for the withdrawal symptoms of opiate addiction but other treatment is still needed.

Sep 21, 17 08:32 AM

Hey, my name is Victoria I'm a teenage drug addict. Am I proud? No, it destroyed me! My life felt over, but it wasn't, it's never to late to call for

Sep 20, 17 10:33 AM

The key to dealing with drug addiction is the right information. If you've ever wondered how drug addition impacts your life this site is for you.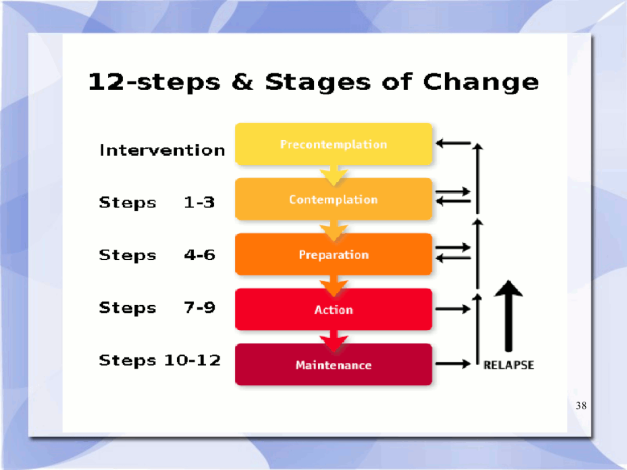 **  We're also launching four new classes which will help you learn how to use motivation, affirmation and encouragement to end addiction in yourself or a loved one. Each class will focus on an evidence-based concept, explaining how to illicit positive change in yourself or in someone you love.
We will teach you practical techniques that research has shown to be effective for achieving change and successfully ending addiction. We'll begin offering these classes this September through Learn-It-Live (Learn-It-Live is easy to use teaching tool and you don't need to download anything to use it). Click Register Now! below to join one of our classes. The registration process includes setting up an account, but you determine your screen name to protect your confidentiality.
---
Four new addiction classes:

| | | | |
| --- | --- | --- | --- |
| | | - Addiction 101, a FREE 60 minute course introducing key substance addiction recovery concepts. This seminar examines many aspects of drug addiction, including symptoms and treatment. It also introduces the Stages-of-Change as a building for recovery.  It will be held on October 3 at 6:00pm central-time. | |
| | | - Intervention, introduces you to Change-Talk as an alternative to "tough-love". Change-Talk is a method, which you can learn, to get an addict (including yourself) to move away from addiction and toward recovery.  This is a 2-hour class that meets October 5, at 10:00 am central-time at a cost of $10. | |
| | | - Change-Talk, is a building-block for addiction recovery. This course teaches you to recognize, listen to, and encourage Change-Talk in yourself and others.  Research has shown it helps lead to positive change. This is a 4-week, 60 minute class that meets each Wednesday beginning on Wednesday, November 1 at 6:00 pm central-time, at a cost of $29. | |
| | | - Effective Conversations, teaches how to use conversation to connect for recovery. Productive, change-focused conversations facilitate positive change and addiction recovery. This is a 4-week, 60 minute class that meets each Wednesday beginning on Wednesday, December 6 at 6:00 pm central-time, at a cost of $29. | |