Get Help Now!  


  800.815.3910 


  Available 24/7   


The road to recovery starts here! Trusted, confidential help available 24/7. Speak with an addiction treatment specialist anytime. Please call us now at 800-815-3910!




---



Cocaine
by Shazy
(Birmingham)
Mum and dad have an arranged marriage despite 15years difference in age. Mum craves life and affection. Dad had ignores everything, is out different women, is drunk and lost.

Mum thought that he will change, but the years went past, it damaged the kids and nothing chages. The kids where left to their uncles responsibility.

I was forced into a marriage and then in 2 years returned home. Nothing had changed and it was only me and my brother. Parents family all had there own ideas about vengeance.

Story cut short got out arranged marriage. Mum settled down and didn't want her fully grown three children. I got a house to keep us all together.

Both my baby brother's buried there because of overdose of heroin that he was even injecting. Dad was a complete drunk and struggled badly. Looking for young brother who was stealing money and valuable assets, but my main concern is that they're alive.

Was in settled relationship but having to deal with your ex whose money your brother ran off with makes it difficult especially when people are saying things.

I had a breakdown having to bathe my dad and one brother smoking crack the other may be dead as he is injecting heroin and living in that fear and cursing my mother... putting us in a very bad position.

My ex died in car accident and i got no life not even my phone. Begged Allah to forgive me and help me. No one came.

THEN I FOUND THE DRUG WHICH WAS SUPPLIED HOURLY, DAILY. I RAN AWAY FROM HIM 1 YEAR N A HALF THEN MET SOMEONE WHO WANTED TO MAKE ME N HIM EVERYTHING. TURNED OUT TO BE A LIAR!

BUMPED INTO SOMEONE THAT I HAD 1T YEAR CRUSH ON. THIS AMAZING MAN N AGAIN COCAINE. WE HAVE RAN BACK N FOURTH. BUT COACAINE ALWAYS WON.

SINCE THEN COCAINE MY BEST FRIEND. JUST ME N COKE. BUT GUESS WHAT COCAINE RUINED ME N IS STILL TRYING I WILL STILL FIGHTING BUT COCAINE WILL ALWAYS WIN. SO MUCH MORE TO THE WHOLE STORY.

CIRCUMSTANCES CAN HELP BUT I FOUND MY FAMILY BEST FRIENDS... LONELINESS... UNEXPLAINED EVENTS AT COCAINE'S FEET. DAMAGED ME BIG TIME REPUTATION RELATIONSHIPS JOBS. FAMILY AND FRIENDS.

I USED TO BELIEVE U PUT YOUR HEAD TO IT SOME MR /MRS WILL SAVE U. BUT NO ONE IS COMING ITS A FOREVER WAITING GAME.

I hope all yours is positive compared to mine. But i will continue to fight with ugly cocaine!
Do you have a question or story? It's easy to ask your question or submit your story. How? Simply click here to return to Facts About Cocaine.
---
and Finally Remember:

"Ask and it will be given to you; seek and you will find; knock and the door will be opened to you. For everyone who asks receives; he who seeks finds; and to him who knocks, the door will be opened."
- Matthew 7:7-8
---
Aug 19, 17 11:37 AM

It's one thing to tell somebody something they need to know, but it's quite another story for them to hear you. Sure, they listen, and they may even listen

Aug 19, 17 10:55 AM

Our Help Line holds a free weekly addiction support group Monday Night at 6:00 pm eastern time, where you'll learn how to help yourself or your loved one to end their addiction.

Aug 19, 17 09:01 AM

Heroin Drug Addiction discusses the history, causes and dangers. Know the warning signs and understand the consequences.
---
Follow on Twitter or Google+
Search this Site:
---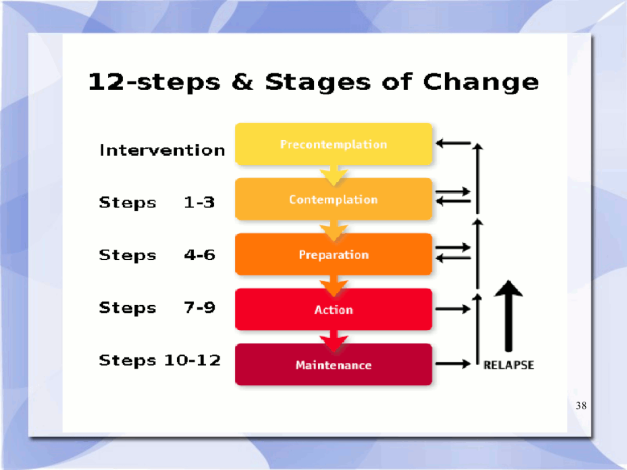 -  We're also launching four new classes which will help you learn how to use motivation, affirmation and encouragement to end addiction in yourself or a loved one. Each class will focus on an evidence-based concept, explaining how to illicit positive change in yourself or in someone you love.
Ending addiction is all about learning to change, and these classes will teach you how to do that right now. We will show you practical techniques that research has shown to be effective for achieving change and successfully ending addiction. We'll begin offering these classes this September through Learn-It-Live (Learn-It-Live is easy to use teaching tool and you don't need to download anything to use it). Click Register Now! below to join one of our classes.

---
Four new addiction classes:

| | | |
| --- | --- | --- |
| - Addiction 101, a FREE 60 minute course introducing key recovery concepts, starting September 12. | | |
| - Why Motivation?, understanding motivation with encouragement to change. Learn how to encourage motivation and facilitate positive change. This 4-week, 60 minute class begins Wednesday, October 3, with a cost of $29. | | |
| - Change Talk, a building-block for addiction recovery. This course teaches us to recognize and encourage Change Talk, which research has proven to lead to positive change. This 4-week, 60 minute class begins, Wednesday, November 1 with a cost of $29. | | |
| - Effective Conversations, learning to connect for recovery. This course teaches us how to have productive, change-focused conversations, which research has shown, facilitate positive change and addiction recovery. This 4-week, 60 minute class begins Wednesday, December 6 with a cost of $29. | | |