Dopefiend Diaries
by Sarah
(Bel Air)
Throughout high school I would have been considered one of the "cool" kids. But, I never did drugs or even experimented with them. Everybody thought I was on drugs because I was happy... all..the..time, but I was just a truly happy and optimistic person.

I had a great upbringing in a middle/upper class suburban family, I had a close and loving family, and I had every opportunity I could ever want at my finger tips. I drank at parties but nothing to be worried about. I hadn't even tried smoking weed until I was 18 and I hated it.

I was a college student who had already graduated with an associates and was continuing on to receive a bachelors degree. I went through a tough time after a breakup from a long term relationship and the new crowd I hung out with used percocets.

They swore they were recreational users. I should have known better considering my brother had been a full blown heroin addict for 7 years. But, they swore "just one time wouldn't get me addicted" and hey, that made sense....right? Wrong!!

My friend crushed up half of a 30mg percocet, and before I got done snorting it, that feeling everbody talks about hit me. Words can't describe this feeling. I felt as though I had found the feeling that people spend their whole lives trying to find.

Whoever says you can't get addicted after one use is wrong.

I didn't know I was addicted that soon, but... I was. It started with weekend use, then became an everyday thing. Within two months of the first use I was spending about a grand a week on pills.

The boyfriend who I had broken up with prior to all of this came back into my life, and I stopped using. Went through mild withdrawal for a few days and that was it. Well, for the time being.

For my 21st birthday my boyfriend and I had a trip to AC planned. I figured, I'll get some pills to take, I mean hey I stopped before I can stop again. I was in the parking lot waiting to meet my dealer, he shows up only to tell me he doesn't have any pills but he has heroin which is, in his words "the same thing as pills just better and cheaper".

Any addict knows that when the thought of using comes into our mind, it doesn't leave until we use. So, I took it. I snorted a $20 bag of this brown powder known as scram. Heaven came crashing down over me, at least that's the way it felt. That was the beginning of my end.

Within a month I was doing 1-2 grams of heroin a day. I never graduated to injecting but snorting is no better. I couldn't go more than MAYBE 4 hours without using. My days revolved around scoring dope.

I felt like I deserved it!

After spending all day looking, and finally finding some I felt I had deserved it because I worked so hard to find it. But really, I live near Baltimore, the heroin capital so it wasn't really that hard.

I went through multiple detoxes but within two weeks every time I relapsed. I got kicked out of my house, lived on couches, pawned valuables, everything that goes along with addiction. I finally went into a Suboxone maintenance program. My life was looking up again.

Until I found out I was pregnant and my Suboxone doctor removed me from the program. I went back to using heroin because a doctor at Johns Hopkins told me that withdrawal could cause me to miscarry. I felt like the lowest scum on the planet. Nowhere would take me in to help me because of being pregnant.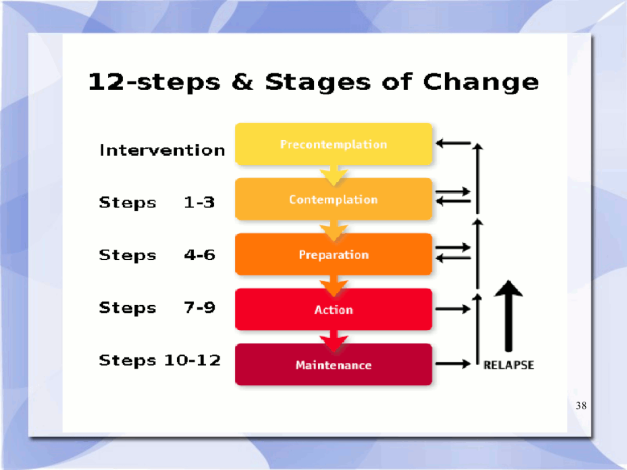 -  We're also launching four new classes which will help you learn how to use motivation, affirmation and encouragement to end addiction in yourself or a loved one. Each class will focus on an evidence-based concept, explaining how to illicit positive change in yourself or in someone you love.
Ending addiction is all about learning to change, and these classes will teach you how to do that right now. We will show you practical techniques that research has shown to be effective for achieving change and successfully ending addiction. We'll begin offering these classes this September through Learn-It-Live (Learn-It-Live is easy to use teaching tool and you don't need to download anything to use it). Click Register Now! below to join one of our classes.

---
Four new addiction classes:

| | | |
| --- | --- | --- |
| - Addiction 101, a FREE 60 minute course introducing key recovery concepts, starting September 12. | | |
| - Why Motivation?, understanding motivation with encouragement to change. Learn how to encourage motivation and facilitate positive change. This 4-week, 60 minute class begins Wednesday, October 3, with a cost of $29. | | |
| - Change Talk, a building-block for addiction recovery. This course teaches us to recognize and encourage Change Talk, which research has proven to lead to positive change. This 4-week, 60 minute class begins, Wednesday, November 1 with a cost of $29. | | |
| - Effective Conversations, learning to connect for recovery. This course teaches us how to have productive, change-focused conversations, which research has shown, facilitate positive change and addiction recovery. This 4-week, 60 minute class begins Wednesday, December 6 with a cost of $29. | | |