Drug Addiction Destroyed Athlete's Dreams
by Brian
(Missouri)
Athlete Drug Abuse Story - Died 11 Minutes - God Raised Dead

Brian Irons is a well-known gifted and talented sport player. One day, this artistic athlete decided to smoke marijuana with the high school basketball teammates. With all his heart, he believes smoking or inhaling marijuana is the reason for his drug use elevation.

Never did Brian Irons believe that smoking Cocaine, snorting Heroin, swallowing Valiums, drinking cough syrup mixed with Tylenol 3 & 4, taking Codeine Pills, or any other chemical controlled substance would be his experience. Not only that, but Brian never thought a time would come that drugs would destroy his athletic vision/dream.

Brian Irons earned 2 M.V.P. trophies as a pitcher, and 2 M.V.P. trophies as a quarterback. He was asked by four high school students to sign his name on their books and papers, after watching him play five straight games of basketball. First 8 street fights were knockdowns. First place trophy in a dancing contest. Wow, Brian Irons is a very gifted and talented young athlete/man.

One day, as Brian Irons was getting high, his heart stopped beating for 11 minutes. Brian then went into a deep coma, and stays in it for ten days. Due to the heart stop and coma experience, his brain suffered a horrific injury. Not only that, but the nerves in Brian's left leg suffered damage. Yes, he can walk decently, but his athletic dreams are long gone. Wow, this talented athlete kept on using and abusing drugs, until drugs used and abused him. But God's mercy brought Brian Irons out of it all.

After experiencing this drug abusing conflict, Brian turns to God for help. God's word explained how sin persuades people to experiment with drugs. Brian went to God, and the sins that started his drug using experiences were forgiven. God rehabbed Brian's life time after time. Brian Irons message to the world is this, "Do not allow your living to be influenced by chemical control substances". If you do, your life will continually experience "I Did Not Know" tragedies.

---
and Finally Remember:

"Ask and it will be given to you; seek and you will find; knock and the door will be opened to you. For everyone who asks receives; he who seeks finds; and to him who knocks, the door will be opened."
- Matthew 7:7-8
---
Sep 22, 17 09:19 AM

Illegal Addiction; Health care works who have Easy Access can become addicted before they know what's happened.

Sep 21, 17 09:46 AM

Subutex and Suboxone are treatments for the withdrawal symptoms of opiate addiction but other treatment is still needed.

Sep 21, 17 08:32 AM

Hey, my name is Victoria I'm a teenage drug addict. Am I proud? No, it destroyed me! My life felt over, but it wasn't, it's never to late to call for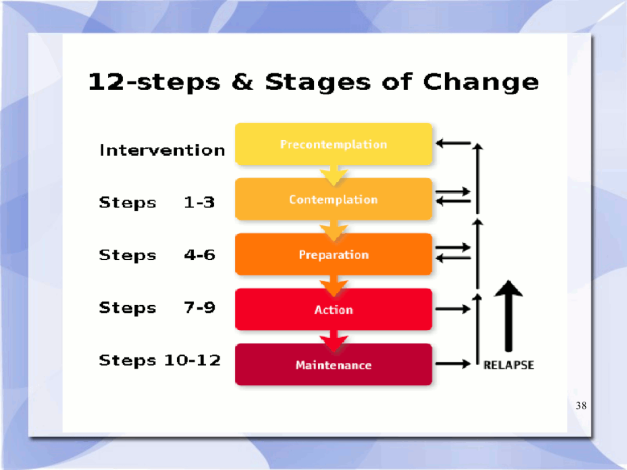 **  We're also launching four new classes which will help you learn how to use motivation, affirmation and encouragement to end addiction in yourself or a loved one. Each class will focus on an evidence-based concept, explaining how to illicit positive change in yourself or in someone you love.
We will teach you practical techniques that research has shown to be effective for achieving change and successfully ending addiction. We'll begin offering these classes this September through Learn-It-Live (Learn-It-Live is easy to use teaching tool and you don't need to download anything to use it). Click Register Now! below to join one of our classes. The registration process includes setting up an account, but you determine your screen name to protect your confidentiality.
---
Four new addiction classes:

| | | | |
| --- | --- | --- | --- |
| | | - Addiction 101, a FREE 60 minute course introducing key substance addiction recovery concepts. This seminar examines many aspects of drug addiction, including symptoms and treatment. It also introduces the Stages-of-Change as a building for recovery.  It will be held on October 3 at 6:00pm central-time. | |
| | | - Intervention, introduces you to Change-Talk as an alternative to "tough-love". Change-Talk is a method, which you can learn, to get an addict (including yourself) to move away from addiction and toward recovery.  This is a 2-hour class that meets October 5, at 10:00 am central-time at a cost of $10. | |
| | | - Change-Talk, is a building-block for addiction recovery. This course teaches you to recognize, listen to, and encourage Change-Talk in yourself and others.  Research has shown it helps lead to positive change. This is a 2-hour class on Thursday, October 13 at 10:00 am central-time, for a cost of $10. | |
| | | - Effective Conversations, explains how to use conversation to connect for recovery. Reflective listening and change-focused conversations often facilitate positive change and addiction recovery. This is a 2-hour class that will meet on Thursday, October 19 at 10:00 am central-time, at a cost of $10. | |