Drug Dreams In Recovery: What Do They Mean?
by Rose Lockinger
It's happened again, you have had a dream that you relapsed. In the dream, you suddenly found yourself using, and have come to the horrifying realization that you have lost your sobriety date and have just ruined everything you worked so hard for.

You wake up in a panic, filled with fear, guilt and shame. Then you realize it was just a dream. Perhaps you try to go back to sleep, but you can't, because you are so disturbed by it.

What does it mean?

Does it mean that you are going to relapse?

Does it mean that you still want to use?

The answer is no. Not at all. Dreams of drug use and relapse are common. Often times leaving in their wake cravings that are important for you to work through." However, it is important to pay attention to them, because there are two main types of drug dreams. Let's talk about the other one.

Euphoric Recall And Drug Dreams

You have been sober for a little while, and things are going well. But lately, you have been having dreams of drug use. In your dreams you are partying and having a good time. You aren't dreaming about the consequences, or the bad times. You are dreaming of the good times.

When you wake up from your dream, you may feel alarmed, but overall, you find that you are craving the experience of being drunk or high, and you may even be sorry that the dream is over.

This is similar to being awake and experiencing "euphoric recall." This means that when you think of drug or alcohol use, you are only remembering the good times. You are thinking of the positive ways that it felt, you are associating it with having fun and hanging out with friends, perhaps.

This type of drug dream should be viewed with more concern. It does not mean that relapse is imminent, but it does mean that you may need to get additional support.

What To Do About Euphoric Recall Drug Dreams

If you find that you are having these types of dreams, the first thing you should do is talk about it. If you are in treatment, talk to your counselor. Bring it up at groups. If you go to meetings, talk about it at group level or with your friends. Call your sponsor. The first thing you will realize is that you are not alone. Drug dreams of this nature are common.

The second thing you should do is examine your feelings about drug use. Are you still romanticizing your addiction? Are you not yet clear that substance use has a negative impact on your life? This is an opportunity to explore any reservations you have and dive deeper into your recovery. You may wish to write about the experience, and remind yourself why you are in recovery.

Does the dream you had about using match your reality?

Have you "played the tape" through?

In other words, what would really happen if you were to use?

How long would that good feeling last?

Dreams Of Relapse

Why do these relapse dreams happen? Opinions on the nature and origin of dreams vary, but one thing that is sure is that these dreams are in no way a premonition or a sign that you are doing something wrong. They are simply dreams. Dreaming about drug use is common because at one point, you were likely using on a daily basis, possibly for years. Your brain is familiar with this activity, and it makes sense that you may occasionally dream about using.

Relapse dreams may be triggered if you are going through a stressful time. This can be anything from feeling overwhelmed by responsibility, going through a big change or dealing with relationship issues.

When you wake up feeling panicky or upset from a relapse dream, it's a good sign! It means that your recovery is important to you.

Don't Beat Yourself Up

No matter what kind of drug dream you have, it's important not to beat yourself up over it. The dream does not mean that you are doing something wrong or that you are destined to relapse. Acknowledge that you had the dream and move on. Continue to work on your recovery, and continue to build your new life of freedom from addiction. Talk to people about how you are feeling and keep in mind that this is a common occurrence.

Rose Lockinger is passionate member of the recovery community. A rebel who found her cause, she uses blogging and social media to raise the awareness about the disease of addiction. She has visited all over North and South America. Single mom to two beautiful children she has learned parenting is without a doubt the most rewarding job in the world. Currently the Outreach Director at Stodzy Internet Marketing.

You can find me on LinkedIn, Facebook, & Instagram




---
and Finally Remember:

"Ask and it will be given to you; seek and you will find; knock and the door will be opened to you. For everyone who asks receives; he who seeks finds; and to him who knocks, the door will be opened."
- Matthew 7:7-8
---
Sep 21, 17 09:46 AM

Subutex and Suboxone are treatments for the withdrawal symptoms of opiate addiction but other treatment is still needed.

Sep 21, 17 08:32 AM

Hey, my name is Victoria I'm a teenage drug addict. Am I proud? No, it destroyed me! My life felt over, but it wasn't, it's never to late to call for

Sep 20, 17 10:33 AM

The key to dealing with drug addiction is the right information. If you've ever wondered how drug addition impacts your life this site is for you.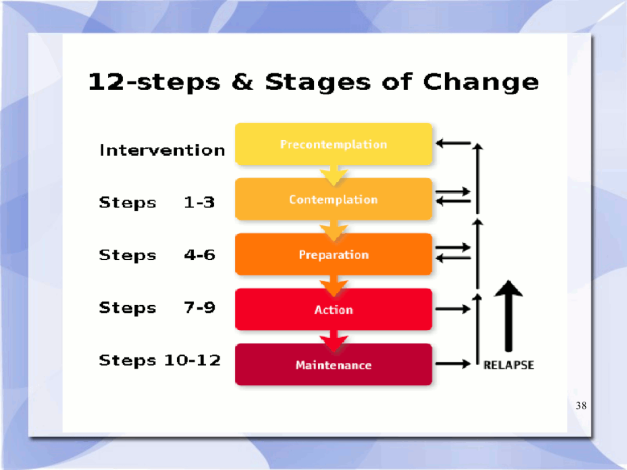 **  We're also launching four new classes which will help you learn how to use motivation, affirmation and encouragement to end addiction in yourself or a loved one. Each class will focus on an evidence-based concept, explaining how to illicit positive change in yourself or in someone you love.
We will teach you practical techniques that research has shown to be effective for achieving change and successfully ending addiction. We'll begin offering these classes this September through Learn-It-Live (Learn-It-Live is easy to use teaching tool and you don't need to download anything to use it). Click Register Now! below to join one of our classes. The registration process includes setting up an account, but you determine your screen name to protect your confidentiality.
---
Four new addiction classes:

| | | | |
| --- | --- | --- | --- |
| | | - Addiction 101, a FREE 60 minute course introducing key substance addiction recovery concepts. This seminar examines many aspects of drug addiction, including symptoms and treatment. It also introduces the Stages-of-Change as a building for recovery.  It will be held on October 3 at 6:00pm central-time. | |
| | | - Intervention, introduces you to Change-Talk as an alternative to "tough-love". Change-Talk is a method, which you can learn, to get an addict (including yourself) to move away from addiction and toward recovery.  This is a 2-hour class that meets October 5, at 10:00 am central-time at a cost of $10. | |
| | | - Change-Talk, is a building-block for addiction recovery. This course teaches you to recognize, listen to, and encourage Change-Talk in yourself and others.  Research has shown it helps lead to positive change. This is a 4-week, 60 minute class that meets each Wednesday beginning on Wednesday, November 1 at 6:00 pm central-time, at a cost of $29. | |
| | | - Effective Conversations, teaches how to use conversation to connect for recovery. Productive, change-focused conversations facilitate positive change and addiction recovery. This is a 4-week, 60 minute class that meets each Wednesday beginning on Wednesday, December 6 at 6:00 pm central-time, at a cost of $29. | |