I love him but 30 years of fighting his demons has taken a toll!
by Madge
(New York, NY)
I no longer want to be with my spouse regardless that he is and will always be the love of my life. But, I can no longer take the drug abuse, the lies, the stealing and not being around with the ones that love him.

I gave him a 2nd chance after I finally had it with his heroin abuse for years, which he hid really well for many years... he worked and helped in the home. But it started to catch up with him.

It eventually does, I stood by his 4 rehab attempts but, I finally turned around and left him. He did not do well ended up with a felony and bad relationships.

God gave us a 2nd chance to patch up things, he was sober for about 10 years. We made it official and got married. What was that? A few years later he is back to it, not heroin now painkillers. We have two children one whom is already 25 and the other one is 5 years old.

I can't put my princess through this, the eldest recalls the ugly, she even tells me mom not to expose her sister to it, and I totally agree.

I reached out to his family but all they do is turn there back on him and me too. I am all alone. I told him to accept it, he has a problem again. He denies that there is anything wrong with him. Yet, all the signs are there. I finally told him he has to get it together and leave.

I can't allow him to put me through the hell and hurt, the precious little child we have and only thing he did right. He is not a bad man when he is not under the influence or having his bipolar episodes. I will love him but, he doesn't love anyone not even himself.

He has reached to the point of posting things on FB trying to die and claiming he loves his family ( that pity.) I tried Al-non honestly that did not help me at all, the group were pretentious snobs. Don't get me wrong I went for 1 month and it wasn't helpful at all.

I pray to God I get out of this in one piece for my kids safety. They are my priority first, he is a grown man that needs to get his priority straight family first not drugs and friends whom all just want him to fail. Misery likes company I've told him plenty of times, but he does not see it.

God Give Me The Strength....

---
and Finally Remember:

"Ask and it will be given to you; seek and you will find; knock and the door will be opened to you. For everyone who asks receives; he who seeks finds; and to him who knocks, the door will be opened."
- Matthew 7:7-8
---
Oct 19, 17 09:20 AM

Drug Addiction Books features a great book called Why Don't They Just Quit, by Joe herzanek, a great resource for all who are struggling with addiction.

Oct 17, 17 09:22 AM

Valium Abuse Facts describes the go and bad uses for valium and discusses facts you may not know.

Oct 17, 17 09:08 AM

We strive to provide families, and their loved ones with real truth and guidance for treatment. Connection 2 Recovery is the number one trusted brand for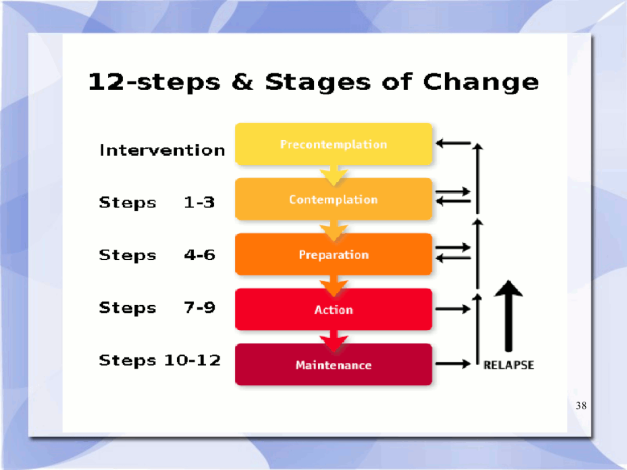 **  We're also launching four new classes which will help you learn how to use motivation, affirmation and encouragement to end addiction in yourself or a loved one. Each class will focus on an evidence-based concept, explaining how to illicit positive change in yourself or in someone you love.
We will teach you practical techniques that research has shown to be effective for achieving change and successfully ending addiction. We'll begin offering these classes this September through Learn-It-Live (Learn-It-Live is easy to use teaching tool and you don't need to download anything to use it). Click Register Now! below to join one of our classes. The registration process includes setting up an account, but you determine your screen name to protect your confidentiality.
---
Four new addiction classes:

| | | | |
| --- | --- | --- | --- |
| | | - Addiction 101, a FREE 60 minute course introducing key substance addiction recovery concepts. This seminar examines many aspects of drug addiction, including symptoms and treatment. It also introduces the Stages-of-Change as a building for recovery.  It will be held on Monday November, 6 at 6:00pm central-time. | |
| | | - Intervention, introduces you to Change-Talk as an alternative to "tough-love". Change-Talk is a method, which you can learn, to get an addict (including yourself) to move away from addiction and toward recovery.  This is a 2-hour class that meets Thursday November 9, at 10:00 am central-time at a cost of $10. | |
| | | - Change-Talk, is a building-block for addiction recovery. This course teaches you to recognize, listen to, and encourage Change-Talk in yourself and others.  Research has shown it helps lead to positive change. This is a 2-hour class on Thursday, October 13 at 10:00 am central-time, for a cost of $10. | |
| | | - Effective Conversations, explains how to use conversation to connect for recovery. Reflective listening and change-focused conversations often facilitate positive change and addiction recovery. This is a 2-hour class that will meet on Thursday, October 19 at 10:00 am central-time, at a cost of $10. | |