Josh Alcohol Really Is A Drug
by Rose
Like many people, I began drinking in my teens. My friends and I drank and we drank every weekend without a word of caution or raised eyebrow from the adults in our life. It was fun going to parties and ditching school to drink beers or whatever else was available. I did this every chance I got, and it continued on that way throughout high school. I didn't think it was a big deal, I was young and young people like to party, right?

Looking back now, I can see that there were signs that it was indeed a VERY big deal, but I just didn't see them back then. I had no idea that alcohol is considered the most dangerous drug in the world. There were distinct differences between the way me and a few of my friends drank and behaved as compared to most others.

When I went to a party, I mostly looked forward to the alcohol. Sure, I wanted to hang out with my friends, but really, I wanted to drink more than anything. And, I didn't just want to drink, I wanted to get drunk. I would start drinking, and I would continue drinking until there wasn't anything left to drink, or I passed out, whichever came first.

Also, I wasn't much interested in doing other things, like going to games or the movies, I just wanted to know where the party was. Some of my friends got annoyed with me because of it. I stopped hanging out with them.

That really should have been a sign to me that there was a problem, even back then. When you put your using in front of friends and family, that is a big red flag that you have a problem. Unfortunately I didn't want to admit yet, that I had a problem. In the back of my mind I questioned why I did this. Normal people don't do that even if they drink.

Things got worse.

For awhile, it actually seemed like it was okay. I drank every day, but it wasn't a "big deal." I stopped getting wasted and just started drinking a few beers every day when I got home from work. I was married and had started a family, so I wasn't going out all the time anymore. I would drink in front of the television every night until it was time to go to bed. That's what everybody else does, right?

Then I got divorced, and my drinking escalated. I started binge drinking again, and I started doing things I knew were crazy, like drinking and driving. I had always judged people for doing that, especially since becoming a parent, but pretty soon I was doing it all the time.

I was getting sick all the time and showing up to work hungover. I lost my job and my place to live. I started to sink lower and lower, and was no longer spending time with my kids. I pretty much only hung out at the bar, with other people who were just like me, sitting around, getting drunk and blaming everything on our exes. In the end I felt as if I was reliving a movie everything stayed the same nothing changed. Each day was repeat of the previous.

It wasn't because anything worse happened. I just got tired of the day to day life of a drunk. I was tired of waking up feeling horrible, tired of my family's disappointment and tired of getting kicked out of bars and sleeping on friend's couches. Something had to change.

I checked myself into a detox facility, and from there I went to a 30 day program. I can't believe I didn't do it sooner, really. We all have our own path, though, so I can't think about that. I did a lot of work on myself, and got introduced to meetings. I found a sponsor, and made some new friends. I moved into a clean and sober living house and found a job.

Looking back, I can see how from that very first drink I was hooked. I wanted more.

My life in recovery is full and I am happy to be sober. I am grateful for what I learned in treatment and for the twelve steps. I have my kids back in my life and a great job.

My life is actually better than it ever was, because sadly once I started in my addiction, it pretty much took over my life from day one, and I was just a kid. I didn't even really know what it was like to not be controlled by substances. It had been that way since I was barely out of middle school.

Now, I can wake up and not wonder how long before I can start drinking, or worry about getting pulled over, or having to deal with family members who are worried or angry with me. I just enjoy my life, which is all I ever wanted to do, really. It's a shame I didn't really know what that meant until I got sober.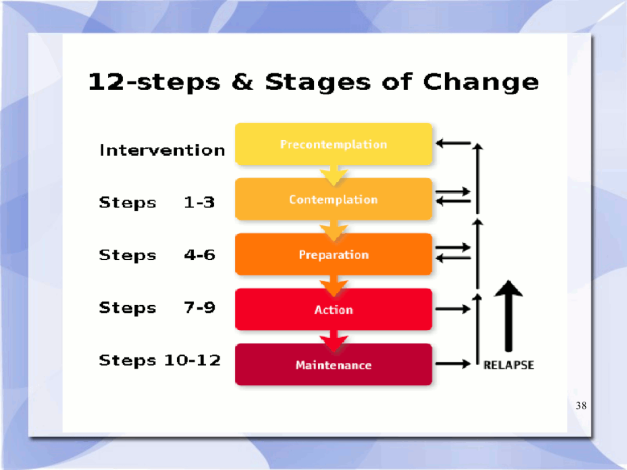 **  We're also launching four new classes which will help you learn how to use motivation, affirmation and encouragement to end addiction in yourself or a loved one. Each class will focus on an evidence-based concept, explaining how to illicit positive change in yourself or in someone you love.
We will teach you practical techniques that research has shown to be effective for achieving change and successfully ending addiction. We'll begin offering these classes this September through Learn-It-Live (Learn-It-Live is easy to use teaching tool and you don't need to download anything to use it). Click Register Now! below to join one of our classes. The registration process includes setting up an account, but you determine your screen name to protect your confidentiality.
---
Four new addiction classes:

| | | | |
| --- | --- | --- | --- |
| | | - Addiction 101, a FREE 60 minute course introducing key substance addiction recovery concepts. This seminar examines many aspects of drug addiction, including symptoms and treatment. It also introduces the Stages-of-Change as a building for recovery.  It will be held on October 3 at 6:00pm central-time. | |
| | | - Intervention, introduces you to Change-Talk as an alternative to "tough-love". Change-Talk is a method, which you can learn, to get an addict (including yourself) to move away from addiction and toward recovery.  This is a 2-hour class that meets October 5, at 10:00 am central-time at a cost of $10. | |
| | | - Change-Talk, is a building-block for addiction recovery. This course teaches you to recognize, listen to, and encourage Change-Talk in yourself and others.  Research has shown it helps lead to positive change. This is a 2-hour class on Thursday, October 13 at 10:00 am central-time, for a cost of $10. | |
| | | - Effective Conversations, explains how to use conversation to connect for recovery. Reflective listening and change-focused conversations often facilitate positive change and addiction recovery. This is a 2-hour class that will meet on Thursday, October 19 at 10:00 am central-time, at a cost of $10. | |