Get Help Now!  


  800.815.3910 


  Available 24/7   

The road to recovery starts here! Trusted, confidential help available 24/7. Speak with an addiction treatment specialist anytime. Please call us now at 800-815-3910!

---
Unlikely Heroin Addict—Joan's Story
by Joan
I am 32 years old, a Mom and a wife. I live in a very nice home, in a good neighborhood. I am also a college graduate and up until a year or so ago, I had a solid career in accounting. I was living the American dream. I enjoyed cooking, hanging out with my kids, going on weekend ski trips in the winter and camping in the summer.
Last year, I almost lost it all to my heroin addiction.
I don't fit the "typical" profile of a heroin user. I'm female, middle class and educated. I have lived, for the most part, a normal life.
I Had No Clue It Was Coming
I never had a drug problem in my life. Back in college I liked to drink, maybe a little too much, but once I got married and settled down, that stopped. I didn't use recreational drugs, and once I had my kids, I only drank a little bit here and there. I was a grown up now, not a party girl, and I was just fine with it.
When I had a procedure done a couple years ago, I was prescribed Oxycontin for the pain. At first, everything was fine. I took my painkillers as prescribed, and they worked. I did enjoy the high and the good feeling the pills gave me. I joked with my husband that it was an added "bonus."
I continued to take my pills, and when my prescription ran out, I went to my doctor for a follow up appointment and let him know I was still experiencing pain. He wrote me another prescription. Looking back, the minor pain I was in could have been managed with Motrin or Tylenol, but I was already addicted, I just didn't know it yet.
I Still Thought I Had Things Under Control
At some point, it became clear that I wasn't going to get another Oxy prescription. Fortunately, I had been putting off some dental work, so I got that done and was able to get prescriptions for Vicodin to help tide me over. I also went into the emergency room for a neck problem I'd been having. I also knew that my sister-in-law had pills, and a few people I worked with also took painkillers on a regular basis. For months, it went on. People gave me pills, I found reasons to go to the doctor or the emergency room, and sometimes, if I needed to, I would just take them from people.
Later, family asked me if I didn't think this behavior was weird, or why I didn't see that I had a problem. The truth is that I didn't think about it. Or, I didn't let myself think about it. I was busy living life, going to work and taking care of my home and family. It just so happened that these things felt a lot easier when I was taking pills.
Then Things Got Scary
Initially, I wasn't taking much more than my original prescribed dose. This is part of the reason I didn't see a problem with it. I wasn't taking too much, and I was functioning just fine. At some point though, I did start taking more.
Then, one day, I nodded out while I was driving and got into an accident. Nothing major, just a fender-bender. I was terrified that I was going to get in trouble, but no one even asked me if I was drinking or taking anything. My husband still didn't suspect I was having a problem. I mostly hid my pill use from him. He just thought I took one here and there if I was hurting. No big deal.
But I knew better, and after the accident I realized I needed to stop taking the pills. So I did. This lasted nearly a day, and then I got sick. It was so scary. I now knew I was physically dependent on opiate painkillers.
Then, Things Got Worse
I knew I needed to do something about my problem, but I just didn't know what. After a few weeks though, I fell back into my routine of taking pills and going about my business. I tried to be careful, but really I was now at the mercy of my addiction. I followed it where it led.
I started buying pills from a woman at my office, who then introduced me to a couple people I could get them from on my own. Soon, I was spending more and more money on pills, and it was starting to get difficult to hide.
One day, after a fight with my husband (about money) I left the house in search of my friend aka drug dealer. He was there, but didn't have any pills. It had been hours since my last Oxy, and I was starting to get sick i.e. (withdraw). I knew I couldn't go home like that. I had to do something.
The only thing my guy had was heroin. I told him no way in hell was I going to shoot drugs. He said I didn't have to, there were other ways to do it. I could snort it. So I did.
Then Things Went Downhill, Fast
I'm not sure how long it was before my family started asking questions and voicing concerns, or how long it was before my employer was calling me in the office to give me my last warning, or how long it was before I couldn't seem to get my kids to school, but it really wasn't long.
I lost my job and put my family in dire financial straits. My husband was freaking out. He demanded to know what was happening, but how could I tell him I was a heroin addict?
I Came Clean By Getting Caught
I couldn't talk to anyone. None of my friends would understand. My parents certainly wouldn't understand, and my husband would be devastated, embarrassed and angry. But I needed help. I couldn't quit on my own.
Looking back I think I got sloppy on purpose I wanted to get caught. My husband found my drugs and it was all over.
I went to a drug detox to help wean me off the opiates and make sure I was stable Detoxing from opiates is not a pleasant experience. It was a 60 day program with a 24 week aftercare program. I completed that program and I am doing well. The consequences of my addiction are still there. My husband doesn't trust me the way he once did. I have lost some friends. My parents are still confused and angry and I am still trying to find a job.
But, I wake up every single day grateful to be alive and to be sober. I am able to care for my children. I took care of my children while using physically but emotionally I wasn't there. Now I can give them the the love and support they need. I was in my own world. I know my future is bright again. If you are struggling with opiate addiction, please get help. Had I not gone to treatment when I did, I can only imagine what the consequences could have been. I was lucky to have people that cared enough to confront me and support me through the process.

Do you have a question or story? It's easy to ask your question or submit your story. How? Simply click here to return to Introduction of drug addiction.
---
and Finally Remember:

"Ask and it will be given to you; seek and you will find; knock and the door will be opened to you. For everyone who asks receives; he who seeks finds; and to him who knocks, the door will be opened."
- Matthew 7:7-8
---
Sep 18, 17 03:03 PM

Addiction 101 is a course we offer that explains basic information about drug addiction and recovery for those trying to understand it and combat it.

Sep 18, 17 08:53 AM

What are the financial and psychological effects of drug abuse?
---
Follow on Twitter or Google+
Search this Site:
---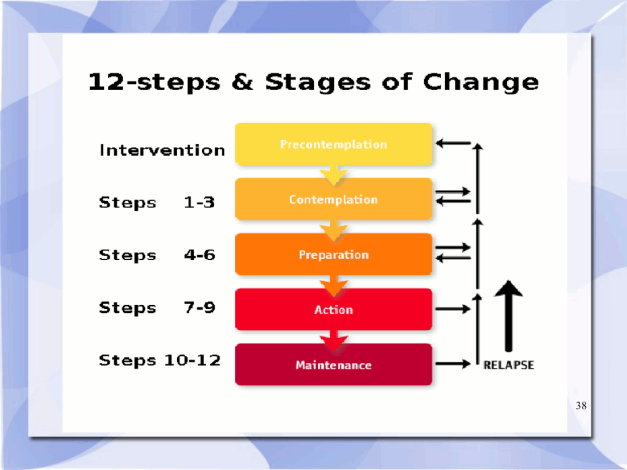 **  We're also launching four new
classes which will help you learn how to use motivation, affirmation
and encouragement to end addiction in yourself or a loved one. Each
class will focus on an evidence-based concept, explaining how to illicit positive
change
in yourself or in someone you love.
We will teach you practical techniques that
research has shown to be effective for achieving change and successfully ending addiction.
We'll begin offering these classes this September through Learn-It-Live (Learn-It-Live is easy to use teaching tool and you don't need to download anything to use it). Click Register Now! below to join one of our classes. The registration process includes setting up an account, but you determine your screen name to protect your confidentiality.
---
Four new addiction classes:

- Addiction 101, a FREE 60 minute course introducing key substance addiction recovery concepts. This seminar examines many aspects of drug addiction, including symptoms and treatment. It also introduces the Stages-of-Change as a building for recovery.  It will be held on October 3 at 6:00pm central-time.

- Intervention, introduces you Change-Talk as an alternative to "tough-love". Change-Talk is a method, which you can learn, to get an addict to move away from their addiction and toward recovery.  This is a 2-hour class that meets October 5, at 10:00 am central-time at a cost of
$10.

- Change-Talk, a building-block for addiction recovery. This course
teaches you to recognize and encourage Change-Talk, which research has shown leads to positive change. This is a 4-week, 60 minute class that meets each Wednesday beginning on Wednesday,
November 1 at 6:00 pm central-time, at a cost of $29.

- Effective Conversations, teaches how to use conversation to connect for recovery. Productive, change-focused conversations facilitate positive change and addiction recovery. This is a 4-week, 60
minute class that meets each Wednesday beginning on Wednesday, December 6 at 6:00 pm central-time, at a cost of $29.