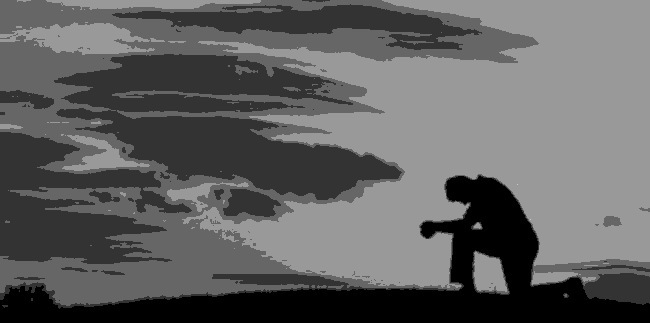 Experiential Therapy Greatly Aids in Recovery
by Whitney Hollingshead
When you are struggling with an addiction, or watching someone you love struggle with addiction, you want to find the best recovery program available. While there are many addiction recovery centers all over the country that specialize in various forms of treatment, the key is finding the program that is the best match for you, or your loved one. In examining your options, make sure you consider a program that utilizes various forms of experiential therapy.
What is experiential therapy?
Experiential therapy was developed in the 1970s as a new approach to therapy. This category of therapy encourages individuals to uncover hidden or subconscious issues as they participate in various activities. These activities may focus on role playing, using props, or participating in various forms of physical activity or artistic creation.
What are the benefits of experiential therapy in addiction recovery?
Experiential therapy is a successful alternative and companion to talk therapy as the focus is usually on a task, not the therapy itself. Going to a formal therapy session can be difficult and it may be hard for anyone seeking help to feel comfortable in formal therapy. Experiential therapy offers the opportunity to focus on other tasks that in turn provide therapeutic healing. These therapy techniques promote mental, emotional, physical, and spiritual healing.
As explained here, many experiential activities are quite successful in bringing emotions to the surface. These emotions can be very difficult to access in clinical settings. After all, the emotions and stressors related to addiction stem from real life situations. An experiential activity gives a trained therapist the opportunity to observe what happens when these emotions surface and can help the individual deal with the outcome in a healthy way. Traditional talk therapy may be the most effective when used after an experiential therapy exercise.
What are some effective types of experiential therapy in dealing with addiction?
As mentioned above, experiential therapy is a category of therapy which covers many different activities and applications. Here are a few common subcategories of experiential therapy:
Recreational – recreational therapy includes many forms of physical activity. Here are some of the benefits associated with specific recreational activities:
Team Sports – participating in team sports while in recovery can provide some incredible benefits. Exercising releases endorphins and endorphins provide that "feel good" boost. In addition, the key is not about being good at the sport itself, but rather learning to trust other team members and being part of a team working toward a common goal. Learning and mastering new skills, facing fears, and relying on others are all key components to a healthy recovery.
Outdoor Activities – outdoor experiential therapy may include activities like hiking, backpacking, rock climbing, camping, fishing, and wilderness therapy outings. Nature itself promotes many forms of healing. These exercises combine the healing power of nature with activities that are physically strenuous and require problem solving along the way. All of these factors are very helpful in dealing with the complicated pieces of an addiction.
Thrill Based Activities – some experiential therapy exercises introduce an element of risk or produce a thrill. Some examples include ziplining, performing tasks blindfolded, trust exercises, etc. Introducing a controlled amount of risk or fear can be very helpful for the therapist to evaluate the progress of the individual. Any thrill based activity is closely monitored and safety measures are always in place.
Artistic – artistic therapy gives the individual the opportunity to explore different parts of the brain. The brain has been adversely affected by addiction, so using the brain in different ways can be especially helpful in the healing process. Here are a few of the many ways that art can aid in recovery:
Painting/Drawing – creating artwork can be one of the most effective ways to bring deeply hidden emotions to the surface. Feelings can be explored and captured in visual form. Painting or drawing is often a great way to relax as well.
Music/Dance – music is a very powerful tool and can greatly influence mood. Creating music, especially with other people, can help all involved to either relax or get inspired in the right ways. Listening to music, making music, and even dancing to music can lead to very therapeutic results, if controlled in the right environment with a trained therapist.
Pottery/Crafts – few things can replace the overall satisfaction that comes in creating something with your own hands. Participating in activities designed around creating or beautifying objects allows all involved to experience the therapeutic power that comes in the process of creating something new. This can be especially beneficial for those who have little experience creating objects with their own hands.
Animal Assisted – animals make incredible therapy assistants. Many animal assisted therapy programs are very successful in reaching those who have not responded well to other forms of therapy. Animal therapy gives the individual involved some wonderful opportunities to learn to trust again in interacting with a loving and non threatening companion.
Equine therapy, or therapy involving horses, is the most common form of animal therapy. Dogs are also very effective in offering help in therapy.
Before deciding on an addiction recovery program for yourself or someone you love, make sure you ask any center you are considering about their experiential therapy programs. In asking the right questions, you can find a well-rounded program that will greatly aid in recovery.

Do you have a question or story? It's easy to ask your question or submit your story. How? Simply click here to return to Drug Addiction Treatment.
---
and Finally Remember:

"Ask and it will be given to you; seek and you will find; knock and the door will be opened to you. For everyone who asks receives; he who seeks finds; and to him who knocks, the door will be opened."
– Matthew 7:7-8
---
Today's Show
Learning to surrender our addict to God is really difficult…Why?, this week on Recovery Now!
Click here to listen to today's show!
---
Follow on Twitter or Google+