Starting October 7: Join our Addiction Support Group if you or your loved one is struggling with substance addiction:  READ MORE
Effects of Addiction
What are the major effects of addiction?
It is everybody's problem. An addict might say:
"I'm not hurting anybody. I'm only hurting myself."
A failed war
For over 30 years the United States government has had its "War on Drugs," but in that time frame we have seen in increase in crime, increase in healthcare costs and an alarming increase in the use of dangerous drugs such as cocaine, heroin, crack and methamphetamine.
However, we can quickly see that the statement is false, because there is no such thing as an addict who is only hurting him/herself. The problem is found everywhere, from the rich and privileged, to the lost members of society. The
"War on Drugs"
has also brought on new research, a greater number of treatment facilities, new and sometimes controversial theories on treatment, advances in drug addiction medications, but are we winning?
The effects of drug addiction are far reaching and can be seen in the home, on the job, in churches and in schools.
What are the effects of addiction on health?
If left unchecked, the drug is going to win. Drug abuse is a disease of the brain, and the drugs change brain chemistry, which results in a change in behavior. Aside from the obvious behavioral consequences of addiction, the negative effects on a person's health are potentially devastating.
While addicts use drugs to
"feel better,"
the unintended consequences include but are not limited to overdose, HIV/AIDS, stroke, cardiovascular disease and a host of related maladies.
To understand this better you may want to read "Get Sick to Feel Better" a story of the negative effects of addiction...
What are the effects of addiction on the family?
One of the saddest aspects of the insidious nature of drug addiction is that by the time an addict realizes he/she has a problem, that problem has already taken a heavy toll on the family. Parents in treatment centers tell counselors and therapists that they want to
"get their kids back,"
as drug addiction has taken over to the point where the courts have been forced to remove the children from the home.
Husbands and wives, brothers and sisters, and sadly children are all impacted. Families can be sources of strength and support, or they can passively enable the addiction to advance.
Families can share in the victory over drug addiction, or they can be the victims of it.
What are the effects of addiction on our society?
The National Library of Medicine estimates that some 20% of all people in the United States have used prescription medication for non-medical purposes. We're not talking about cocaine, heroin or methamphetamine use, but doctor-prescribed medication. You can easily see that if you group the two together, illegal drug use and prescription drug misuse, we have a huge problem.
What are the effects of addiction on the Law?
The news media reports daily struggles with theft, drive-by shootings, drug busts, illegal trafficking and manufacturing of drugs, and arrests for crimes ranging from child neglect to murder. Look closer and chances are great that you will uncover a drug addiction component to any of these stories.
What are the addiction effects on the economy?
Beyond the personal health issues, beyond the devastating effect on families, beyond community crime statistics, drug addiction has a major impact on the American economy. The National Institute on Drug Abuse reported that some
$67 billion per year
is the impact that drug addiction has on this country.
This total includes the cost of law enforcement, incarceration, treatments, traffic injuries, lost time in the workplace, etc. Drug addiction causes impaired reasoning, and therefore the crime rate is dramatically impacted by drug use. Addicts have a much higher likelihood of committing crimes than others.
Put some of the factors together--
the alcohol-related deaths on our streets and highways, the abuse of the healthcare system by addicts showing up at the ER looking for drugs, the absenteeism on the job and the serious risk of HIV infection for those using needles,
and you can quickly realize this problem is enormous and that there are no quick fixes to solving it.
---
Have a question or story about the effects of addiction?
Please ask your question or share your story About drug or alcohol addiction.
News... The Effects of Drug Addiction
Click below to see contributions about the effects of addiction.
---
That concludes our page on the effects of addiction visit our home page for more information.
Also find out more about drug abuse causes.

---
and Finally Remember:

"Ask and it will be given to you; seek and you will find; knock and the door will be opened to you. For everyone who asks receives; he who seeks finds; and to him who knocks, the door will be opened."
- Matthew 7:7-8
---
Sep 21, 17 09:46 AM

Subutex and Suboxone are treatments for the withdrawal symptoms of opiate addiction but other treatment is still needed.

Sep 21, 17 08:32 AM

Hey, my name is Victoria I'm a teenage drug addict. Am I proud? No, it destroyed me! My life felt over, but it wasn't, it's never to late to call for

Sep 20, 17 10:33 AM

The key to dealing with drug addiction is the right information. If you've ever wondered how drug addition impacts your life this site is for you.
---
Follow on Twitter or Google+
Search this Site:
---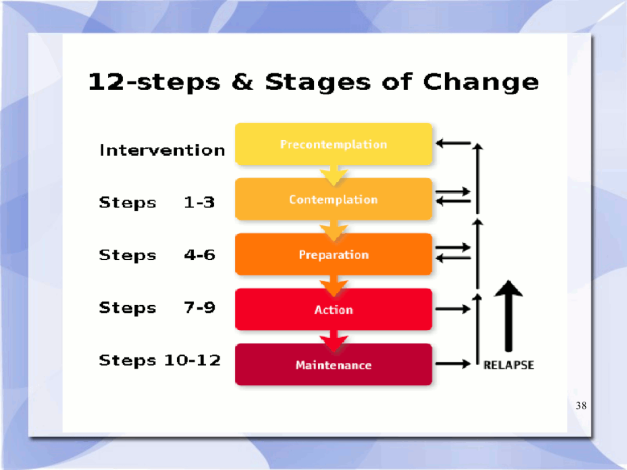 **  We're also launching four new classes which will help you learn how to use motivation, affirmation and encouragement to end addiction in yourself or a loved one. Each class will focus on an evidence-based concept, explaining how to illicit positive change in yourself or in someone you love.
We will teach you practical techniques that research has shown to be effective for achieving change and successfully ending addiction. We'll begin offering these classes this September through Learn-It-Live (Learn-It-Live is easy to use teaching tool and you don't need to download anything to use it). Click Register Now! below to join one of our classes. The registration process includes setting up an account, but you determine your screen name to protect your confidentiality.
---
Four new addiction classes:

| | | | |
| --- | --- | --- | --- |
| | | - Addiction 101, a FREE 60 minute course introducing key substance addiction recovery concepts. This seminar examines many aspects of drug addiction, including symptoms and treatment. It also introduces the Stages-of-Change as a building for recovery.  It will be held on October 3 at 6:00pm central-time. | |
| | | - Intervention, introduces you to Change-Talk as an alternative to "tough-love". Change-Talk is a method, which you can learn, to get an addict (including yourself) to move away from addiction and toward recovery.  This is a 2-hour class that meets October 5, at 10:00 am central-time at a cost of $10. | |
| | | - Change-Talk, is a building-block for addiction recovery. This course teaches you to recognize, listen to, and encourage Change-Talk in yourself and others.  Research has shown it helps lead to positive change. This is a 2-hour class on Thursday, October 13 at 10:00 am central-time, for a cost of $10. | |
| | | - Effective Conversations, teaches how to use conversation to connect for recovery. Productive, change-focused conversations facilitate positive change and addiction recovery. This is a 4-week, 60 minute class that meets each Wednesday beginning on Wednesday, December 6 at 6:00 pm central-time, at a cost of $29. | |