Al-Anon Meetings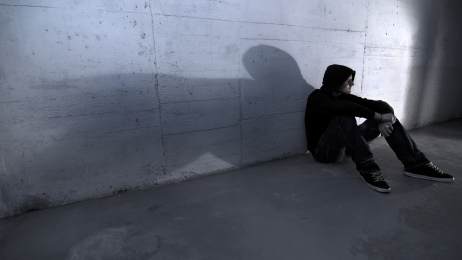 Your Questions
What are Al-Anon Meetings?
We offer the following directly from:
http://www.al-anon.alateen.org/english.html
Al-Anon Meetings: For over 50 years, Al-Anon (which includes Alateen for younger members) has been offering hope and help to families and friends of alcoholics.
It is estimated that each alcoholic affects the lives of at least four other people… alcoholism is truly a family disease. No matter what relationship you have with an alcoholic, whether they are still drinking or not, all who have been affected by someone else's drinking can find solutions that lead to serenity in the Al-Anon/Alateen fellowship.
Will Al-Anon Meetings help me?
Many who come to Al-Anon/Alateen are in despair, feeling hopeless, unable to believe that things can ever change. We want our lives to be different, but nothing we have done has brought about change. We all come to Al-Anon because we want and need help.
In Al-Anon and Alateen, members share their own experience, strength, and hope with each other. You will meet others who share your feelings and frustrations, if not your exact situation. We come together to learn a better way of life, to find happiness whether the alcoholic is still drinking or not.
Jeffrey D. Roth AN ADDICTION PSYCHIATRIST RECOMMENDS
Al-Anon Meetings
By Jeffrey D. Roth, MD, FASAM
Addiction Psychiatrist, Chicago, Illinois
And Editor, Journal of Groups in Addiction & Recovery
Al-Anon Meetings Note: The professional opinions expressed here are those of the writer and do not necessarily reflect the opinion of Al-Anon Family Groups or Al-Anon Meetings. We does not endorse, support, or oppose outside entities, opinions, or issues.
"I am grateful to have Al-Anon available for my patients who have been affected by anyone's use of alcohol. I recommend Al-Anon whenever I see a patient who complains of anxiety, depression, or a variety of physical problems that are usually worsened by close contact with the disease of alcoholism.
"I do a complete family history with anyone I am treating. I specifically ask about alcohol use in parents, grandparents, husband/wife's, brothers/sisters, children, grandchildren, and significant others. I also ask about other diseases that often thinly veil alcoholism, such as pancreatitis, cirrhosis, or other medical consequences of alcoholism, since the patient and the family frequently deny the alcoholism.
"I do not insist that the patient or I make a clear connection between the patient's complaints and the presence of alcoholism. I suggest the patient use Al-Anon meetings as part of the diagnostic process and I use the familiar recommendation that the person may decide after attending six meetings whether the program seems to be useful.
Roth Continues, "Frequently the most useful information emerges from the patient's reactions to the Al-Anon meetings. A feeling of not belonging is usually connected to the sense of estrangement that is common among alcoholic families. If the patient felt burdened by listening to others at a meeting, it is a telltale sign that this person assumes overwhelming responsibility for someone else's behavior.
"I have seen incredible progress among my patients who use Al-Anon as part of their recovery process. A newfound sense of well-being, the ability to participate fully in intimate relationships, and an improved quality of work and satisfaction in a career are evidence of growth and change. I have also witnessed patients who start their recovery in Al-Anon and expand their recovery to include other areas of their life. I've also seen patients who are recovering from other difficulties, including their own alcohol addiction, enhance their progress by participating in Al-Anon meetings.
"I know of no other prescription with such magnificent benefits, with so few side effects, without any required cost. Al-Anon meetings are available almost anywhere in the world and with the advent of on-line Al-Anon meetings through the Internet. One other selfish benefit to the professional who refers patients to Al-Anon: we learn a tremendous amount of information that is useful to us from the patients who go!"
From more answers to Your Questions about Al-Anon Meetings please go to http://www.al-anon.alateen.org/english.html
Is AA just for people who believe in God?
Alcoholics Anonymous is not a religion!
All 12 steps of AA are spiritual, but Alcoholics Anonymous is not a religion, nor does it teach religion. The program accepts us where we are in our spiritual development and encourages our development. We support and encourage each other in our spiritual growth.
Religion helps us to express our spirituality
There are many questions that the soul/spirit seeks answers for. It is the purpose of religion to share the wisdom of the ages and assist an individual to understand God, oneself, the world, what God expects of us, how we are to relate to this society, etc.
Here are some common question you may have: How can I pray?
How can I deal with the horrible evil in the world?
What is God like should I fear him?
Who is Jesus Christ and why should I believe in Him?
What is truth and why do I need it?
By rebelling against authority, many people practice "Do it yourself religion." This is very popular, but it is not much help when you're searching for valid answers and truth. The danger is that I make God in my own image and twist my god to support my prejudices.
I need a religious teacher/helper. Many times I am asked by individuals to give suggestions of where to go. I encourage you to phone for an appointment with the leader of the group you are interested in. In your face-to-face encounter share your story briefly, including the material you have on the 12 steps. Their response will be your clue. Do they have some sensitivity to your dilemma, or do they casually pass it off? Go with your intuition your gut.
People in Alcoholics Anonymous meetings will meet you where you are at and not pass judgment. You should find them to be open and accommodating.
For more about Your Questions go to Treatment
Why should I go to a support group meeting like Al-Anon Meetings?
Many people are afraid to go to a meeting. Moreover, many people are afraid even to talk about going to a meeting. Perhaps it is the shame attached to being an addict, or being a family member. Perhaps a person is just shy and finds the idea of going to a group overwhelming. Perhaps a person firmly believes he/she can overcome any problem on his/her own and does not need or desire the company of others. There are hundreds of reasons why you can't or don't want to go to a meeting.
Since AA developed the Twelve Step Recovery in the late 1930's, more than 250 self-help groups have used this approach, and part of that approach requires contact with other people. Why do all these groups meet? Put the 12-Step aside for a moment. Why would you go to a group of people you don't know to share your inner most secrets or fears?
The true value of other people
This may sound silly, but it could be for the same reason this writer is a member of the Wisconsin Umpires Association. I go for training. I go for access to those who schedule games. I go because everybody in the room is an umpire. We connect and have something in common. Some do NCAA games, or even professional. Some do local recreational league games, or what I like to call "ankle biters." There is commonality and we all understand each other. We share "horror" stories, we laugh, we complain a lot about coaches and players, but we're all on the same page because we are a fraternity.
Try it you might like it
If a person can overcome his/her reluctance to attend a support group meeting, the chances are very high that he/she will receive a warm welcome, understanding and compassion. Maybe you're not a "group person" and would rather listen and not talk.
It's OK. Maybe you'd be more comfortable just observing and gathering information. That's OK too. You're probably afraid that somebody is not going to approve of what you say, or criticize you for something. Maybe you're afraid of being rejected, or laughed at. If you're an addict, or the husband/wife of an addict, believe me, nobody in the room is looking to put you down because they are just like you.
What you will get out of Al-Anon Meetings or AA meetings?
I lead spirituality groups for recovering addicts, in that role I have seen how they interact with each other, how there is a bond between them. They are on the same path and share so many life experiences. The AA or Al-Anon Meetings that are the most meaningful, at least for me, are the ones when the group members engage each other and offer support and understanding. That's what you get and that's why you should go.
---
HOW TO USE THIS SITE:
This site contains five MAIN pages that EVERYONE should read:
ABOUT…
Read these five pages and learn what you need to know to spot drug addiction in:
Yourself… Your Family… Your Friends… Your Community…
The rest of the pages are there for your reference to explain important topics in more detail.
Finally don't miss the Spiritual and 12-step sections to fully explore how understanding THE SPIRIT can lead to recovery!
---