What is the most addictive commonly used drug? Nicotine
    Get Help Now!  


  800.815.3910 


  Available 24/7   

The road to recovery starts here! Trusted, confidential help available 24/7. Speak with an addiction treatment specialist anytime. Please call us now at 800-815-3910!

---
What is the most addictive commonly used drug? Nicotine
by Ned Wicker
(Wisconsin)
Nicotine: What is the most used addictive drug in America? Many people would probably say crack cocaine, or alcohol. Those are good guesses, but far from the real drug of choice for millions of Americans. It's nicotine. We don't always think of nicotine, other than to say we're having a "nicky fit" when we want a cigarette. Nicotine, the drug released in tobacco smoke, is the most used addictive drug.
Like cocaine, or heroin, or marijuana, nicotine raises the level of dopamine, a neurotransmitter that regulates pleasure. While taking a "drag" off a cigarette might produce some light-headed reactions, smoking is more soothing. People smoke for pleasure, to relax. It's not for the high, but for the calming. Take the tobacco away and people who are addicted with suffer withdrawal. Just ask anyone who has ever tried to stop smoking.
Nicotine is really the silent villain in the drug abuse story. Nicotine is what people get addicted to, but it's the thousands of chemicals released in the tobacco smoke that cause the health calamity in so many smokers. Despite warnings from the Surgeon General, people use tobacco, become addicted and suffer so many health problems as a result.
Tobacco smoking is the number one preventable cause of death in the United States.
I would submit that people understand this, but the addictive nature of nicotine is powerful, so even though people want to stop smoking, they can't.
Here are a few signs and symptoms of nicotine. They are very similar to those of other drugs of abuse.
People crave their cigarettes. They have to smoke. Maybe they want to quit or cut back, but they can't.
Some people will go to great lengths to smoke. They may not go to a certain non-smoking restaurant, or they may avoid visiting their non-smoking friends.
If they cannot smoke, they may suffer withdrawal symptoms, such as irritability, restlessness, headache, or even constipation or diarrhea.
Despite possible if not probable health problems, smokers still smoke.
What are the health hazards of nicotine?
What are the health hazards of nicotine? Smoking is directly linked to lung cancer, heart disease, chronic bronchitis and cardio vascular disease. Cigarettes have over 60 cancer-causing agents, and over 4000 other substances that are delivered through the smoke. Arsenic and cyanide are just a couple of the chemicals found in cigarettes.
Moreover, people who smoke 25 cigarettes per day are five times more at risk for heart disease, compared to nonsmokers. Smoking 15 cigarettes per day doubles the risk of heart disease. Smoking not only is a major contributor to lung cancer, but also to cancers of the liver, bladder, pancreas, kidney, cervix, colon and rectum and even some leukemia.
Some other consequences of smoking include, but are not limited to, a decrease in the senses of taste and smell. Smokers are more susceptible to colds and flue. Pregnant women put their babies at risk by smoking. Premature delivery, low birth weight and diminished lung capacity for the newborn are all possible.
Quitting is the answer. If a man continues to smoke, chances are he'll reduce his life expectancy by 13.2 years. That statistic is even higher for women, who will risk losing 14.5 years of life. As smokers age, the addiction to cigarettes will dry out the skin, cause wrinkles and as a result make the smoker appear older than his/her years.
Quitting isn't easy. During one or my hospital rounds I once met a man who was being treated for severe emphysema. He was sitting on the edge of his bed with an oxygen mask. He was gasping for breath, but he told me that the only thing he wanted to do was have a cigarette. The addiction is very powerful.
Your physician has likely told you to quit smoking, or a family member has nagged you, or you have just arrived at the point in your life where you want to stop. There are treatments available, medications to help you through the nicotine withdrawal. Well over 40 million people have quit smoking successfully, but for many it took a few tries.
Here are a few little facts that might help motivate you.
After smoking you last cigarette, your heart rate will decrease.
After quitting 12 hours, the carbon monoxide levels in your blood return to normal.
After about two weeks to two moths, your lung capacity improves.
After a month to nine months, depending on the person, your risk of infections drops, the coughing stops, and the shortness of breath goes away.
If you can quit for a year, your risk of coronary artery disease is cut in half.
After 15 years of not smoking, which is the case with this writer, your risk of stroke is the same as if you never smoked.
People can overcome nicotine addiction. Millions have. Your physician is a good person to start with, as there are many treatment programs available for those people determined to add years to their life and enjoy the health benefits of being a non-smoker.
Nicotine can be overcome but as with ALL addiction it will not be easy!
Sources: National Institute on Drug Abuse Mayo Clinic

Do you have a question or story? It's easy to ask your question or submit your story. How? Simply click here to return to Introduction of drug addiction.
---
and Finally Remember:

"Ask and it will be given to you; seek and you will find; knock and the door will be opened to you. For everyone who asks receives; he who seeks finds; and to him who knocks, the door will be opened."
– Matthew 7:7-8
---
Sep 18, 17 03:03 PM

Addiction 101 is a course we offer that explains basic information about drug addiction and recovery for those trying to understand it and combat it.

Sep 18, 17 08:53 AM

What are the financial and psychological effects of drug abuse?
---
Follow on Twitter or Google+
Search this Site:
/**/
---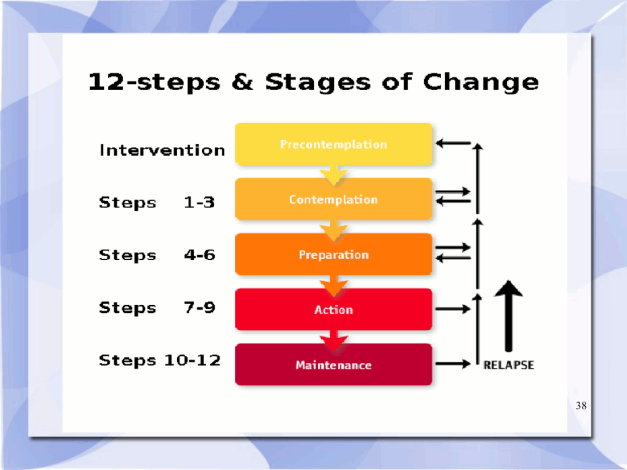 **  We're also launching four new
classes which will help you learn how to use motivation, affirmation
and encouragement to end addiction in yourself or a loved one. Each
class will focus on an evidence-based concept, explaining how to illicit positive
change
in yourself or in someone you love.
We will teach you practical techniques that
research has shown to be effective for achieving change and successfully ending addiction.
We'll begin offering these classes this September through Learn-It-Live (Learn-It-Live is easy to use teaching tool and you don't need to download anything to use it). Click Register Now! below to join one of our classes. The registration process includes setting up an account, but you determine your screen name to protect your confidentiality.
---
Four new addiction classes:

– Addiction 101, a FREE 60 minute course introducing key substance addiction recovery concepts. This seminar examines many aspects of drug addiction, including symptoms and treatment. It also introduces the Stages-of-Change as a building for recovery.  It will be held on October 3 at 6:00pm central-time.

– Intervention, introduces you Change-Talk as an alternative to "tough-love". Change-Talk is a method, which you can learn, to get an addict to move away from their addiction and toward recovery.  This is a 2-hour class that meets October 5, at 10:00 am central-time at a cost of
$10.

– Change-Talk, a building-block for addiction recovery. This course
teaches you to recognize and encourage Change-Talk, which research has shown leads to positive change. This is a 4-week, 60 minute class that meets each Wednesday beginning on Wednesday,
November 1 at 6:00 pm central-time, at a cost of $29.

– Effective Conversations, teaches how to use conversation to connect for recovery. Productive, change-focused conversations facilitate positive change and addiction recovery. This is a 4-week, 60
minute class that meets each Wednesday beginning on Wednesday, December 6 at 6:00 pm central-time, at a cost of $29.