Addiction 101

Addiction 101 is free seminar that explains important concepts about substance addiction. You will learn why doctors believe that addiction is a disease of the brain, why there is currently no cure, and how understanding this disease helps with addiction recovery. The course also reviews the stages of change each of us go through as we take the necessary steps into sobriety. Contemplating change often helps to begin the process of positive change.

Addiction 101 is offered through Learn-it-Live, an easy to use learning platform that requires no downloading and is completely confidential. Please arrive a little early to complete the registration process so that you don't miss any of the information. The registration process includes setting up an account, but you determine your screen name to protect your confidentiality.

Sign-up for this one hour seminar on October 3 at 6:00 pm central-time:
True story! What did you here in this story?

She needs a lot of support
She WANTS to change
She didn't FEEL supported
She relapsed but did change ultimately

Her family could have helped more
For her, isolation caused relapse

Just one story!
Understanding how to effectively communicate about addiction is the focus of Addiction 101, hope to see you there!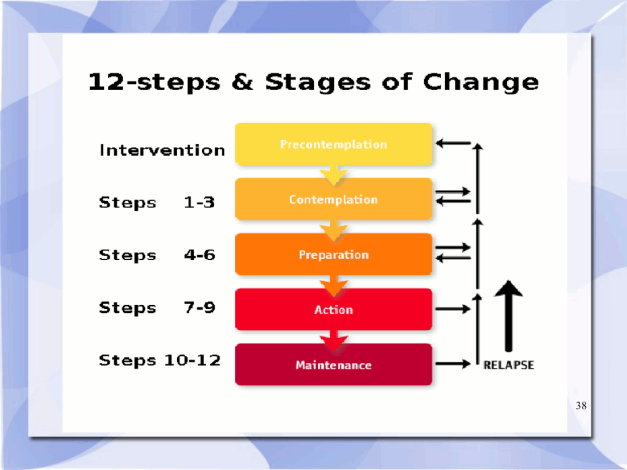 **  We're also launching four new classes which will help you learn how to use motivation, affirmation and encouragement to end addiction in yourself or a loved one. Each class will focus on an evidence-based concept, explaining how to illicit positive change in yourself or in someone you love.
We will teach you practical techniques that research has shown to be effective for achieving change and successfully ending addiction. We'll begin offering these classes this September through Learn-It-Live (Learn-It-Live is easy to use teaching tool and you don't need to download anything to use it). Click Register Now! below to join one of our classes. The registration process includes setting up an account, but you determine your screen name to protect your confidentiality.
---
Four new addiction classes:

| | | | |
| --- | --- | --- | --- |
| | | - Addiction 101, a FREE 60 minute course introducing key substance addiction recovery concepts. This seminar examines many aspects of drug addiction, including symptoms and treatment. It also introduces the Stages-of-Change as a building for recovery.  It will be held on Monday November, 6 at 6:00pm central-time. | |
| | | - Intervention, introduces you to Change-Talk as an alternative to "tough-love". Change-Talk is a method, which you can learn, to get an addict (including yourself) to move away from addiction and toward recovery.  This is a 2-hour class that meets Thursday November 9, at 10:00 am central-time at a cost of $10. | |
| | | - Change-Talk, is a building-block for addiction recovery. This course teaches you to recognize, listen to, and encourage Change-Talk in yourself and others.  Research has shown it helps lead to positive change. This is a 2-hour class on Thursday, October 13 at 10:00 am central-time, for a cost of $10. | |
| | | - Effective Conversations, explains how to use conversation to connect for recovery. Reflective listening and change-focused conversations often facilitate positive change and addiction recovery. This is a 2-hour class that will meet on Thursday, October 19 at 10:00 am central-time, at a cost of $10. | |
We encourage you to join our Addiction 101 class to understand as much as possible about substance addiction, so you're able to help yourself and your loved ones live the happy, joyous and free live of sobriety that we're all seeking.

Key points from the Addiction 101 course
Please add you thoughts about our Addiction 101 course.
Addiction 101 questions and comments
Click below to see contributions about drug addiction symptoms.
and Finally Remember:

"Ask and it will be given to you; seek and you will find; knock and the door will be opened to you. For everyone who asks receives; he who seeks finds; and to him who knocks, the door will be opened."
- Matthew 7:7-8
Sep 27, 19 09:34 AM

Life's challenges are hard, no matter who you are or what you're facing. Whether it's everyday struggles you're working to overcome like setting up and

Sep 16, 19 10:01 AM

There are millions of Americans suffering from some form of mental illness. Yet, the number of people that actually get help for their condition pales
Follow us on Twitter #AddictionSuport