Starting October 7: Join our Addiction Support Group if you or your loved one is struggling with substance addiction:  READ MORE
12 Step Rehabilitation
Addiction Help
The hardest part about help is getting it, even though there is a lot of help available. It's hard because the addict/alcoholic does not want help.
They want to LEFT ALONE.
They LOVE to drink and they're not interested in quitting!
They know they don't have a problem and they want everyone to MIND THEIR OWN BUSINESS!
Their families see it but it doesn't matter.
Their friends see it.
Their co-workers see it.
They don't see it and everybody else is wrong!
Actually, it is important that the addict see the problem. Without the buy-in of the addict, without him/her realizing they have a serious problem, no treatment is going to take place. They WILL REFUSE to get help to matter what!
There is a television reality show called "Intervention" which documents the denial of addicts as they are approached by family and friends to seek help. In one episode, the Methamphetamine addict and an alcoholic, who is destroying her health, her family's property and all of her relationships, is steadfastly in denial that there is any problem of any kind and refuses help.
Totally Lost
She curses her family for bringing it up. On video, we see how selfish she has become because of the drug. She cares for no one but herself and her drug use comes before anything else. She refuses treatment. She refuses help. Most everything she mutters is profane. She is completely lost.
The wake left behind a drug addict is the crushed hearts of those who see the problem, want to help, but on their own, for the best of reasons, likely contribute to the problem rather than solve it. In these shows, an interventionist is called in by the family, not just to confront the addict and coax them into rehabilitation, but to coach the family and teach them communication skills.
More importantly, the interventionist teaches the family boundaries, and how to stick to those boundaries.
Addiction help is not based on enabling the addict; once rules are established they MUST be adhered to. If the rules are broken the addict MUST feel the consequences otherwise the family is going to enable the addict to continue using. Then no help is possible!

Addiction is a community problem
Addiction is not just a family problem. It's a community problem and therefore, help from the community is a necessary ingredient for any addict achieving recovery. Families are too close to the addict.
They love that person, they care, they cry for them. Their loving regard for the addict blocks their objective thinking and prevents them from being the answers to the problem. They become enablers and feeding the problem. Addiction help from a professional is needed to treat all parties involved in the addiction.
Once the family and friends are on-board with the need for professional help, and new communication patterns and boundaries are established by the professional, "their" problem will become the addict's problem.
Once the addict realizes that they have the problem, the first step towards recovery is taken.

Recovering boyfriend is stealing?
by Alanna
(Toronto, ON Canada)
My boyfriend is a recovering addict (opiates). He went to rehab for 2 years. When he came out he got a job and things were going ok. Most recently he relapsed and then went back to rehab for a week. He is out, and is now enrolled in NA meetings and Psychologist sessions.

During this time I have suspected that he has been stealing money from me. When I've asked him about it, he denies it, and says he would never do anything like that to hurt me.

My suspicions are so strong, and consume me. I love him. I don't know what to do?
Trust is re-earned one day at a time.
by Debbie Wicker
Dear Alanna,
If he relapsed and has only been in rehab for a week, then it is way too soon to trust anything he tells you. If your instincts tell you that he's taking money from you then he probably is. Please do anything necessary to move your money so that he can no longer get to it.  Based on the very little bit of information I have, you need to protect yourself and not fall victim to his addiction.

---
and Finally Remember:

"Ask and it will be given to you; seek and you will find; knock and the door will be opened to you. For everyone who asks receives; he who seeks finds; and to him who knocks, the door will be opened."
- Matthew 7:7-8
---
Sep 21, 17 09:46 AM

Subutex and Suboxone are treatments for the withdrawal symptoms of opiate addiction but other treatment is still needed.

Sep 21, 17 08:32 AM

Hey, my name is Victoria I'm a teenage drug addict. Am I proud? No, it destroyed me! My life felt over, but it wasn't, it's never to late to call for

Sep 20, 17 10:33 AM

The key to dealing with drug addiction is the right information. If you've ever wondered how drug addition impacts your life this site is for you.
---
Follow on Twitter or Google+
Search this Site:
---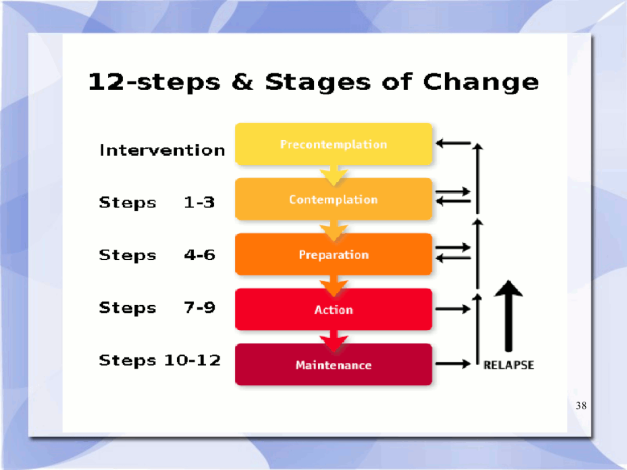 **  We're also launching four new classes which will help you learn how to use motivation, affirmation and encouragement to end addiction in yourself or a loved one. Each class will focus on an evidence-based concept, explaining how to illicit positive change in yourself or in someone you love.
We will teach you practical techniques that research has shown to be effective for achieving change and successfully ending addiction. We'll begin offering these classes this September through Learn-It-Live (Learn-It-Live is easy to use teaching tool and you don't need to download anything to use it). Click Register Now! below to join one of our classes. The registration process includes setting up an account, but you determine your screen name to protect your confidentiality.
---
Four new addiction classes:

| | | | |
| --- | --- | --- | --- |
| | | - Addiction 101, a FREE 60 minute course introducing key substance addiction recovery concepts. This seminar examines many aspects of drug addiction, including symptoms and treatment. It also introduces the Stages-of-Change as a building for recovery.  It will be held on October 3 at 6:00pm central-time. | |
| | | - Intervention, introduces you to Change-Talk as an alternative to "tough-love". Change-Talk is a method, which you can learn, to get an addict (including yourself) to move away from addiction and toward recovery.  This is a 2-hour class that meets October 5, at 10:00 am central-time at a cost of $10. | |
| | | - Change-Talk, is a building-block for addiction recovery. This course teaches you to recognize, listen to, and encourage Change-Talk in yourself and others.  Research has shown it helps lead to positive change. This is a 2-hour class on Thursday, October 13 at 10:00 am central-time, for a cost of $10. | |
| | | - Effective Conversations, teaches how to use conversation to connect for recovery. Productive, change-focused conversations facilitate positive change and addiction recovery. This is a 4-week, 60 minute class that meets each Wednesday beginning on Wednesday, December 6 at 6:00 pm central-time, at a cost of $29. | |