Starting October 7: Join our Addiction Support Group if you or your loved one is struggling with substance addiction:  READ MORE
About Drug-Addiction-Support.org
The authors of Drug-Addiction-Support.org come from a diverse background both educationally and professionally. But they do share on thing in common, their commitment to helping those struggling with a substance addiction move toward recovery,

Site Author: Chaplain Ned Wicker

Ned has a varied background which includes: Radio Show Host, Sports Journalist, Magazine Owner/Editor, Navy sailor, Christian Pastor, and currently a Healthcare  Chaplain.

Through these experiences Ned as gained a unique insight into the human condition. Ned views drug addiction as a problem that encompasses body, mind and spirit. He believes all of these aspects must be treated for recovery from the addiction to occur. Additionally, all members of the family need support themselves and are key to helping the addict successfully overcome addiction.

Ned's mother was an alcoholic who died before receiving treatment or going into recovery. The goal of this site is to give people information about recovery from addiction enabling them to help themselves and their loved ones.

---
Counseling and Therapeutic Support: Debbie Wicker MS Counseling, SACC

Debbie, like Ned, has a varied background from an expert in computers, publishing and Management Information Systems and more recently, receiving her Masters in Counseling at Concordia University of Wisconsin. She has also been certified by the University of Wisconsin - Madison as  a Substance Abuse Certified Counselor.

Debbie is the primary builder of the site and also provides treatment answers to the questions submitted by the website visitors. She works at a local medical clinic, counseling patients suffering from a variety of mental health challenges including anxiety, depression, addictions, and personality disorders.

She leads the Addiction Support Group on this site. She also is the lead instructor on the seminars and courses offered through Learn-it-Live and this website.

Additional Support from: Rev. Dr. Dan Geeding

We have also received support and encouragement from Rev. Dr. Dan Geeding, the lead chaplain at Waukesha Memorial Hospital, whose dissertation inspired this website:

"Ministering to 12-Step Oriented Persons Through Biblical Curriculum in the Context of Parish Nursing."


Rev. Dr. Geeding's background includes:

- Ordained/Chaplain Endorsement: International Church of the Nazarene
- BA-Olivet Nazarene University , Kankakee , IL
- M. Div- Nazarene Theological Seminary, Kansas City , MO
- D.Min.- Fuller Theological Seminary-Pasadena, CA
- 5 Units of CPE- Baptist Hospital , K.C., MO
- Board Certified-APC
- Wisconsin APC Membership Chair for two terms
- Addictions Chaplain 8 years Presbyterian Hospital, Oklahoma City
- Pastor of  Singles/Support/Recovery Ministries- 3 Years Arlington TX


Currently Rev. Dr. Geeding is:

- Chairman-Board of Directors: Wisconsin Nazarene Compassionate Centers, Inc. (Provides 30 Unit Transitional Housing for drug and Alcohol Recovery)


- Rev. Dr. Dan Geeding is also the co-host of our weekly radio show on addiction called Recovery Now!</b><br>

- Board Member of Wisconsin Chaplaincy Association

---
Our Inspiration Rev. Dwain Olson

On Wednesday, December 15, 2010, Rev. Dwain Olson passed away peacefully, following a visit from his pastor and celebrating communion. The world does not know Dwain Olson, but we can assure you that a very loving and compassionate God knows all about him. You see Dwain was the inspiration for the web sites "drug-addiction-support.org" and "alcoholism-support.org," and the internet audio program "Recovery Now."
With little financial support or fanfare, Dwain established the Pastoral Care Department at Waukesha (WI) Memorial Hospital (WMH) in the mid 1980's. He was the founding chaplain for the Waukesha County Sheriff's Department and the Waukesha Police Department. Meanwhile, in 1985, Dwain was also the founding pastor of Good Shepherd Lutheran Church in Waukesha, where he served until retiring from church ministry in 1991. But Dwain did not retire from ministry.
His passion was for addict/alcoholics, as he was also a recovering alcoholic. He had created a small group lecture for patients at the Lawrence Center, which was Waukesha Memorial's drug treatment facility until about 18 months ago when financial considerations forced the closing of the center. For thousands of recovering addict/alcoholics over the years, Dwain was their pastor and friend. Several years ago, after Dwain's retirement from his recovery ministry, at the invitation of Dan Geeding, Ned Wicker took over the lectures. It was the beginning of a fascinating journey.
Dwain had taken excerpts from The Big Book from Alcoholics Anonymous and created his own lecture, adding his commentary to the various chapters of the book. We opened up a file of lecture notes, photo copies of pages with notes and other materials that Dwain had shared when he stepped down. Some notes were scratched in the margins of pages, while others were scribbled in between lines. Taking these bits and pieces of information, along with his lecture notes, we wrote a new information package for Lawrence Center patients, which included not only the AA information, but Dwain's commentary. We had no intention of reinventing the wheel, especially because Dwain had a wonderful way of expression and it was obvious he loved the patients. We were merely trying to follow his lead.
The Dwain Olson lecture centered on the spirituality of 12 Step Recovery and was very much in keeping with the original AA process. Dwain stayed close to the book and did not try to introduce alternative concepts, but brought in many of his own illustrations and life experiences. His lecture was the basis for a new lecture, which included material we had gathered. Dwain's notes were fascinating , so the lecture changed. The intent was the same, but the personality was different.
As the original lecture developed into a series of different lectures on all aspects of recovery, the idea for web sites dealing with these subject came about, thus the first few pages of drug-addiction-support.org and alcoholism-support.org were written. Dwain might have retired, but his ideas continued to inspire. A few years ago we took an updated copy of his original lecture and showed him where we went with it and shared with him some of our ideas on how to develop it. He was delighted to receive it and gave us his blessing.
The "Recovery Now" audio program came right out of the weekly lectures, as both of us facilitated the group so many times and we both decided that a round table discussion format would work. However, by then Dwain's health had begun to fail and sadly he was never in as position to be a guest on the show. His words still come out of our mouths and he still inspires us to move the project forward. The web sites have attracted readers and listeners from 167 different countries, so what started as a weekly lecture series in a small drug and alcohol treatment center became something much larger. It all began with Dwain Olson. Rev. Dwain M. Olson May 9, 1926 – December 15, 2010
Press Release Information
For more about drug addiction support link to our home page


drug addiction support drug addiction support drug addiction support drug addiction support
---
and Finally Remember:

"Ask and it will be given to you; seek and you will find; knock and the door will be opened to you. For everyone who asks receives; he who seeks finds; and to him who knocks, the door will be opened."
- Matthew 7:7-8
---
Sep 21, 17 09:46 AM

Subutex and Suboxone are treatments for the withdrawal symptoms of opiate addiction but other treatment is still needed.

Sep 21, 17 08:32 AM

Hey, my name is Victoria I'm a teenage drug addict. Am I proud? No, it destroyed me! My life felt over, but it wasn't, it's never to late to call for

Sep 20, 17 10:33 AM

The key to dealing with drug addiction is the right information. If you've ever wondered how drug addition impacts your life this site is for you.
---
Follow on Twitter or Google+
Search this Site:
---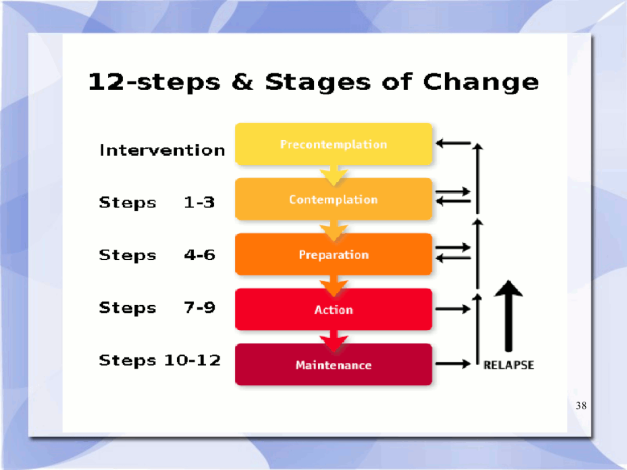 **  We're also launching four new classes which will help you learn how to use motivation, affirmation and encouragement to end addiction in yourself or a loved one. Each class will focus on an evidence-based concept, explaining how to illicit positive change in yourself or in someone you love.
We will teach you practical techniques that research has shown to be effective for achieving change and successfully ending addiction. We'll begin offering these classes this September through Learn-It-Live (Learn-It-Live is easy to use teaching tool and you don't need to download anything to use it). Click Register Now! below to join one of our classes. The registration process includes setting up an account, but you determine your screen name to protect your confidentiality.
---
Four new addiction classes:

| | | | |
| --- | --- | --- | --- |
| | | - Addiction 101, a FREE 60 minute course introducing key substance addiction recovery concepts. This seminar examines many aspects of drug addiction, including symptoms and treatment. It also introduces the Stages-of-Change as a building for recovery.  It will be held on October 3 at 6:00pm central-time. | |
| | | - Intervention, introduces you to Change-Talk as an alternative to "tough-love". Change-Talk is a method, which you can learn, to get an addict (including yourself) to move away from addiction and toward recovery.  This is a 2-hour class that meets October 5, at 10:00 am central-time at a cost of $10. | |
| | | - Change-Talk, is a building-block for addiction recovery. This course teaches you to recognize, listen to, and encourage Change-Talk in yourself and others.  Research has shown it helps lead to positive change. This is a 2-hour class on Thursday, October 13 at 10:00 am central-time, for a cost of $10. | |
| | | - Effective Conversations, teaches how to use conversation to connect for recovery. Productive, change-focused conversations facilitate positive change and addiction recovery. This is a 4-week, 60 minute class that meets each Wednesday beginning on Wednesday, December 6 at 6:00 pm central-time, at a cost of $29. | |