Drug and Alcohol abuse in college
    Get Help Now!  


  800.815.3910 


  Available 24/7   

The road to recovery starts here! Trusted, confidential help available 24/7. Speak with an addiction treatment specialist anytime. Please call us now at 800-815-3910!

---
Drug and Alcohol abuse in college
by Brietta
It's no secret that college students have been known to have issues with drug and alcohol abuse. Looking at drinking alone, 60% of students reported drinking within the past month, 40% admitted to binge drinking. 13% claimed heavy drinking in the past month.
Each year 1,825 students die from alcohol-related injuries, including auto crashes. 599,000 are unintentionally injured while under the influence of alcohol. Meanwhile, 696,000 are assaulted by another student who has been drinking.
97,000 are victims of alcohol related sexual assault or date rape. 13% of college students claim to have had unprotected sex as a result of excessive drinking. Over 100,000 students report being too drunk to know if they consented to having sex.
25% of students have academic consequences due to drinking. 19% have met the criteria for alcohol abuse or an alcohol use disorder. A terrifying number, 5,860,000, drive under the influence of alcohol.
While more than enough trouble can be found with alcohol, some students, 41% in 2014, still report using illicit substances. A graph shows the top 10 Most On-Campus Drug Related Arrests in 2013 per 1000 students. Number one was SUNY New Paltz with a rate of 13.9 and number two SUNY Oswego with a rate of 12.3. Number three was University of West Georgia with a rate of 11.8.
In 2014 5.9% of college students said they smoked marijuana 20 or more times in the prior month. It's the highest rate of near-daily use reported since 1980. 21% of students admit to smoking at least once a month and 34% admit to at least once a year. Of all 19-22 year old high school graduates, only 35% viewed marijuana as dangerous in 2014 vs the 55% in 2006.
Prescription Stimulants are also a huge problem for college students, they abuse them for several reasons including to help focus when studying (44%), athletic performance, staying awake (31%), weight loss, and purely recreational. 66% of college seniors will be offered prescription stimulants for non-medical use while going to college. Nearly half will use them at least once. Full time students are twice as likely to abuse Adderall than their peers. 57% will get the medication from a friend. 10% will get them from a family member, and 6% use a "dealer". Adderall is the most abused stimulant at 60%, Ritalin is at 20% and Vyvanse is at 14% and all three are prescribed to help people deal with ADHD.
For more information about this please visit:
http://www.topcounselingschools.org/drug-alcohol-abuse-on-campus/

Do you have a question or story? It's easy to ask your question or submit your story. How? Simply click here to return to Introduction of drug addiction.
---
and Finally Remember:

"Ask and it will be given to you; seek and you will find; knock and the door will be opened to you. For everyone who asks receives; he who seeks finds; and to him who knocks, the door will be opened."
– Matthew 7:7-8
---
Sep 18, 17 03:03 PM

Addiction 101 is a course we offer that explains basic information about drug addiction and recovery for those trying to understand it and combat it.

Sep 18, 17 08:53 AM

What are the financial and psychological effects of drug abuse?
---
Follow on Twitter or Google+
Search this Site:
/**/
---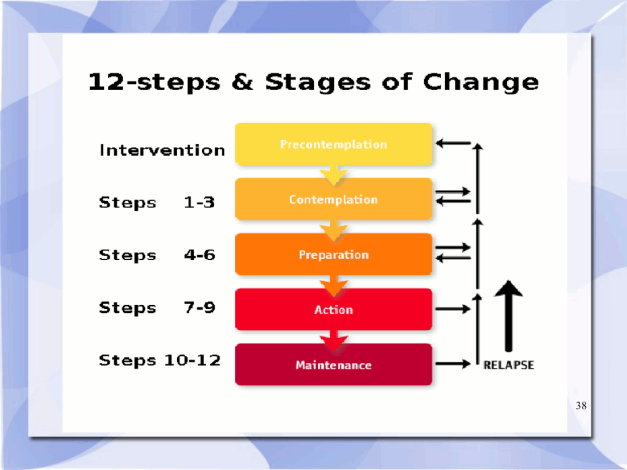 **  We're also launching four new
classes which will help you learn how to use motivation, affirmation
and encouragement to end addiction in yourself or a loved one. Each
class will focus on an evidence-based concept, explaining how to illicit positive
change
in yourself or in someone you love.
We will teach you practical techniques that
research has shown to be effective for achieving change and successfully ending addiction.
We'll begin offering these classes this September through Learn-It-Live (Learn-It-Live is easy to use teaching tool and you don't need to download anything to use it). Click Register Now! below to join one of our classes. The registration process includes setting up an account, but you determine your screen name to protect your confidentiality.
---
Four new addiction classes:

– Addiction 101, a FREE 60 minute course introducing key substance addiction recovery concepts. This seminar examines many aspects of drug addiction, including symptoms and treatment. It also introduces the Stages-of-Change as a building for recovery.  It will be held on October 3 at 6:00pm central-time.

– Intervention, introduces you Change-Talk as an alternative to "tough-love". Change-Talk is a method, which you can learn, to get an addict to move away from their addiction and toward recovery.  This is a 2-hour class that meets October 5, at 10:00 am central-time at a cost of
$10.

– Change-Talk, a building-block for addiction recovery. This course
teaches you to recognize and encourage Change-Talk, which research has shown leads to positive change. This is a 4-week, 60 minute class that meets each Wednesday beginning on Wednesday,
November 1 at 6:00 pm central-time, at a cost of $29.

– Effective Conversations, teaches how to use conversation to connect for recovery. Productive, change-focused conversations facilitate positive change and addiction recovery. This is a 4-week, 60
minute class that meets each Wednesday beginning on Wednesday, December 6 at 6:00 pm central-time, at a cost of $29.