Employees Impact Workplace Addiction
    Get Help Now!  


  800.815.3910 


  Available 24/7   

The road to recovery starts here! Trusted, confidential help available 24/7. Speak with an addiction treatment specialist anytime. Please call us now at 800-815-3910!

---
Employees Impact Workplace Addiction
Three powerful ways employees can impact addiction at their workplace. Employees can have a significant impact on addiction in the workplace, particularly if drug or alcohol policies are lacking. If a co-worker with an addiction becomes problematic for the rest of the staff and management does nothing about it, then it may be left to the employees themselves to deal with the issue. Listed here are some steps you, as an employee, can take to combat addiction in the workplace.
Let consider three powerful ways employees can impact addiction at their workplace:
(1) Share Information With Managers
It is possible that managers are simply unaware of the addicted employee or the extent of his or her addiction and how it has impacted the work environment. The first thing a concerned staff member should do is report the drug or alcohol abuse to a manager. The manager then has a responsibility to handle the problem.
If you are a manager or a Human Resources professional dealing with addiction in the workplace and don't know what to do, you need to undergo training and bring that training back to your place of business.
In order to effectively combat addiction in the workplace you must:
• Know how to identify addiction or substance abuse
• Know how to discuss the issue with your employees
• Be able to identify treatment options or resources for your employee
• Develop a policy on drug and alcohol or substance abuse in the workplace
(2) Utilize Workplace Resources
If your workplace has an Employee Assistance Program (EAP) or other resources available to combat addiction problems, make sure the addict knows how to access them. Many EAPs offer counseling services along with referrals to specialists or local resources. If you are comfortable with the idea, approach the person and ask if they are aware of these resources. If they are not, help them learn how to use these company-provided resources. You may also take a less direct route to helping your addicted co-worker by sharing information about addiction and addiction-related resources in the community with the entire group. This is a good option for people who are not comfortable approaching their addicted co-worker directly.
(3) Use Your Actions to Speak Volumes
Your actions can have an impact on how addiction problems are addressed in your workplace. In fact, your actions may be the most effective form of communication you can offer. Individually or as a group, employees who value a drug and alcohol-free workplace can refuse to participate in work functions where drugs or alcohol are tolerated. Voice your dissent and let others know that these events encourage destructive behavior.
If you encounter an addicted employee who is having problems fulfilling his or her job duties, do not cover up for them. Covering up for an addict only enables their addiction. It also creates an uncomfortable work environment for co-workers who are in the know about the addiction. Additionally, covering up has the appearance of acceptance of drug or alcohol abuse in the workplace.
What you can and should do instead is encourage all of the employees to work together and help each other. Support each other in your efforts to create a safe drug and alcohol-free workplace. Work together to help the addict overcome his or her addiction. And work together to develop the drug and alcohol policies your company needs.
It is only when effective and enforced policies are in place that a company can truly combat addiction in the workplace.
Further Resources:
Learn more about utilizing the Family Medical Leave Act for addiction recovery.
About the Author:
Alan Goodstat, LCSW, Licensed Clinical Social Worker, received his Masters in Social Work at Columbia University in New York City. He's now a Director of Performance Improvement for a Behavioral Hospital System and contributes to the addiction treatment site RecoveryConnection.org . He wrote a chapter on substance abuse in the book Put Yourself in Their Shoes: Understanding Teenagers With Attention Deficit Hyperactivity Disorder.

Do you have a question or story? It's easy to ask your question or submit your story. How? Simply click here to return to Opiate Addiction Facts.
---
and Finally Remember:

"Ask and it will be given to you; seek and you will find; knock and the door will be opened to you. For everyone who asks receives; he who seeks finds; and to him who knocks, the door will be opened."
– Matthew 7:7-8
---
Oct 17, 17 09:22 AM

Valium Abuse Facts describes the go and bad uses for valium and discusses facts you may not know.

Oct 17, 17 09:08 AM

We strive to provide families, and their loved ones with real truth and guidance for treatment. Connection 2 Recovery is the number one trusted brand for

Oct 16, 17 09:14 AM

Many adults today who are in their 30's and 40's today are very familiar with the names Monica, Rachel, Phoebe, Ross, Joey and Chandler from the TV show
---
Follow on Twitter or Google+
Search this Site:
/**/
---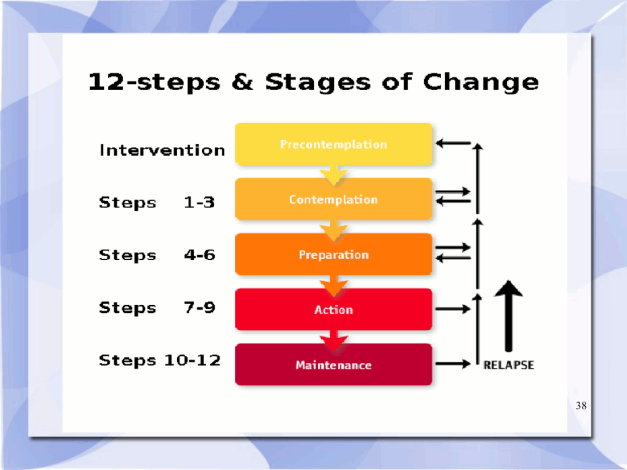 **  We're also launching four new
classes which will help you learn how to use motivation, affirmation
and encouragement to end addiction in yourself or a loved one. Each
class will focus on an evidence-based concept, explaining how to illicit positive
change
in yourself or in someone you love.
We will teach you practical techniques that
research has shown to be effective for achieving change and successfully ending addiction.
We'll begin offering these classes this September through Learn-It-Live (Learn-It-Live is easy to use teaching tool and you don't need to download anything to use it). Click Register Now! below to join one of our classes. The registration process includes setting up an account, but you determine your screen name to protect your confidentiality.
---
Four new addiction classes:

– Addiction 101, a FREE 60 minute course introducing key substance addiction recovery concepts. This seminar examines many aspects of drug addiction, including symptoms and treatment. It also introduces the Stages-of-Change as a building for recovery.  It will be held on Monday November, 6 at 6:00pm central-time.

– Intervention, introduces you to Change-Talk as an alternative to "tough-love". Change-Talk is a method, which you can learn, to get an addict (including yourself) to move away from addiction and toward recovery.  This is a 2-hour class that meets Thursday November 9, at 10:00 am central-time at a cost of
$10.

– Change-Talk, is a building-block for addiction recovery. This course
teaches you to recognize, listen to, and encourage Change-Talk in yourself and others.  Research has shown it helps lead to positive change. This is a 2-hour class on Thursday, October 13 at 10:00 am central-time, for a cost of $10.

– Effective Conversations, explains how to use conversation to connect for recovery. Reflective listening and change-focused conversations often facilitate positive change and addiction recovery. This is a 2-hour class that will meet on Thursday, October 19 at 10:00 am central-time, at a cost of $10.