Get Help Now!  


  800.815.3910 


  Available 24/7   

The road to recovery starts here! Trusted, confidential help available 24/7. Speak with an addiction treatment specialist anytime. Please call us now at 800-815-3910!

---
The Importance Of Family In Addiction Recovery.
by Rose Lockinger
Every family is different. Each one is made up of individuals, with their own special quirks, and each plays a different role in the family dynamic. As a whole, a family is an entity in itself, with its own story.
When something happens to one member of the family, it sends a ripple (or a tidal wave) through the whole unit. The addiction of a family member is a huge challenge, often straining members to the breaking point. But, recovery in the family can bring healing and rewards that might surprise you.
Challenges Faced By Family Members Of Addicts
When a family member is addicted, it can wreak havoc on the lives of parents, siblings, spouses and children. Even extended family and friends can suffer. The behavior of the actively using addict is confounding at best, and downright frightening at worst.
Each case is different, but some families are truly put through the wringer, with the addicted person using manipulation, guilt and sometimes even brute force to get what they want.
Addicts are notoriously self-centered, and often seem oblivious to the harm they cause others. They may lie to family members in an attempt to cover their addiction, they may steal money or possessions to fund their drug or alcohol use, they may cause their loved ones to worry when they don't come home at night -- if at all.
When confronted with their behavior, they may deny the problem, or even more frustrating, turn things around on their family, blaming them for the problem.
It isn't easy to help the addicted family member when they are deep in denial or flat-out refusing help. Over time, parents, siblings, even children may feel as though they must detach from their loved one. Anger and frustration are common, and while these feelings are understandable, they can make helping the addicted loved one difficult.
Family Support Makes A Difference
As difficult as it may be to deal with a family member's addiction, it's important to realize that as a family member, your support does make a difference, even though it may not always feel like it. People who are struggling with addiction often feel intense guilt and shame, feelings of unworthiness and hopelessness, and a lot of self-loathing. Unconditional love from people who are important to them does have an impact, before recovery, and after.
Giving Love, Help And Support Is Sometimes Tricky
One of the biggest challenges for the family is figuring out how to help the addict, but not help the addiction. Well-meaning friends and family may unwittingly help the addiction in their attempts to help the addict. This may come in the form of monetary support, or attempts to protect them from their consequences. This is also known as enabling, and it's easy to do, but doesn't help in the long run.
As difficult as it may be, it's often necessary to withdraw financial support, and allow the addicted family member to face the consequences for their actions. Sometimes, an intervention is also necessary, and can be the catalyst needed for the addict to finally get help and into a drug treatment program.
Supporting The Recovering Addict
Another issue that frequently comes up for families of addicts is how to best support them in their recovery. Many people don't know much about addiction beyond the addicts inability to stop doing drugs. A common misconception that so many people have is that drugs are the only problem an addict has, and that once the drugs are gone, things will be fine. Another common misconception is that treatment will "cure" addiction, and that once the person stops using, they are in the clear. Yet another misconception is that relapse is a failure.
One of the best ways that family can help their loved one is to educate themselves about addiction. For example, some families believe that once a person completes treatment and has successfully stopped using drugs, they can once again use drugs or alcohol "recreationally." This is not the case with addiction.
Offering a recovering addict a drink on a special occasion may have devastating results. While the person in recovery may not be able to avoid being around alcohol and drugs 100% of the time, it's important that they limit their exposure. So, one way to support the recovering addict is to not drink or use drugs around them.
Rarely is using drugs the only problem. Other issues such as depression, anxiety, trauma or a lack of life skills are also often present. It's important to realize that the newly recovering addict is still vulnerable and needs continued support, and may need additional help to address some of their other issues.
Relapse is not a failure. It's frustrating to see a person you love continue to self-destruct. While relapse isn't always a part of recovery, it is common. It can take several tries for a person to become clean and sober for good. It's important to never give up on your addicted loved one. Yes, you may have to distance yourself from them for a time, but always let them know that you believe in them, it does matter!
Bottom line, family is an important part of recovery. Unwavering love and support do matter, and it's also important to realize that a recovering addict is a miracle. People in recovery are some of the most giving, compassionate and hardworking people you will meet.
Family members of recovering addicts are often blown away by the difference they see in their loved ones. If you have a friend or family member who is in active addiction, get some help -- for yourself. There are Al-Anon meetings available, and if you struggle with codependency, CODA meetings can be helpful in breaking that cycle. Get education about addiction, and be there to help your loved one get into treatment when they are ready.
About the Author:
Rose Lockinger is passionate member of the recovery community. A rebel who found her cause, she uses blogging and social media to raise the awareness about the disease of addiction. She has visited all over North and South America. Single mom to two beautiful children she has learned parenting is without a doubt the most rewarding job in the world. Currently the Outreach Director at Stodzy Internet Marketing.
You can find me on,Facebook, & Instagram

Do you have a question or story? It's easy to ask your question or submit your story. How? Simply click here to return to Introduction of drug addiction.
---
and Finally Remember:

"Ask and it will be given to you; seek and you will find; knock and the door will be opened to you. For everyone who asks receives; he who seeks finds; and to him who knocks, the door will be opened."
- Matthew 7:7-8
---
Sep 18, 17 03:03 PM

Addiction 101 is a course we offer that explains basic information about drug addiction and recovery for those trying to understand it and combat it.

Sep 18, 17 08:53 AM

What are the financial and psychological effects of drug abuse?
---
Follow on Twitter or Google+
Search this Site:
---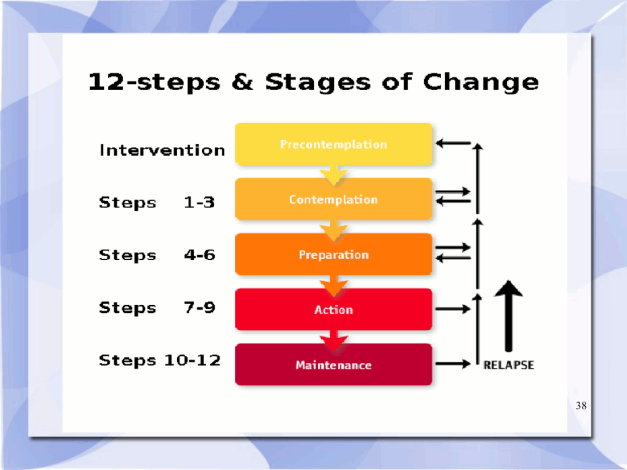 **  We're also launching four new
classes which will help you learn how to use motivation, affirmation
and encouragement to end addiction in yourself or a loved one. Each
class will focus on an evidence-based concept, explaining how to illicit positive
change
in yourself or in someone you love.
We will teach you practical techniques that
research has shown to be effective for achieving change and successfully ending addiction.
We'll begin offering these classes this September through Learn-It-Live (Learn-It-Live is easy to use teaching tool and you don't need to download anything to use it). Click Register Now! below to join one of our classes. The registration process includes setting up an account, but you determine your screen name to protect your confidentiality.
---
Four new addiction classes:

- Addiction 101, a FREE 60 minute course introducing key substance addiction recovery concepts. This seminar examines many aspects of drug addiction, including symptoms and treatment. It also introduces the Stages-of-Change as a building for recovery.  It will be held on October 3 at 6:00pm central-time.

- Intervention, introduces you Change-Talk as an alternative to "tough-love". Change-Talk is a method, which you can learn, to get an addict to move away from their addiction and toward recovery.  This is a 2-hour class that meets October 5, at 10:00 am central-time at a cost of
$10.

- Change-Talk, a building-block for addiction recovery. This course
teaches you to recognize and encourage Change-Talk, which research has shown leads to positive change. This is a 4-week, 60 minute class that meets each Wednesday beginning on Wednesday,
November 1 at 6:00 pm central-time, at a cost of $29.

- Effective Conversations, teaches how to use conversation to connect for recovery. Productive, change-focused conversations facilitate positive change and addiction recovery. This is a 4-week, 60
minute class that meets each Wednesday beginning on Wednesday, December 6 at 6:00 pm central-time, at a cost of $29.