Get Help Now!  


  800.815.3910 


  Available 24/7   

The road to recovery starts here! Trusted, confidential help available 24/7. Speak with an addiction treatment specialist anytime. Please call us now at 800-815-3910!

---
The Lie In Which You Linger
by Sarah
(Missouri)
It's amazing what can happen in as little as 6 years. 6 years ago, I was leading a marginally successful life. I had a good job, a nice apartment, had dreams of college, and possibly marriage, and things were only going to get better from there— or so I thought.
I had begun to have panic attacks while in the workplace and at my apartment where I lived alone. Naturally, I freaked out even more and they became more and more frequent as time went by. Because I had never had them before and did not know how to deal with them. I didn't tell my family until much later because I didn't want to be made fun of, or even worse, not believed that there was something wrong with me. So I kept my head down, and didn't talk about my problems. That was Strike 1.
Finally, after months of misery I decided to visit my physician. She gave me some Effexor (37.5mg) and some new medicine that I had never heard of before, Xanax. (1mg) This was Strike 2.
If I could go back in time, I would have NEVER have taken that prescription for Xanax from her.
Would I be like this today? Suffering from an anxiety disorder? Yes, perhaps. But at least then, I maybe wouldn't be dependent and addicted to Xanax now.
In as little as 6 years, I went from having a good job, an apartment of my own, to moving back in with my parents with no job and no income. In my current state, I cannot hold down a job, or drive a car. I kept telling myself over and over again that I NEEDED Xanax. For EVERYTHING. Oh look! I had a brief flash of panic! Guess what I did? I took a Xanax. Oh no! People are coming over and the house will be full! Guess what I did? I took a Xanax. Oh Dear Lord in Heaven! I have to go shopping! Guess what I did? I DOUBLED my intake of Xanax because riding in a car frightens me to the point of not being able to think clearly. You are wondering why this story is called "The Lie In Which You Linger" no doubt. It's very simple really. I lie to myself everyday knowing I don't need Xanax and continue taking it anyway.
I once heard a saying: "Once was a mistake, but every time after that, it starts becoming a choice." Whoever coined the phrase is absolutely correct. I linger in my lie because it feels safe and comfortable. That was Strike 3.
It really is amazing when you think about it isn't it? And the sad fact is, is that I'm only 26.
I need to rid myself of this dependence of that horrid little blue pill. And the only way I can do that safely, is to give my problem to God. As I sit here in my bedroom typing this out, I'm a little shaky from a mild to moderate anxiety attack I already went through an hour after I got up this morning.
This is what I want—no NEED to tell you all about the pill called Xanax or the generic term, Alpralozam. It's a benzodiazepene drug. Which means, in layman terms, is that it is EXTREMELY EASY to get addicted to. I even accidentally overdosed on it once without even noticing!!
This drug, and others like it, are way too dangerous to be used for long periods of time.
I have become a former shell of the woman I used to be. I used to be able to go anywhere with no problem. Now, I can't even go to the grocery store 8 miles away from here without feeling like I'm having a complete mental breakdown.
It sounds ridiculous when you say it out loud, I know. I mean whose afraid to go 8 miles? The answer to that may or may not surprise you.
It is rather sad though…that I went from this outgoing girl who was willing to go long distances and having fun to this introverted hermit whose scared to go anywhere for long periods of time.
It really is amazing when you think about it isn't it? How much can change in one person in such a short amount of time?
This is a lesson to everyone else who is taking, thinking of taking, or trying to get rid of Xanax.
Please do not take this medicine. It has really messy withdrawal symptoms. Seizures? Blackouts? When I say this medicine is dangerous, I mean it. Xanax might give you a glimpse of what normal is supposed to feel like, but tell me; is that all you really want out of life? Just "glimpses" of that normal life you used to have? If the answer is yes, then you're clearly not thinking straight. If the answer is no, then God be praised!
I know I need to get rid of this drug in my life. I realize that, but truth be told, I'm scared. No..I'm frightened. I have depended on this medicine for so long, that to give it up just sounds completely crazy—but I know it's the right thing to do and I know that's what God wants me to do. He wants me to stop relying on this dangerous medicine and rely on Him and Lord Jesus more.
The only problem is, is that I don't know HOW to give God my problems. Is it really as simple as saying "God please I need you to take my problems away and heal me?" while holding onto my cross necklace?
All of my Christian friends would say yes. I don't honestly know how I'm going to go about getting over this dependency, but I have no doubt that it will be a long, hard, and draining process. But I know that in the end, it'll all be worth it.
But the question still remains: What do I do? I want to help people realize the danger they're in.
That's why I am committed to educating young people about the incredible danger of addictive prescription drugs. Just because a doctor prescribed it does not mean it is safe.
I took the Medicine Abuse Project pledge to help young people realize the very real danger of prescription drug abuse. To the kids reading this story, you are loved and have so much to give to the world. The temptation to abuse prescription drugs is very real, but the courage to resist that temptation is also very real. And never, ever forget that God is with you every step of the way.
---
and Finally Remember:

"Ask and it will be given to you; seek and you will find; knock and the door will be opened to you. For everyone who asks receives; he who seeks finds; and to him who knocks, the door will be opened."
– Matthew 7:7-8
---
Oct 17, 17 09:08 AM

We strive to provide families, and their loved ones with real truth and guidance for treatment. Connection 2 Recovery is the number one trusted brand for

Oct 16, 17 09:14 AM

Many adults today who are in their 30's and 40's today are very familiar with the names Monica, Rachel, Phoebe, Ross, Joey and Chandler from the TV show

Oct 14, 17 08:32 AM

Drug Withdrawal can be both physical and psychological, because not all addictions are categorized as physical dependence. In general it can be nasty business.
---
Follow on Twitter or Google+
Search this Site:
---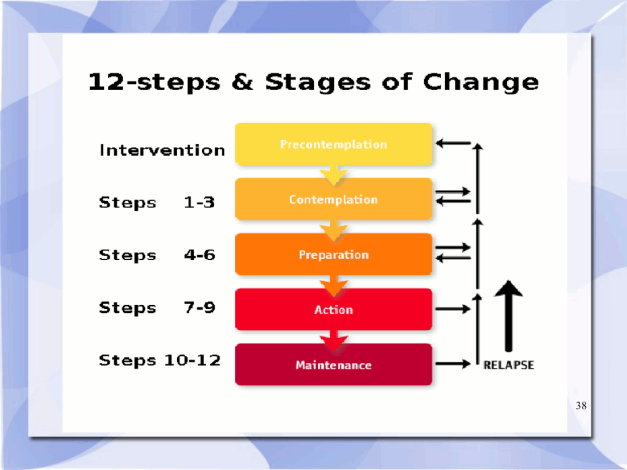 **  We're also launching four new
classes which will help you learn how to use motivation, affirmation
and encouragement to end addiction in yourself or a loved one. Each
class will focus on an evidence-based concept, explaining how to illicit positive
change
in yourself or in someone you love.
We will teach you practical techniques that
research has shown to be effective for achieving change and successfully ending addiction.
We'll begin offering these classes this September through Learn-It-Live (Learn-It-Live is easy to use teaching tool and you don't need to download anything to use it). Click Register Now! below to join one of our classes. The registration process includes setting up an account, but you determine your screen name to protect your confidentiality.
---
Four new addiction classes:

– Addiction 101, a FREE 60 minute course introducing key substance addiction recovery concepts. This seminar examines many aspects of drug addiction, including symptoms and treatment. It also introduces the Stages-of-Change as a building for recovery.  It will be held on Monday November, 6 at 6:00pm central-time.

– Intervention, introduces you to Change-Talk as an alternative to "tough-love". Change-Talk is a method, which you can learn, to get an addict (including yourself) to move away from addiction and toward recovery.  This is a 2-hour class that meets Thursday November 9, at 10:00 am central-time at a cost of
$10.

– Change-Talk, is a building-block for addiction recovery. This course
teaches you to recognize, listen to, and encourage Change-Talk in yourself and others.  Research has shown it helps lead to positive change. This is a 2-hour class on Thursday, October 13 at 10:00 am central-time, for a cost of $10.

– Effective Conversations, explains how to use conversation to connect for recovery. Reflective listening and change-focused conversations often facilitate positive change and addiction recovery. This is a 2-hour class that will meet on Thursday, October 19 at 10:00 am central-time, at a cost of $10.