Get Help Now!  


  800.815.3910 


  Available 24/7   

The road to recovery starts here! Trusted, confidential help available 24/7. Speak with an addiction treatment specialist anytime. Please call us now at 800-815-3910!

---
What to Look For When Choosing a Halfway House.
by Rose Lockinger
Leaving treatment can be an overwhelming experience. On the one hand you feel ready to finally get out of the confines of the treatment center, but on the other hand there is the proposition of having to learn the layout of a new city, find a job, and find a place to live. Luckily though the support that addicts and alcoholics can find once they get out of treatment is second to none, and one of these support systems are halfway houses. The same scrutiny that should use in choosing a treatment center should be applied when choosing a halfway house.
That being said not every halfway house is legitimate and conducive to continued sobriety. There are a lot of upstanding halfway houses out there but there are also halfway houses that only appear to be genuine when they in fact are nothing more than flop houses, or houses where addicts live and continue to use drugs. Knowing the difference between these two types of halfway houses is important and can mean the difference between a successful transition back into everyday life, or relapse and continued addiction.
Being able to recognize the difference between a good halfway house and a flophouse is what this post is about and hopefully through some of the information presented on what to look for when choosing a halfway house, you will be able to discern and make an informed decision about where you are going to stay.
If you are enjoying the treatment center that you are currently staying in then a good way to find a halfway house that will suit your needs to see where the people who have gotten out before you, and who appear to be working a program, and are staying sober. Usually people who are serious about their recovery will tend to go to the same halfway house, so looking to others and where they are going is a great way to figure out which halfway houses are worth going to.
Another thing to look for when choosing a halfway house is whether or not they offer you incentives for living there. If the halfway house offers you money or anything of the sort, it is safe to say that this is not a legitimate establishment. As the treatment industry has grown over the past few years, a number of people have gotten involved that do not have addicts and alcoholics best interests in mind. They are only in the business to make a quick buck and many of these people have opened halfway houses.
These types will incentivize staying at their halfway houses and although on the surface this may seem like a good thing, more times than that these houses are not safe for someone attempting to stay sober. Also beware of mixed halfway houses as they are usually rife with relapses and dramatic relationships. Most people should stay out of relationships for the first year as this helps you focus on yourself and not someone else there is lots of time later on to develop a healthy relationship in sobriety.
Going along with this you want to make sure that the halfway house actually charges rent. There are many legitimate halfway houses that will cut you break for the first couple of weeks so that you can find a job and get caught up and this is perfectly acceptable. However, if the halfway house says they are not going to charge you rent, but only bill your insurance company for drug tests, do not go there.
Another thing to look for when choosing a halfway house is what sort of house rules are implemented at the house. Does the manager of the halfway house enforce a curfew? Are there a certain amount of meetings you have to go to every week? Do you need to have a sponsor to stay there and do you need to be working the Steps? If the answer to these questions is yes then that is probably a good halfway house to go to.
Halfway houses act a halfway point between treatment and the real world and as such it is good to have continued support and structure. Halfway houses that offer rules and conditions for the people staying there are better for people who are serious about staying sober. Most of the rules will not even be applicable because they will be things that you are following anyway for your sobriety, but sometimes this added measure can make a difference if your willingness is waning.
One last thing I offer to you when looking for a halfway house, is location. This can sometimes be tricky, especially if you are not from the area, but many people when they are first getting sober, do not have access to their car. If this is case then you will want to make sure that there is a bus stop near you so that you can get to and from the places you need to go. If possible it would be good if the halfway was located in a place where getting to meetings was easy and in a place where you can easily get to your work. You don't want to find yourself in a position where you are at a great halfway house, but you can't get anywhere because it is too far away.
The best thing to do is start to plan while you are in treatment. Often times we are not told when we are getting out treatment until a week or so before, so if you start to plan as soon as you can, it will be a lot less stressful and you won't have to make a hurried decision.
Staying in halfway can really be a great experience if you choose the right place, so hopefully some of the suggestions I made will help you in your own decision. Remember that if it doesn't feel right, it doesn't feel right, so listen to your intuition and the suggestions of those closest to you and you too will have an amazing time with your transition back into the world as a sober, productive member of society.
Rose Lockinger is a passionate member of the recovery community. A rebel who found her cause, she uses blogging and social media to raise the awareness about the disease of addiction. She has visited all over North and South America. Single mom to two beautiful children she has learned parenting is without a doubt the most rewarding job in the world. Currently the Outreach Director at Stodzy Internet Marketing.
You can find me on LinkedIn, Facebook, & Instagram

Do you have a question or story? It's easy to ask your question or submit your story. How? Simply click here to return to Introduction of drug addiction.
---
and Finally Remember:

"Ask and it will be given to you; seek and you will find; knock and the door will be opened to you. For everyone who asks receives; he who seeks finds; and to him who knocks, the door will be opened."
- Matthew 7:7-8
---
Sep 18, 17 03:03 PM

Addiction 101 is a course we offer that explains basic information about drug addiction and recovery for those trying to understand it and combat it.

Sep 18, 17 08:53 AM

What are the financial and psychological effects of drug abuse?
---
Follow on Twitter or Google+
Search this Site:
---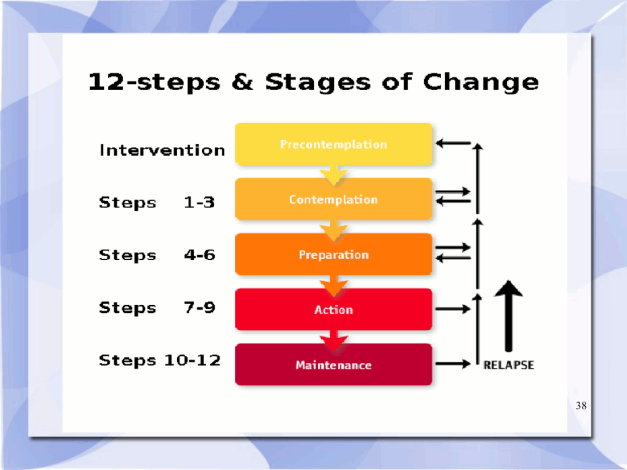 **  We're also launching four new
classes which will help you learn how to use motivation, affirmation
and encouragement to end addiction in yourself or a loved one. Each
class will focus on an evidence-based concept, explaining how to illicit positive
change
in yourself or in someone you love.
We will teach you practical techniques that
research has shown to be effective for achieving change and successfully ending addiction.
We'll begin offering these classes this September through Learn-It-Live (Learn-It-Live is easy to use teaching tool and you don't need to download anything to use it). Click Register Now! below to join one of our classes. The registration process includes setting up an account, but you determine your screen name to protect your confidentiality.
---
Four new addiction classes:

- Addiction 101, a FREE 60 minute course introducing key substance addiction recovery concepts. This seminar examines many aspects of drug addiction, including symptoms and treatment. It also introduces the Stages-of-Change as a building for recovery.  It will be held on October 3 at 6:00pm central-time.

- Intervention, introduces you Change-Talk as an alternative to "tough-love". Change-Talk is a method, which you can learn, to get an addict to move away from their addiction and toward recovery.  This is a 2-hour class that meets October 5, at 10:00 am central-time at a cost of
$10.

- Change-Talk, a building-block for addiction recovery. This course
teaches you to recognize and encourage Change-Talk, which research has shown leads to positive change. This is a 4-week, 60 minute class that meets each Wednesday beginning on Wednesday,
November 1 at 6:00 pm central-time, at a cost of $29.

- Effective Conversations, teaches how to use conversation to connect for recovery. Productive, change-focused conversations facilitate positive change and addiction recovery. This is a 4-week, 60
minute class that meets each Wednesday beginning on Wednesday, December 6 at 6:00 pm central-time, at a cost of $29.