Psychological Addiction

Psychological Addiction
Just as powerful and destructive as physical addiction
If you look up the definition of addiction you will read that it is described as a "compulsive dependence on a behavior or substance."
When taking about substance abuse, the word dependence is often used more than addiction, mainly because in the case of opiate pain medication for example, there is a physical dependence that is established. But what if there is no physical dependence? Can one become psychologically addicted?

Substance addictions and process addictions
There are the two major types according to researchers substance addictions and process addictions. Herein lays the important information we need to pinpoint in a given situation.
The substance addictions, such as alcoholism, drug abuse and smoking, are centered around the ever-growing "need" for a drug or drugs in order to feel good or "normal." Process addictions, on the other hand, include eating, gambling, shopping, sex, money and power, have no direct physical component like substance abuse. To complicate matters, a person may experience both substance and process addiction at the same time.
Psychological addictions are in the process category. This is interesting because some abuse of drugs, such as marijuana, may be more process than substance. Marijuana is considered to be mildly intoxicating and not on the same scale as alcohol in terms of its addictive nature, but the evidence also suggests that marijuana today is far more potent than the marijuana of the 1960's.
Yet is it psychologically very addictive. Some substances are addictive because they produce an intense high, a feeling of euphoria and well-being. Others are addictive because they produce dreadful withdrawal symptoms if the user stops using.
"Charlie" has experienced a process addiction to marijuana. He enjoys the high, although there is an inner conflict, because his mind fights with his emotions. He has rationalized that marijuana is not really harmful, and therefore, benign. He says he can stop at any time, but that he doesn't want to stop.
He uses the same logic in explaining his use of nicotine, saying that he doesn't smoke much, only when he wants to. At the same time he will express a desire to stop, adding that the cigarettes are not a good choice for a healthy lifestyle. But he will stop short of saying that the marijuana is a problem. He defends his marijuana use, which over the last year has increased to being a daily activity.
Meanwhile, Charlie no longer attends the university where he majored in engineering. He says there is no time, or that he has lost his interest in engineering, although he will talk about it for hours.
He mentioned that he would like to go back, but wants the engineering department to bend a little for him, rather than following their required academic path. He says things just didn't work out the last time. He had completed two years without issue and was half way through a third year when he said he lost interest.
Complicating matters is another medical issue in his life, as he was diagnosed with depression. This came about right around the time he dropped out of school, and when his marijuana use was on the rise.
Like many users, Charlie experiences an initial stimulation from smoking pot, which for him was a feeling of euphoria. The pot had a tranquilizing effect on him, and he enjoyed the relaxation. However, he would also occasionally feel paranoid, and this in combination with his depression, caused him to withdraw from his friends. He had already pulled back from many of his routine activities.
The Center for Substance Abuse Research (CESAR) reports that the debate on whether or not marijuana is addictive continues. According to their findings, people like Charlie may not experience the signs of physical addiction or withdrawal that are observed in users of other substances, but they add that the number of pot smokers wanting treatment has been increasing over the years.
They conclude that evidence may be lacking that points directly to marijuana being physically addictive (substance addiction), but that smoking marijuana can lead to psychological addiction and social dependence (process addiction).
A "gateway drug"
Another argument in the debate is that marijuana may be what is called a "gateway" drug and users like Charlie will move from marijuana to more potent and addictive drugs. CESAR shares that a study in New Zealand revealed that 99% of illicit drug users had smoked marijuana.
However, most marijuana users, according to their study, did not progress to other drugs, and so there was no conclusion in that study that pointed to marijuana being a "gateway" drug. Still, CESAR states that, "Although marijuana may not necessarily be a "gateway drug" for all users, its use constitutes engagement in risky behavior and may set a pattern for future behavior."
The marijuana debate is going to continue, especially in light of the fact that so many Americans want it legalized. Looking at Charlie's case, in having conversations with him over a year, it is obvious that the marijuana has become a major part of his life.
Whether substance addiction or process addiction, the psychological impact the drug has had on his life is plainly evident.
For more about Psychological Addiction link to Books


Summary of Psychological Addiction:

Psychological Addiction can be as serious as physical dependence and often proceeds it.
Psychological Addiction must be treated with counseling and with time can be overcome.
Psychological Addiction can be more difficult to treat than physical addiction because it is less tangible and not as well understood.
---
and Finally Remember:

"Ask and it will be given to you; seek and you will find; knock and the door will be opened to you. For everyone who asks receives; he who seeks finds; and to him who knocks, the door will be opened."
- Matthew 7:7-8
---
Aug 21, 17 09:13 AM

Im a 39 years old, and have two beautiful daughters, ages 11 and 16. I've been using daily, since the age of 12 years old. I've used meth, cocaine, ecstasy,

Aug 21, 17 08:55 AM

I will be brief. I am 51 years old and for the past 10yrs. have been on a downward spiral that started with OxyContin and roxycontin and has gradually

Aug 19, 17 11:37 AM

It's one thing to tell somebody something they need to know, but it's quite another story for them to hear you. Sure, they listen, and they may even listen
---
Follow on Twitter or Google+
Search this Site:
---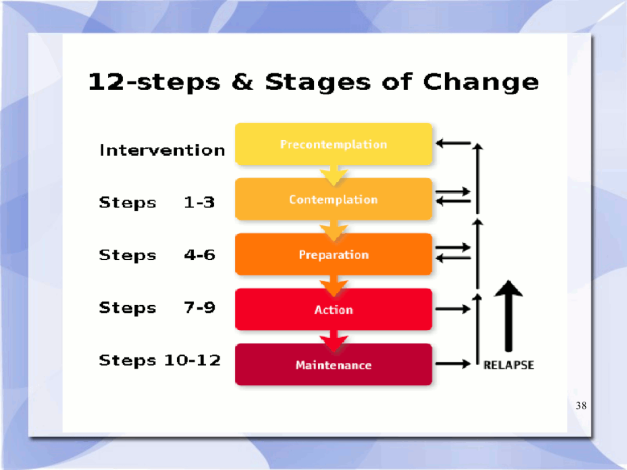 -  We're also launching four new classes which will help you learn how to use motivation, affirmation and encouragement to end addiction in yourself or a loved one. Each class will focus on an evidence-based concept, explaining how to illicit positive change in yourself or in someone you love.
Ending addiction is all about learning to change, and these classes will teach you how to do that right now. We will show you practical techniques that research has shown to be effective for achieving change and successfully ending addiction. We'll begin offering these classes this September through Learn-It-Live (Learn-It-Live is easy to use teaching tool and you don't need to download anything to use it). Click Register Now! below to join one of our classes.

---
Four new addiction classes:

| | | |
| --- | --- | --- |
| - Addiction 101, a FREE 60 minute course introducing key recovery concepts, starting September 12. | | |
| - Why Motivation?, understanding motivation with encouragement to change. Learn how to encourage motivation and facilitate positive change. This 4-week, 60 minute class begins Wednesday, October 3, with a cost of $29. | | |
| - Change Talk, a building-block for addiction recovery. This course teaches us to recognize and encourage Change Talk, which research has proven to lead to positive change. This 4-week, 60 minute class begins, Wednesday, November 1 with a cost of $29. | | |
| - Effective Conversations, learning to connect for recovery. This course teaches us how to have productive, change-focused conversations, which research has shown, facilitate positive change and addiction recovery. This 4-week, 60 minute class begins Wednesday, December 6 with a cost of $29. | | |