Escaping heroin, the one way ticket.
by christian
(usa, arizona)
Heroin is evil plain and simple. My name is Christian and at the age of 18, I became a daily user of heroin. Prescription drugs started the hole I dug of addiction.

It was such a seductive drug and in no time was in control of me, my money, and my life. I was so deep in this hole of addiction, one day as I was smoking heroin, and stopped and said to myself:

"the only way out of this addiction is death".

At that moment I lost all hope of escaping the hole I've dug so deep from heroin. I was so scared to be sick, and had no vision of seeing myself clean.

I was a user for numbing the pain of the grief I was currently going through, after my father died, that I witnessed him being killed on death-row, and when I didn't need anymore numbing it was to late because once u start, there's no going back:

"almost like the red and blue pill from the matrix ".

But there is! I am now 1 year clean and never have been so happy and so free. I went through hell and back to detox. And I strongly agree the only way to get clean is the same way I did...Cold turkey!

I think back to those horrible nights of cold sweats and withdrawals, and realized 2 - 4 weeks of hell, beats the crap out of being a slave to something so evil, nasty, seductive and addictive for a lifetime.

So for all u users out there, it is possible and it is hard but only u can make the choice, and I promise u, if u can quit heroin, nothing in this world can stop you, and u by far are stronger than many.

Don't give up, and don't surrender, and be one of the resilient people out there like me, that have done what most user think that is impossible. Get clean. Your family will notice, your friends will notice, and most importantly u will, and u won't regret it.

No one can make the decision but you, to quit. U dug the hole and only you can climb out of it. And when u do, that first breathe of fresh air u take, will make u feel more free and alive then u have ever before. Addiction free is the way to be!


---
and Finally Remember:

"Ask and it will be given to you; seek and you will find; knock and the door will be opened to you. For everyone who asks receives; he who seeks finds; and to him who knocks, the door will be opened."
- Matthew 7:7-8
---
Oct 20, 17 09:13 AM

Heroin 12-step recovery decribes the why the12-step program for addiction recovery has helped so many people to get thier lives back.

Oct 20, 17 09:06 AM

On this page prescription drug addiction is described and defined, with the increased use of opiates for pain management prescription addiction is increasing very quickly.

Oct 20, 17 08:33 AM

About Drug Abuse defines drug abuse and describes the differences between abuse and addiction...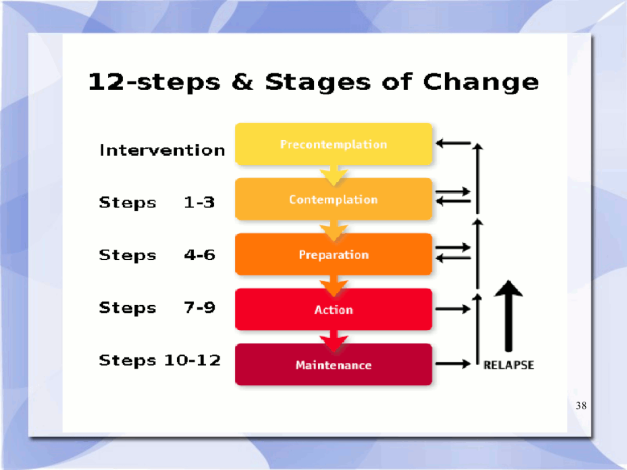 **  We're also launching four new classes which will help you learn how to use motivation, affirmation and encouragement to end addiction in yourself or a loved one. Each class will focus on an evidence-based concept, explaining how to illicit positive change in yourself or in someone you love.
We will teach you practical techniques that research has shown to be effective for achieving change and successfully ending addiction. We'll begin offering these classes this September through Learn-It-Live (Learn-It-Live is easy to use teaching tool and you don't need to download anything to use it). Click Register Now! below to join one of our classes. The registration process includes setting up an account, but you determine your screen name to protect your confidentiality.
---
Four new addiction classes:

| | | | |
| --- | --- | --- | --- |
| | | - Addiction 101, a FREE 60 minute course introducing key substance addiction recovery concepts. This seminar examines many aspects of drug addiction, including symptoms and treatment. It also introduces the Stages-of-Change as a building for recovery.  It will be held on Monday November, 6 at 6:00pm central-time. | |
| | | - Intervention, introduces you to Change-Talk as an alternative to "tough-love". Change-Talk is a method, which you can learn, to get an addict (including yourself) to move away from addiction and toward recovery.  This is a 2-hour class that meets Thursday November 9, at 10:00 am central-time at a cost of $10. | |
| | | - Change-Talk, is a building-block for addiction recovery. This course teaches you to recognize, listen to, and encourage Change-Talk in yourself and others.  Research has shown it helps lead to positive change. This is a 2-hour class on Thursday, October 13 at 10:00 am central-time, for a cost of $10. | |
| | | - Effective Conversations, explains how to use conversation to connect for recovery. Reflective listening and change-focused conversations often facilitate positive change and addiction recovery. This is a 2-hour class that will meet on Thursday, October 19 at 10:00 am central-time, at a cost of $10. | |