Nothing will destroy every area of life like addiction can!
by Jeff
(Chicago)
Drugs can and will destroy you physically, mentally, spiritually, financially, etc. The pain has no end. I have been using since I was 12 years old.

It is a deeply depressing thought to think that without all the drugs, I would have likely gone to college, had a great job, no constant anxiety. Instead I chose a dark path. I started off with DXM. Taking Triple C's changed my personality from outgoing and happy to someone dark, angry, and disturbed. I moved on to weed, opiates, alcohol, Adderall, everything except heroin. For the past 15 years I have used a lot at times, and a little at others. Always the nagging feeling to use is in the back of my mind.

If you have never used drugs, I envy you. I wish I didn't know how good they felt. And I wish I didn't know how destructive they are.

I hate myself for what I have become. Someone with so much potential, so intelligent, now a shell of a human being.

My life is wasted.

---
and Finally Remember:

"Ask and it will be given to you; seek and you will find; knock and the door will be opened to you. For everyone who asks receives; he who seeks finds; and to him who knocks, the door will be opened."
- Matthew 7:7-8
---
Sep 25, 17 08:52 AM

Morphine Abuse Stories tells the real life experience of people struggling to overcome addiction and alcoholism...

Sep 25, 17 08:34 AM

New Life Spirit Recovery is a Christ-centered, professional addiction treatment program focused on long-term outcomes and a lifetime freedom. We specialize

Sep 25, 17 08:33 AM

Inspire Malibu is a science and evidence based non 12-Step alcohol rehab and drug addiction treatment center based in Malibu, California. At Inspire Malibu,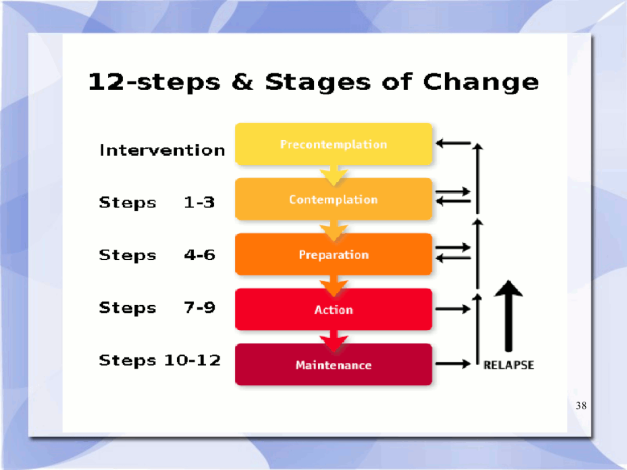 **  We're also launching four new classes which will help you learn how to use motivation, affirmation and encouragement to end addiction in yourself or a loved one. Each class will focus on an evidence-based concept, explaining how to illicit positive change in yourself or in someone you love.
We will teach you practical techniques that research has shown to be effective for achieving change and successfully ending addiction. We'll begin offering these classes this September through Learn-It-Live (Learn-It-Live is easy to use teaching tool and you don't need to download anything to use it). Click Register Now! below to join one of our classes. The registration process includes setting up an account, but you determine your screen name to protect your confidentiality.
---
Four new addiction classes:

| | | | |
| --- | --- | --- | --- |
| | | - Addiction 101, a FREE 60 minute course introducing key substance addiction recovery concepts. This seminar examines many aspects of drug addiction, including symptoms and treatment. It also introduces the Stages-of-Change as a building for recovery.  It will be held on October 3 at 6:00pm central-time. | |
| | | - Intervention, introduces you to Change-Talk as an alternative to "tough-love". Change-Talk is a method, which you can learn, to get an addict (including yourself) to move away from addiction and toward recovery.  This is a 2-hour class that meets October 5, at 10:00 am central-time at a cost of $10. | |
| | | - Change-Talk, is a building-block for addiction recovery. This course teaches you to recognize, listen to, and encourage Change-Talk in yourself and others.  Research has shown it helps lead to positive change. This is a 2-hour class on Thursday, October 13 at 10:00 am central-time, for a cost of $10. | |
| | | - Effective Conversations, explains how to use conversation to connect for recovery. Reflective listening and change-focused conversations often facilitate positive change and addiction recovery. This is a 2-hour class that will meet on Thursday, October 19 at 10:00 am central-time, at a cost of $10. | |