Get Help Now!  


  800.815.3910 


  Available 24/7   

The road to recovery starts here! Trusted, confidential help available 24/7. Speak with an addiction treatment specialist anytime. Please call us now at 800-815-3910!

---
Going Through Detox
by Rose Lockinger
I've tried to quit a million times it seems. Never got more than two days in before I just couldn't handle stopping, the urge to use was all consuming. It took away any will power there was.
For me, the hardest was detoxing. It did not take long after I would run out for that awful feeling to start creeping into every cell of my body. I substituted with other substances to help me get by.
For me being sober meant that I felt the following: I was nauseous and throwing up nonstop, It seemed like my nerves were on fire, my bones aching, my muscles seizing and shaking, I couldn't stop running to the bathroom and I just wanted to die because that would be better than this.
Looking back, fear and denial were keeping me from getting help. A friend suggested rehab, and after six months of unsuccessfully trying to get sober through a 12-step program I gave up. I called an inpatient treatment center and was on my way that same day.
I Kept Going At All Costs
I had been using for a long time, and was still somehow able to get up, go to work, be a mom, pay my bills, clean the house, talk to the teachers. Over time it got harder to manage. My health was deteriorating, and mentally I was fried. I was taking a lot of pills -- opiates and benzos, and drinking a lot as well. People who knew what was going on with me voiced concerns I was hitting a bottom, but it wasn't the physical circumstances that led me to give in. It was the emotional and spiritual pain that finally brought me to my knees.
Detoxing With Help
I had been through the detox process many times although not one that was medically supervised. It was just me going cold turkey on my own. No support, no one that could talk to me and help me work through all the physical and emotional pain that comes up without the drugs and alcohol to push them away. The body pain, the vomiting, the muscle and bone pain, the sweats and everything else. For so long I lived in terror of those symptoms. What I wouldn't also admit is I was also fearing the deep, almost primal level of anxiety that left me paralyzed.
I quickly realized that going to a drug detox center was a far better alternative than trying it alone at home.
How A Drug Detox Helped
Most times, my resolve to quit crumbled in less than a day. But I had never done it with help in an actual drug detox facility.
From the minute I walked through the door, I felt totally supported. It was a good feeling!
The Detox Process
After an intake process I was able to get settled into my room. I fell asleep and slept for almost four days straight. The only time I woke up was for the nurses to take my vitals and give me medication to help ease the process.
I still couldn't eat anything yet. I walked around wrapped in a blanket when I had appts for the first week. Finally, after a week I felt motivated enough to take a shower and put on real clothes.
When I went out to eat in the cafeteria people kept asking who I was and when I had gotten there. When I told them I'd been there for a week and I was the person they kept seeing walking around in the blanket. I was jokingly called the blanket girl after that!
It was such a relief to not have to wake up and do something I did not want to do. I still had days where using was all I could think about. The beauty of inpatient is there are people to talk to 24 hours a day.
I Wasn't Just Fighting Physical Dependence
I seriously considered leaving the Treatment before my 30 days were up. But when I actually thought about the consequences and what I would go back to I changed my mind. You see this buffer zone that you get once the drugs are out of your system is what saved me so many times. I had the CHOICE to say no.
I worked so hard when I was there. I wanted to get better and I was willing to do anything to get there.
Accepting My Addiction
It was hard to admit I had a problem, and hard to ask for help.
Even though my detox was still physically uncomfortable, it was easier than I anticipated. It was the mental part that was really tough.
Where I'm At Now
I'm sober and have completed my 12-step program. I feel grateful I was finally able to accept help and stop letting fear run my life. I have a job I love and am able to see my children again. I could not be happier. My life still has challenges but I just do what I learned and stay sober and things work out.
About the author: Rose Lockinger is passionate member of the recovery community. A rebel who found her cause, she uses blogging and social media to raise the awareness about the disease of addiction. She has visited all over North and South America. Single mom to two beautiful children she has learned parenting is without a doubt the most rewarding job in the world. Currently the Outreach Director at Stodzy Internet Marketing.

Do you have a question or story? It's easy to ask your question or submit your story. How? Simply click here to return to Introduction of drug addiction.
---
and Finally Remember:

"Ask and it will be given to you; seek and you will find; knock and the door will be opened to you. For everyone who asks receives; he who seeks finds; and to him who knocks, the door will be opened."
- Matthew 7:7-8
---
Sep 18, 17 03:03 PM

Addiction 101 is a course we offer that explains basic information about drug addiction and recovery for those trying to understand it and combat it.

Sep 18, 17 08:53 AM

What are the financial and psychological effects of drug abuse?
---
Follow on Twitter or Google+
Search this Site:
---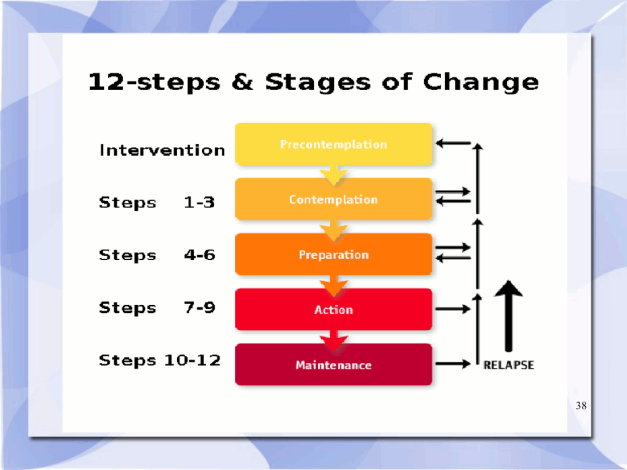 **  We're also launching four new
classes which will help you learn how to use motivation, affirmation
and encouragement to end addiction in yourself or a loved one. Each
class will focus on an evidence-based concept, explaining how to illicit positive
change
in yourself or in someone you love.
We will teach you practical techniques that
research has shown to be effective for achieving change and successfully ending addiction.
We'll begin offering these classes this September through Learn-It-Live (Learn-It-Live is easy to use teaching tool and you don't need to download anything to use it). Click Register Now! below to join one of our classes. The registration process includes setting up an account, but you determine your screen name to protect your confidentiality.
---
Four new addiction classes:

- Addiction 101, a FREE 60 minute course introducing key substance addiction recovery concepts. This seminar examines many aspects of drug addiction, including symptoms and treatment. It also introduces the Stages-of-Change as a building for recovery.  It will be held on October 3 at 6:00pm central-time.

- Intervention, introduces you Change-Talk as an alternative to "tough-love". Change-Talk is a method, which you can learn, to get an addict to move away from their addiction and toward recovery.  This is a 2-hour class that meets October 5, at 10:00 am central-time at a cost of
$10.

- Change-Talk, a building-block for addiction recovery. This course
teaches you to recognize and encourage Change-Talk, which research has shown leads to positive change. This is a 4-week, 60 minute class that meets each Wednesday beginning on Wednesday,
November 1 at 6:00 pm central-time, at a cost of $29.

- Effective Conversations, teaches how to use conversation to connect for recovery. Productive, change-focused conversations facilitate positive change and addiction recovery. This is a 4-week, 60
minute class that meets each Wednesday beginning on Wednesday, December 6 at 6:00 pm central-time, at a cost of $29.