Get Help Now!  


  800.815.3910 


  Available 24/7   

The road to recovery starts here! Trusted, confidential help available 24/7. Speak with an addiction treatment specialist anytime. Please call us now at 800-815-3910!

---
Help – Been with heroin addict for 5 years and he's clean and now has cut ties with me.
by Sherri
(Rockford, IL)
I have been with a heroin addict for 5 years. I have searched all over on line for some answers to help me. He has been in and out of treatments/rehabs, in and out of jail, in and out of my life as well.
He has been with other women and comes back to me usually after 3-4 months and his life falls apart. His mother is his biggest enabler by sending him money and never believes me when I tell her he is using again.
This last time he was "clean" for 9 months and relapsed. He moved in and out, and then when he was homeless and had pawned everything he owns he contacted me for help – the usual. I know in my head not to go get him, but I went to get him anyway because I loved him.
He dried out at my home and went into a treatment facility which was free. The first 2 months he was there he was attentive and I met him to go to church and I even went to meetings with him. I was still angry and hurt but I tried to support him.
Then the end of October he started changing again. As if he was still on heroin but he wasn't but he had the same mean non-caring attitude. We started fighting all the time. He called less and less. He came to my home on a pass Dec 7th for 2 days. That was the last time I saw him where he was decent to me.
I didn't hear from him for a week and then when he called he was angry. He had stopped seeing his sponsor but was playing the game of rehab. When he was on passes all he wanted to do was play a play station. He changed from wanting to come home to wanting to get a job and stay at rehab for a month and then for a year.
He didn't tell me this until his dad did and I asked him. He played mental games with me and his mom so that we would no longer talk. I didn't hear from him on Christmas at all. I went to the treatment place and he said he didn't love me anymore. Then I didn't talk to him or see him till New Year's day. I by stopped and he refused to come out and see me. I still have not talked or seen him.
Now, yesterday, I was served with an order of protection against me from him with all lies. I know it will be dropped but what is the point of all this? If he's working the program is this normal behavior? He has told the other people, there in recovery, all kinds of lies about me. I haven't called there or went there.
Any ideas or thoughts or suggestions or insight? This isn't the first time he has tried to get an oop on me and usually it's because he is using or he's with another women or both. What happened to him? I don't do drugs or drink. I am confused. I am hurt.
---
and Finally Remember:

"Ask and it will be given to you; seek and you will find; knock and the door will be opened to you. For everyone who asks receives; he who seeks finds; and to him who knocks, the door will be opened."
– Matthew 7:7-8
---
Oct 16, 17 09:14 AM

Many adults today who are in their 30's and 40's today are very familiar with the names Monica, Rachel, Phoebe, Ross, Joey and Chandler from the TV show

Oct 14, 17 08:32 AM

Drug Withdrawal can be both physical and psychological, because not all addictions are categorized as physical dependence. In general it can be nasty business.

Oct 13, 17 09:33 AM

Psychological addiction is in the process category. This is interesting because some abuse of drugs, such as marijuana, may be more process than substance.
---
Follow on Twitter or Google+
Search this Site:
---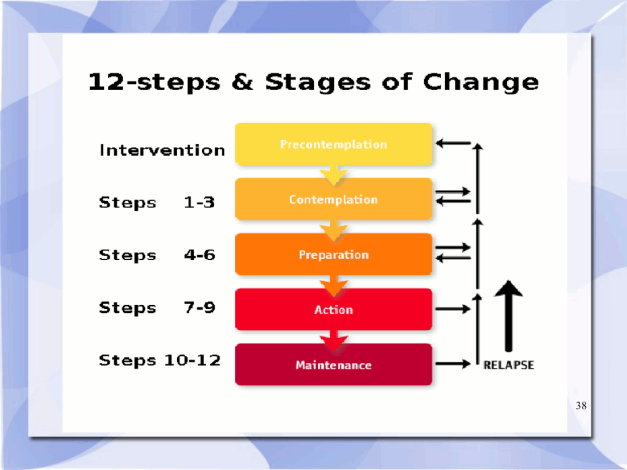 **  We're also launching four new
classes which will help you learn how to use motivation, affirmation
and encouragement to end addiction in yourself or a loved one. Each
class will focus on an evidence-based concept, explaining how to illicit positive
change
in yourself or in someone you love.
We will teach you practical techniques that
research has shown to be effective for achieving change and successfully ending addiction.
We'll begin offering these classes this September through Learn-It-Live (Learn-It-Live is easy to use teaching tool and you don't need to download anything to use it). Click Register Now! below to join one of our classes. The registration process includes setting up an account, but you determine your screen name to protect your confidentiality.
---
Four new addiction classes:

– Addiction 101, a FREE 60 minute course introducing key substance addiction recovery concepts. This seminar examines many aspects of drug addiction, including symptoms and treatment. It also introduces the Stages-of-Change as a building for recovery.  It will be held on Monday November, 6 at 6:00pm central-time.

– Intervention, introduces you to Change-Talk as an alternative to "tough-love". Change-Talk is a method, which you can learn, to get an addict (including yourself) to move away from addiction and toward recovery.  This is a 2-hour class that meets Thursday November 9, at 10:00 am central-time at a cost of
$10.

– Change-Talk, is a building-block for addiction recovery. This course
teaches you to recognize, listen to, and encourage Change-Talk in yourself and others.  Research has shown it helps lead to positive change. This is a 2-hour class on Thursday, October 13 at 10:00 am central-time, for a cost of $10.

– Effective Conversations, explains how to use conversation to connect for recovery. Reflective listening and change-focused conversations often facilitate positive change and addiction recovery. This is a 2-hour class that will meet on Thursday, October 19 at 10:00 am central-time, at a cost of $10.