My girlfriend is an addict
    Get Help Now!  


  800.815.3910 


  Available 24/7   

The road to recovery starts here! Trusted, confidential help available 24/7. Speak with an addiction treatment specialist anytime. Please call us now at 800-815-3910!

---
My girlfriend is an addict
by Bill
(Ashtabula, Ohio)
I can tell you very little about addiction. I have a girlfriend who is addicted to heroin. I hadn't seen her in years, and when I finally caught up with her she is addicted to heroin. I am trying to get her off this drug.
This drug is making her into something she is not. She was very sweet and kind before heroin, now she is something else. She is a very beautiful woman and she is truly amazing. I cuss the men who got her into this nasty drug. I guess certain men don't consider how a drug can ruin a person's life. I wonder if these same men would introduce heroin to their moms or daughter's?
I want to beg anyone who will listen to not take this drug. please. My girlfriend means the world to me. Every expert who is a drug counselor has told me to let her hit rock bottom. I cannot leave her to the masses of people who partake in this drug. Men try to get my girlfriend to have sex with them, but thankfully she will not go that route. I go to church every Sunday and ask God for his help. I ask for advice from every former addict. I try to get my girlfriend away from living in the apartment in which she lives, but I don't own her.
I wasn't born in Ohio at all, my parents are strict. We never did drugs because of repercussions we may would have to face. But I now reside in Northeast Ohio. The poverty around here is sickening. The majority of the people in this area are on some kind of drugs. The mall is almost non-existent. Most of the stores are gone. The stores that are here are a form of Pawn shops. These are profitable because people seem to want to sell their possessions to buy drugs.
The cops don't seem to care. Judges don't want to punish them. Parents don't seem to want to discipline their children. Companies can't seem to find workers to work for their companies because addicted people lack the effort to want to come to work.
The small amount of people in this community that do not partake in drugs cannot leave their belongings out in the open. It is sad when we have to lock up everything. The elderly worked all their lives to obtain the better things in life only to have their possessions stolen by an addict.
I hope anyone who is thinking about trying drugs will think about the consequences. Eventually a drug addict will have to serve a prison sentence when they reach a judge who has had enough.
I have made many mistakes in my life. I see a lot of people in this world who are addicted to drugs become something that they are not. Addictions are too costly.
Stealing stolen goods or even selling the body to obtain a drugs is not wise. Families here all sorts of stories about their mother's or father's addictions will certainly rise. Some of the stuff may not be true, but the addict will not be there to defend themselves.
My girlfriend talks about going to detox. I can only pray and wait. I will always support her physically, not financially. There doesn't seem to be a lack of men who want to share their drugs with a very beautiful woman. I pray for all of you that you may find an epiphany and stop abusing drugs. No one judges you. We all have addictions of some sort. But when your addiction becomes destructive and hurts everyone around you, that is when you need to seek help.
I know it is easy for me to sit behind this keyboard and type in words that you should quit. But I have my crosses also. I care about a real special woman. If you don't transport the drugs to a community then it could be a start.


Do you have a question or story? It's easy to ask your question or submit your story. How? Simply click here to return to Drug Addiction Stories.
---
and Finally Remember:

"Ask and it will be given to you; seek and you will find; knock and the door will be opened to you. For everyone who asks receives; he who seeks finds; and to him who knocks, the door will be opened."
– Matthew 7:7-8
---
Aug 22, 17 08:24 AM

Drug Addiction Facts outlines key information about the difficulties and challenges of drug addiction and alcoholism that may be surprising.

Aug 21, 17 07:05 PM

I'm a 39 year-old, and have two beautiful daughters, ages 11 and 16. I've been using daily, since the age of 12 years old. I've used meth, cocaine, ecstasy,

Aug 21, 17 08:55 AM

I will be brief. I am 51 years old and for the past 10yrs. have been on a downward spiral that started with OxyContin and roxycontin and has gradually
---
Follow on Twitter or Google+
Search this Site:
/**/

---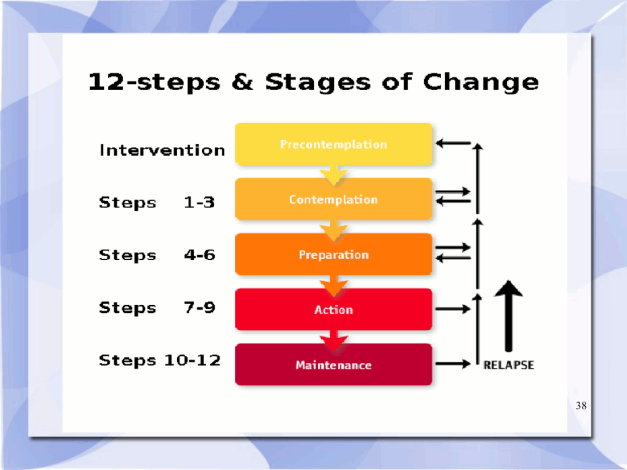 –  We're also launching four new
classes which will help you learn how to use motivation, affirmation
and encouragement to end addiction in yourself or a loved one. Each
class will focus on an evidence-based concept, explaining how to illicit positive
change
in yourself or in someone you love.
Ending addiction is all about
learning to change, and these classes will teach you how to do that right now. We will show you practical techniques that
research has shown to be effective for achieving change and successfully ending addiction.
We'll begin offering these classes this September through Learn-It-Live (Learn-It-Live is easy to use teaching tool and you don't need to download anything to use it). Click Register Now! below to join one of our classes.
---
Four new addiction classes:

– Addiction 101, a FREE 60 minute course introducing key recovery concepts, starting September 12.

– Why Motivation?, understanding motivation with encouragement to
change. Learn how to encourage motivation and facilitate positive
change. This 4-week, 60 minute class begins Wednesday, October 3, with a cost of
$29.

– Change Talk, a building-block for addiction recovery. This course
teaches us to recognize and encourage Change Talk, which research has
proven to lead to positive change. This 4-week, 60 minute class begins, Wednesday,
November 1 with a cost of $29.

– Effective Conversations,
learning to connect for recovery. This course teaches us how to have
productive, change-focused conversations, which research has shown,
facilitate positive change and addiction recovery. This 4-week, 60
minute class begins Wednesday, December 6 with a cost of $29.