Starting October 7: Join our Addiction Support Group if you or your loved one is struggling with substance addiction:  READ MORE
Download Free iPhone App Today!
Download RecoveryNow iPhone App Today
We now have a fun easy way for you to get all the information you need to help you or someone you love to recover from drug and/or alcohol addiction.
Download our free App on your iPhone by these easy steps:
1. Go to the iPhone App Store on your phone
2. Click the search tab at the bottom of the screen
3. Enter RecoveryNow into the search box
4. Select RecoveryNow from the list
5. Click Free
6. Click Install
7. Enter your iPhone password
8. Recovery Now! App is on your phone
ENJOY!!!
Privacy Policy
We recognize that your privacy is important. This document outlines the types of personal information we collect when you use this website, DRUG-ADDICTION-SUPPORT.ORG as well as some of the steps we take to safeguard information. We hope this will help you make an informed decision about sharing personal information with us.
Here at DRUG-ADDICTION-SUPPORT.ORG we strive to maintain the highest standards of decency, fairness and integrity in all our operations. Likewise, we are dedicated to protecting our customers', consumers' and online visitors' privacy on our website.
Personal Information
DRUG-ADDICTION-SUPPORT.ORG collects personally identifiable information from the visitors to our website only on a voluntary basis. Personal information collected on a voluntary basis may include name, postal address, email address, company name and telephone number.
This information is collected if you request information from us, participate in a contest or sweepstakes, and sign up to join our email list or request some other service or information from us. The information collected is internally reviewed, used to improve the content of our website, notify our visitors of updates, and respond to visitor inquiries.
Once information is reviewed, it is discarded or stored in our files. If we make material changes in the collection of personally identifiable information we will inform you by placing a notice on our site. Personal information received from any visitor will be used only for internal purposes and will not be sold or provided to third parties.
Use of Cookies and Web Beacons
Here at DRUG-ADDICTION-SUPPORT.ORG we may use cookies to help you personalize your online experience. Cookies are identifiers that are transferred to your computer's hard drive through your Web browser to enable our systems to recognize your browser. The purpose of a cookie is to tell the Web server that you have returned to a specific page.
For example, if you personalize the site's pages, or register with any of our site's services, a cookie enables DRUG-ADDICTION-SUPPORT.ORG to recall your specific information on subsequent visits.
You have the ability to accept or decline cookies by modifying your Web browser; however, if you choose to decline cookies, you may not be able to fully experience the interactive features of the site.
We use third-party advertising companies to serve ads when you visit our website. These companies may use information (not including your name, address, email address, or telephone number) about your visits to this and other websites in order to provide advertisements about goods and services of interest to you. A web beacon is a transparent image file used to monitor your journey around a single website or collection of sites. They are also referred to as web bugs and are commonly used by sites that hire third-party services to monitor traffic.
They may be used in association with cookies to understand how visitors interact with the pages and content on the pages of a web site.
We may serve third party advertisements that use cookies and web beacons in the course of ads being served on our web site to ascertain how many times you've seen an advertisement.
No personally identifiable information you give us is provided to them for cookie or web beacon use, so they cannot personally identify you with that information on our web site.
Browsers can be set to accept or reject cookies or notify you when a cookie is being sent. Privacy software can be used to override web beacons. Taking either of these actions shouldn't cause a problem with our site, should you so choose.
---
and Finally Remember:

"Ask and it will be given to you; seek and you will find; knock and the door will be opened to you. For everyone who asks receives; he who seeks finds; and to him who knocks, the door will be opened."
- Matthew 7:7-8
---
Sep 22, 17 09:19 AM

Illegal Addiction; Health care works who have Easy Access can become addicted before they know what's happened.

Sep 21, 17 09:46 AM

Subutex and Suboxone are treatments for the withdrawal symptoms of opiate addiction but other treatment is still needed.

Sep 21, 17 08:32 AM

Hey, my name is Victoria I'm a teenage drug addict. Am I proud? No, it destroyed me! My life felt over, but it wasn't, it's never to late to call for
---
Follow on Twitter or Google+
Search this Site:
---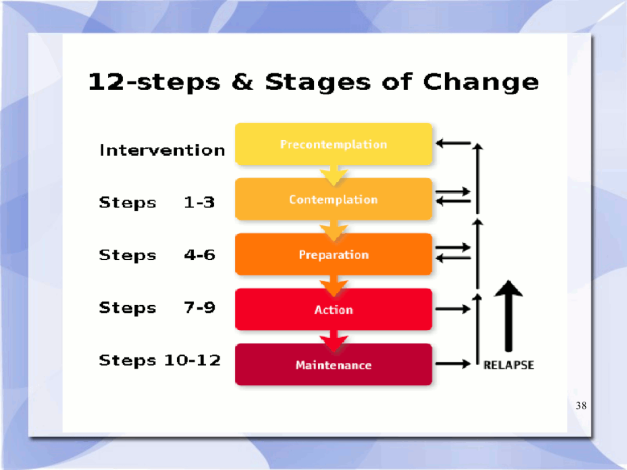 **  We're also launching four new classes which will help you learn how to use motivation, affirmation and encouragement to end addiction in yourself or a loved one. Each class will focus on an evidence-based concept, explaining how to illicit positive change in yourself or in someone you love.
We will teach you practical techniques that research has shown to be effective for achieving change and successfully ending addiction. We'll begin offering these classes this September through Learn-It-Live (Learn-It-Live is easy to use teaching tool and you don't need to download anything to use it). Click Register Now! below to join one of our classes. The registration process includes setting up an account, but you determine your screen name to protect your confidentiality.
---
Four new addiction classes:

| | | | |
| --- | --- | --- | --- |
| | | - Addiction 101, a FREE 60 minute course introducing key substance addiction recovery concepts. This seminar examines many aspects of drug addiction, including symptoms and treatment. It also introduces the Stages-of-Change as a building for recovery.  It will be held on October 3 at 6:00pm central-time. | |
| | | - Intervention, introduces you to Change-Talk as an alternative to "tough-love". Change-Talk is a method, which you can learn, to get an addict (including yourself) to move away from addiction and toward recovery.  This is a 2-hour class that meets October 5, at 10:00 am central-time at a cost of $10. | |
| | | - Change-Talk, is a building-block for addiction recovery. This course teaches you to recognize, listen to, and encourage Change-Talk in yourself and others.  Research has shown it helps lead to positive change. This is a 2-hour class on Thursday, October 13 at 10:00 am central-time, for a cost of $10. | |
| | | - Effective Conversations, explains how to use conversation to connect for recovery. Reflective listening and change-focused conversations often facilitate positive change and addiction recovery. This is a 2-hour class that will meet on Thursday, October 19 at 10:00 am central-time, at a cost of $10. | |