Diabetes and Drinking Don't Mix
by Ned Wicker
(Wisconsin)
We all wondered why "Ron" kept drinking, even after his doctor told him that he had developed Type II diabetes and that he should stop drinking.

The usual advice for diabetics is to avoid alcohol, small amounts of alcohol aren't regarded as being dangerous for some, but for others any amount of alcohol raises the red flag. Even if alcohol is permitted for those that can have a drink, it is not recommended unless their blood sugar levels are under control.

So what is a small amount? One 12-ounce beer is acceptable, or a five-ounce glass of wine, or a single 1.5-ounce shot of liquor. The key is for diabetics to understand what the effects of alcohol are going to be on their body before taking a drink.

Ron could not cut down

But moderation wasn't in Ron's vocabulary and even faced with the diagnosis, Ron continued drinking. He experienced some blurred vision, which he attributed to overwork. His blood pressure did not rise, and that's usually an indicator of diabetic problems, but his blood sugar levels rose well over accepted levels.

After a few months, Ron began having problems on the job. The combination of his drinking habit and the diabetes were creating problems and his doctor told him to curb the drinking.

He was told that with diet and exercise, along with oral medication, his diabetes could easily be managed. Alcohol and Diabetes are a chronic diseases. One is never cured of it, but they can manage it.

Ron's heavy drinking, which is defined as three or more daily, was out of control, and the diabetic symptoms kept worsening. He experienced nerve damage, as his fingers and toes would go numb.

His vision continued to weaken, but his desire to drink was greater than his desire to control the diabetes. It was almost as though he were compromising, and allowed the diabetic symptoms to ramp up.

Alcohol can actually cause low blood sugar

Ron's blood sugar levels (triglycerides) were high, but diabetics who take medication then drink run the risk of low blood sugar, which is also a serious condition.

When blood sugar drops in the body the liver begins to produce glucose by drawing from the stored up carbohydrates. But alcohol prevents the liver from producing glucose. Alcohol and Diabetes make the side effects of the disease much worse because of it's effects on the liver function.

The American Diabetes Association warns people against drinking before eating to lessen the risk of low blood sugar. The liver actually cannot make glucose until all of the alcohol is flushed out of the system, because the liver thinks alcohol is a toxin and is trying to rid the body of it. That's why Alcohol and Diabetes are such a bad mix.

Ron was always looking for a compromise, as if he was making a deal between his abuse of alcohol and his diabetes. His denial of the diabetes, coupled with his denial of his heavy drinking, was like the perfect storm. It was not until a someone found him passed out on the job that Ron received any treatment for his drinking or his diabetes.

Call it a wake-up call, but Ron found himself in the emergency room of the hospital. On top of everything else, his heart rate was rapid and the medical team suspected a heart attack. That was not the case, but the experience was enough to convince him that changes needed to be made. He was kept overnight for observation and released at noon the next day.

Alcohol and Diabetes Is Not A Game

It's not a game. It's not "let's make a deal", it's very serious. The American Diabetes Association recommends no alcohol. For someone who abuses alcohol, or is an alcoholic, the diabetes is like a double whammy. Two chronic diseases at once is a lot to handle, but managing one helps to manage the other. If you're a diabetic don't drink, it's that simple!


---
and Finally Remember:

"Ask and it will be given to you; seek and you will find; knock and the door will be opened to you. For everyone who asks receives; he who seeks finds; and to him who knocks, the door will be opened."
- Matthew 7:7-8
---
Sep 22, 17 09:19 AM

Illegal Addiction; Health care works who have Easy Access can become addicted before they know what's happened.

Sep 21, 17 09:46 AM

Subutex and Suboxone are treatments for the withdrawal symptoms of opiate addiction but other treatment is still needed.

Sep 21, 17 08:32 AM

Hey, my name is Victoria I'm a teenage drug addict. Am I proud? No, it destroyed me! My life felt over, but it wasn't, it's never to late to call for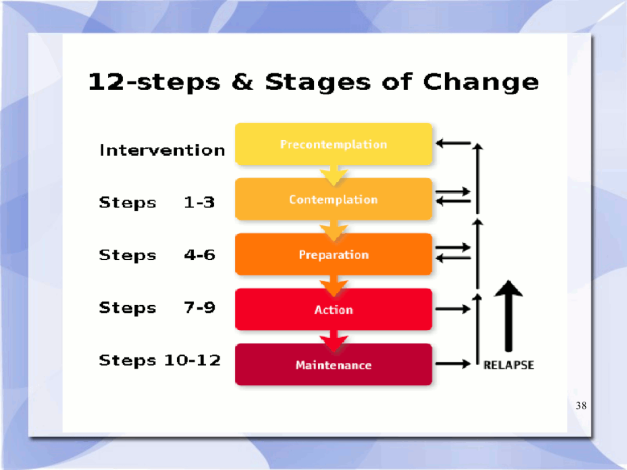 **  We're also launching four new classes which will help you learn how to use motivation, affirmation and encouragement to end addiction in yourself or a loved one. Each class will focus on an evidence-based concept, explaining how to illicit positive change in yourself or in someone you love.
We will teach you practical techniques that research has shown to be effective for achieving change and successfully ending addiction. We'll begin offering these classes this September through Learn-It-Live (Learn-It-Live is easy to use teaching tool and you don't need to download anything to use it). Click Register Now! below to join one of our classes. The registration process includes setting up an account, but you determine your screen name to protect your confidentiality.
---
Four new addiction classes:

| | | | |
| --- | --- | --- | --- |
| | | - Addiction 101, a FREE 60 minute course introducing key substance addiction recovery concepts. This seminar examines many aspects of drug addiction, including symptoms and treatment. It also introduces the Stages-of-Change as a building for recovery.  It will be held on October 3 at 6:00pm central-time. | |
| | | - Intervention, introduces you to Change-Talk as an alternative to "tough-love". Change-Talk is a method, which you can learn, to get an addict (including yourself) to move away from addiction and toward recovery.  This is a 2-hour class that meets October 5, at 10:00 am central-time at a cost of $10. | |
| | | - Change-Talk, is a building-block for addiction recovery. This course teaches you to recognize, listen to, and encourage Change-Talk in yourself and others.  Research has shown it helps lead to positive change. This is a 2-hour class on Thursday, October 13 at 10:00 am central-time, for a cost of $10. | |
| | | - Effective Conversations, explains how to use conversation to connect for recovery. Reflective listening and change-focused conversations often facilitate positive change and addiction recovery. This is a 2-hour class that will meet on Thursday, October 19 at 10:00 am central-time, at a cost of $10. | |