Drug Addiction Marijuana
Drug Addiction Marijuana: Marijuana, Hashish, "Hash Oil"
Most people don't worry about drug addiction and marijuana usage…Of all the illegal drugs used in the United States today; none is more common than Marijuana. It is widely distributed and there are no socio-economic boundaries.
In fact, some studies have shown that some 37 percent of high school students have tried it. Marijuana is easily available, relatively inexpensive, but its perceived benign nature is what makes this drug dangerous.
THC is the active ingredient
The active "ingredient" in marijuana is delta-9-tetrahydrocannabinol (THC). Looking much like tobacco, the leaves and flowering tops of the Cannabis Sativa plant are dried and smoked, about .5 to 1 mg of material. Commonly, the concentration of THC in a marijuana cigarette ("joint") is between 10 and 40 milligrams.
However there are more potent forms of the drug which may contain as much as 100 mg.
Hashish is made from the concentrated resign of the Cannabis Sativa, and in this more potent form, the level of THC may be between 8 and 12 percent by weight. Hash Oil, a lipid-soluble extract of the plant, may have 25 to 60 percent concentration. This hash oil is sometimes added to marijuana, giving a much more potent THC level. .
Most smoke it
Smoking is the preferred way of using these drugs, as the THC is absorbed quickly by the lungs and into the blood. THC is metabolized by the liver and converted into 11-hydroxy-THC. Cannabis Sativa can be eaten, such as in marijuana brownies, but the rate of delivery is much slower.
The intoxication from marijuana is similar to alcohol intoxication. The degree of intoxication depends on how much THC is delivered and by what means. The "high" a user experiences is a sense of relaxation and mild euphoria, similar to the effects of moderate alcohol consumption.
Loss of motor functioning
Even in states of moderate intoxication, the user loses some motor function, has impaired thinking and reasoning. As the use of the drug continues, the intoxication increases, much like using alcohol.
In most cases mild marijuana intoxication produces no harmful long-term effects, but in some cases the THC can trigger serious emotional problems. THC is a psychoactive compound, and as with other psychoactive compounds, it can produce pre-psychotic and neurotic issues. Chronic use of the drug can increase the risk of psychotic symptoms and can cause drug addiction marijuana related.
Trouble Signs
Trouble signs for drug addiction marijuana usage or those abusing marijuana and other forms of the drug are similar to alcohol abuse and other drug addictions. One might lose interest in their job, social contacts and family. They begin to focus their life around the drug.
Marijuana use may also accompany the use of other drugs, such as alcohol and cocaine, as the user strives for the desired outcome. Regular use of the drug can lead to a tolerance to the psychoactive effects of the THC, and so the user may navigate to stronger compounds and/or additional drugs to get high.
Is Marijuana Harmful? Visit Marijuana Addiction Questions for more information.

That completes our page Drug Addiction Marijuana visit our home page for more information.
Legalizing Marijuana seems to be on the horizon in the US regardless of how bad of an idea it is.

---
and Finally Remember:

"Ask and it will be given to you; seek and you will find; knock and the door will be opened to you. For everyone who asks receives; he who seeks finds; and to him who knocks, the door will be opened."
- Matthew 7:7-8
---
Oct 17, 17 09:22 AM

Valium Abuse Facts describes the go and bad uses for valium and discusses facts you may not know.

Oct 17, 17 09:08 AM

We strive to provide families, and their loved ones with real truth and guidance for treatment. Connection 2 Recovery is the number one trusted brand for

Oct 16, 17 09:14 AM

Many adults today who are in their 30's and 40's today are very familiar with the names Monica, Rachel, Phoebe, Ross, Joey and Chandler from the TV show
---
Follow on Twitter or Google+
Search this Site:
---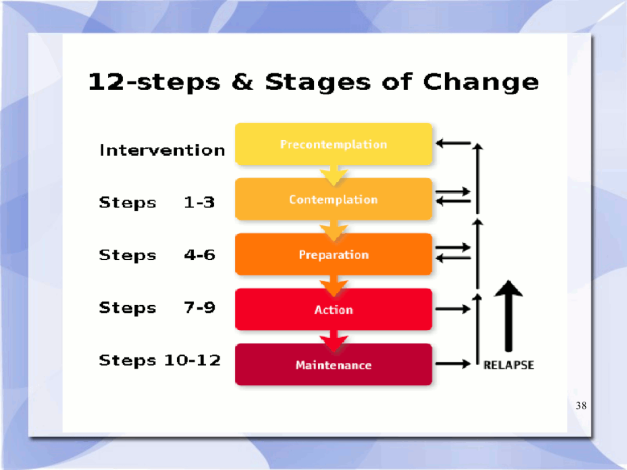 **  We're also launching four new classes which will help you learn how to use motivation, affirmation and encouragement to end addiction in yourself or a loved one. Each class will focus on an evidence-based concept, explaining how to illicit positive change in yourself or in someone you love.
We will teach you practical techniques that research has shown to be effective for achieving change and successfully ending addiction. We'll begin offering these classes this September through Learn-It-Live (Learn-It-Live is easy to use teaching tool and you don't need to download anything to use it). Click Register Now! below to join one of our classes. The registration process includes setting up an account, but you determine your screen name to protect your confidentiality.
---
Four new addiction classes:

| | | | |
| --- | --- | --- | --- |
| | | - Addiction 101, a FREE 60 minute course introducing key substance addiction recovery concepts. This seminar examines many aspects of drug addiction, including symptoms and treatment. It also introduces the Stages-of-Change as a building for recovery.  It will be held on Monday November, 6 at 6:00pm central-time. | |
| | | - Intervention, introduces you to Change-Talk as an alternative to "tough-love". Change-Talk is a method, which you can learn, to get an addict (including yourself) to move away from addiction and toward recovery.  This is a 2-hour class that meets Thursday November 9, at 10:00 am central-time at a cost of $10. | |
| | | - Change-Talk, is a building-block for addiction recovery. This course teaches you to recognize, listen to, and encourage Change-Talk in yourself and others.  Research has shown it helps lead to positive change. This is a 2-hour class on Thursday, October 13 at 10:00 am central-time, for a cost of $10. | |
| | | - Effective Conversations, explains how to use conversation to connect for recovery. Reflective listening and change-focused conversations often facilitate positive change and addiction recovery. This is a 2-hour class that will meet on Thursday, October 19 at 10:00 am central-time, at a cost of $10. | |