Physical and mental dependence for 13 years…….trapped
    Get Help Now!  


  800.815.3910 


  Available 24/7   

The road to recovery starts here! Trusted, confidential help available 24/7. Speak with an addiction treatment specialist anytime. Please call us now at 800-815-3910!

---
Physical and mental dependence for 13 years…….trapped
by Eli
(FL)
Hello,
My name is Eli and I am a 30 year old child. At least that is how this dependence (I have on benzo's and Suboxone) makes me feel.
I also take a generic form of Lexapro for my anxiety and depression. Though the time I was prescribed and diagnosed was so long ago I honestly wonder how I would do without.
In the span of a decade, I have been to jail once and from there entered into a detox probation program for a year to get off of Xanax, my first addiction.
I went to three different detox clinics, one of them out of pocket and emptied my savings account to take my life back. I once went a full MISERABLE year of sobriety. For at that time, anxiety controlled my life. I had a bad bad bout with opiates. Roxies or blues. I don't think they are around anymore but they are just a few notches under oxy.
I shot up twice but did not enjoy it amazingly. Skipping around a lot here to get to where I am now as a 30 year old man. I have been taking benzo's for nearly 10 years straight and the Suboxone was meant to get me clean off the opiates because that was my rock bottom.
At first it was my miracle drug. No sickness and I felt normal again. I know it's something not meant to be taken long term, but for whatever reason I feel stuck. When I try to taper off either the sub or the clozapam I get sick, irritable, sweaty and my mind feels like it's spinning out of control.
On top of all this I drink way more than I let on to my family. And boy can I drink. I can take a handle of rum and within a 2 night span if not one long night will have polished it off myself. I drink sometimes out of boredom or even worse, to make it so I feel I don't have to take my medication.
I'm ok with the anti-depressant even though I wish I could be all clean but the all things considered….I am killing myself very slowly. My doctor does not give me enough and he is expensive and does not accept insurance AND I have to buy any benzo or sub I can find just so I can make it through my day to day until that next appointment.
This has held me back to the point where sometimes I am pretty much living check to check. When I take the time to think about it I get angry and drink. I'll even think of dying but never think of acting it out. I feel like a burden to my family. I do pay my rent but sometimes I don't have enough and sometimes I do.
I know that if I keep at this the way I am going that I will probably consider killing myself in the future or becoming homeless (which I did try and did not enjoy). I have built my own prison and all of this has also destroyed every relationship I have had with a woman as of late.
I never speak of this side of me to anyone. Perhaps a very small amount of people. I used to go to AA/NA but have not in years. Something has got to give……I cannot afford to go off to some detox center again due to cost and my recent and FIRST full time job with benefits. I am surrounded by awesome friends that love to party and we all still act like a bunch of kids but the dark secret weighs heavy on my heart and I stress out every day.
On a daily basis I focus on how many tiny pieces of clozapam or suboxone I can use so I can ration it. This is not living……it's barely surviving.
Thank you for your time. Any replies are so very welcome.
---
and Finally Remember:

"Ask and it will be given to you; seek and you will find; knock and the door will be opened to you. For everyone who asks receives; he who seeks finds; and to him who knocks, the door will be opened."
– Matthew 7:7-8
---
Aug 26, 17 08:46 AM

Drug Awareness describes ways to get treatment and begin recovery for drug and alcohol addiction.

Aug 25, 17 08:46 AM

I've smoked weed everyday and I'm usually high throughout the day, but I've been trying to quit. I haven't smoked in three days yet I felt high for a

Aug 24, 17 08:53 AM

Heroin Addiction Symptoms describes the signs of addiction you can look for to determine if drug abuse or addiction are present.
---
Follow on Twitter or Google+
Search this Site:
/**/

---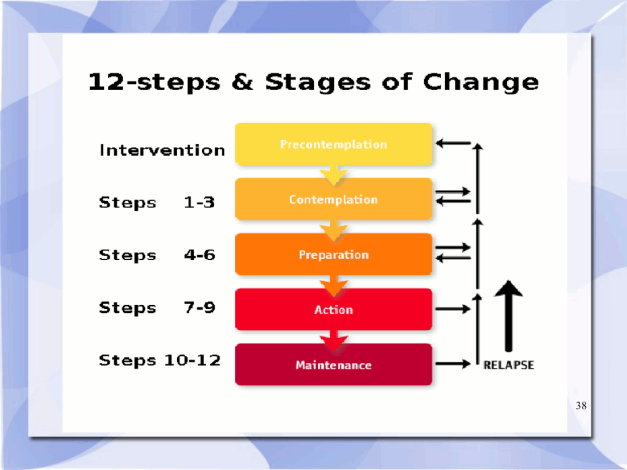 –  We're also launching four new
classes which will help you learn how to use motivation, affirmation
and encouragement to end addiction in yourself or a loved one. Each
class will focus on an evidence-based concept, explaining how to illicit positive
change
in yourself or in someone you love.
Ending addiction is all about
learning to change, and these classes will teach you how to do that right now. We will show you practical techniques that
research has shown to be effective for achieving change and successfully ending addiction.
We'll begin offering these classes this September through Learn-It-Live (Learn-It-Live is easy to use teaching tool and you don't need to download anything to use it). Click Register Now! below to join one of our classes.
---
Four new addiction classes:

– Addiction 101, a FREE 60 minute course introducing key recovery concepts, starting September 12.

– Why Motivation?, understanding motivation with encouragement to
change. Learn how to encourage motivation and facilitate positive
change. This 4-week, 60 minute class begins Wednesday, October 3, with a cost of
$29.

– Change Talk, a building-block for addiction recovery. This course
teaches us to recognize and encourage Change Talk, which research has
proven to lead to positive change. This 4-week, 60 minute class begins, Wednesday,
November 1 with a cost of $29.

– Effective Conversations,
learning to connect for recovery. This course teaches us how to have
productive, change-focused conversations, which research has shown,
facilitate positive change and addiction recovery. This 4-week, 60
minute class begins Wednesday, December 6 with a cost of $29.